TWD Season 11 Spoiler – Will This Character Die?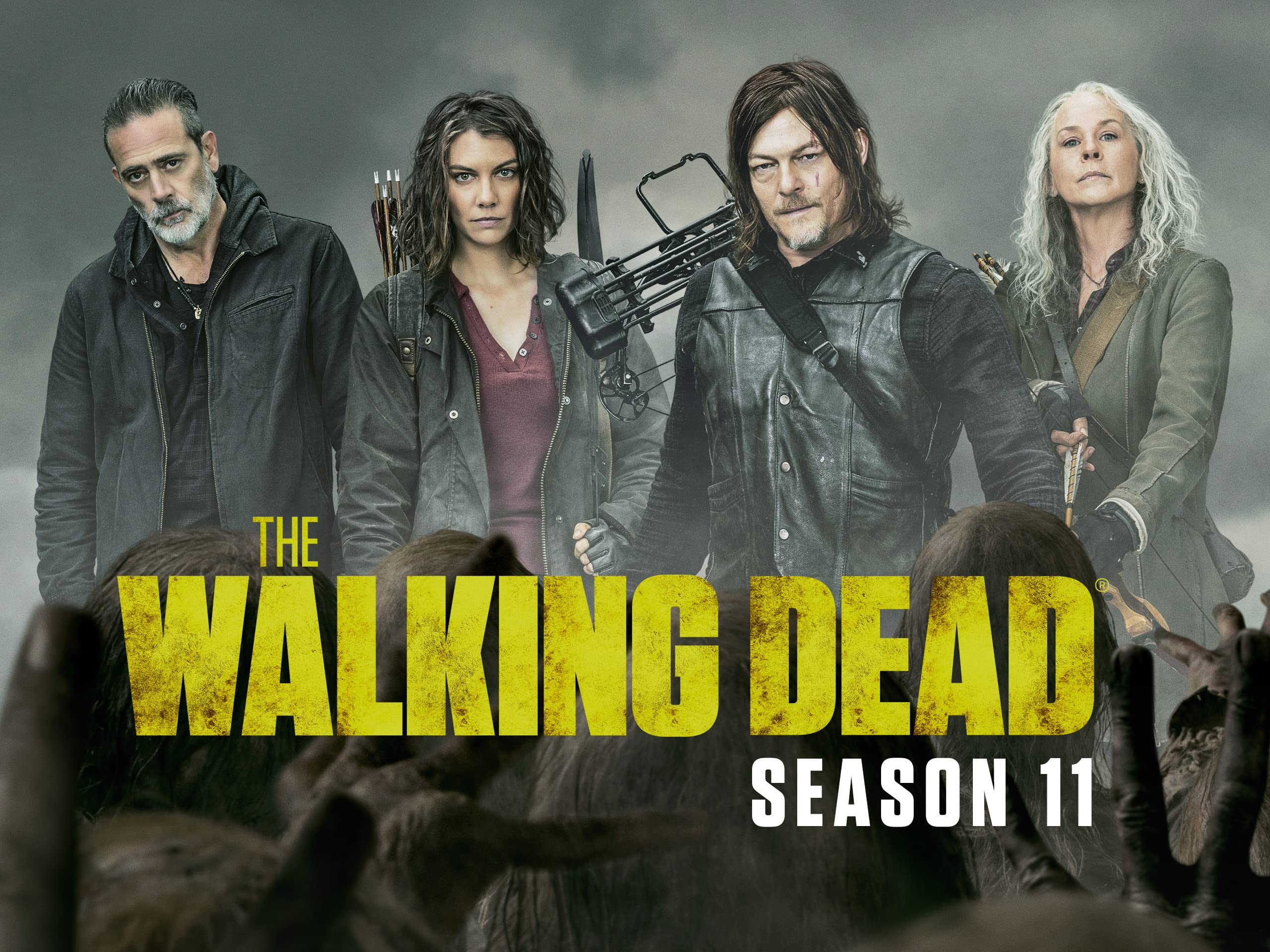 The characters within The Walking Dead universe are no strangers to death. After all, the show has zombies in every episode! One of the most shocking deaths in the show was in season 8. In this season, Carl Grimes died, which shocked fans. A walker bit him on the chest, meaning recovery was possible. In particular, this was quite a surprising plot as it was completely different to the comics. Of course, the show has deviated from the comic series in multiple ways, but this was one of the most surprising. Now, it seems that there might be another unexpected death coming up. Of course, a major TWD season 11 spoiler is ahead – you have been warned!
Back in season 8, everyone was shocked when Carl revealed his walker bite. If that wasn't bad enough, he had to show it to his father, Rick and adopted mother, Michonne. Because Carl died, lots of questions emerged about Rick in particular. Carl was the only family Rick had left since Judith was Shane's daughter. Lori, his wife, had died giving birth to Judith. So, killing off Carl drastically changed the series forever. However, that didn't stop Rick from doing things in memory of his son. For example, he gave himself up to protect others from walker herds and also chose to save Negan's life. Now, with Carl gone, Rick's future, and the show's future, rests solely in Judith. However, given the latest developments and TWD season 11 spoiler, this future may not last much longer. In the previous episode, Pamela accidentally shot Judith!
TWD Season 11 Spoilers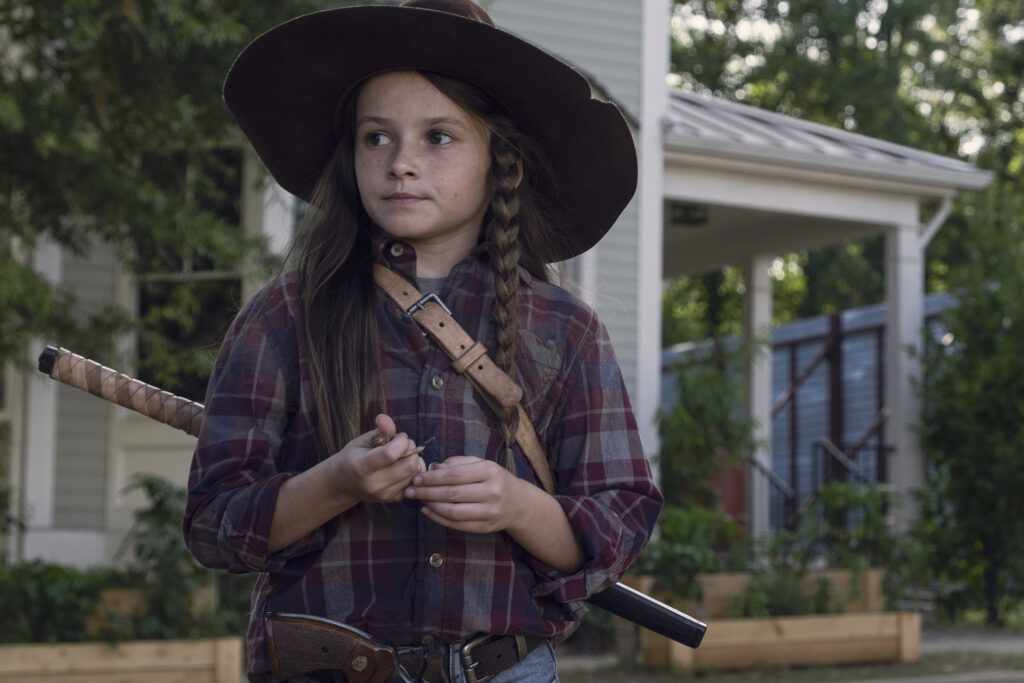 Image: AMC
Of course, this TWD season 11 spoiler isn't completely unusual for the series. Previously, the writers have killed off plenty of children before – and in pretty horrible ways. We all remember seeing Lizzie's descent into madness and how she killed her sister, Mika. And let's not forget the most brutal death from season 2, with Sophia. Clearly, the Walking Dead universe is no place for children!
Naturally, killing Judith off would be a pretty big move for the series. Many fans complained about Carl's death, and it's a fine line between shock factor and good storytelling. If the writers can get it right, killing Judith off for the finale could be a very emotional ending. 
But how, or why, was she shot in the first place? Previously, Daryl and Carol took Judith to plan for the future. Unlike some of the other characters in the show, the pair aim to be more sustainable by choosing which crops to harvest in the coming seasons. However, Pamela accidentally shoots Judith in a surprise twist on this mission. Quickly, Daryl, who Norman Reedus plays, takes her away to try and save her. Unfortunately, it's unclear where he could keep her safe as walkers and enemy soldiers surround them. As such, it seems this TWD season 11 spoiler will end up coming true with Judith's death. Consequentially, killing off Judith could also spell the end for the Commonwealth community.
The Walking Dead Carl Grimes Death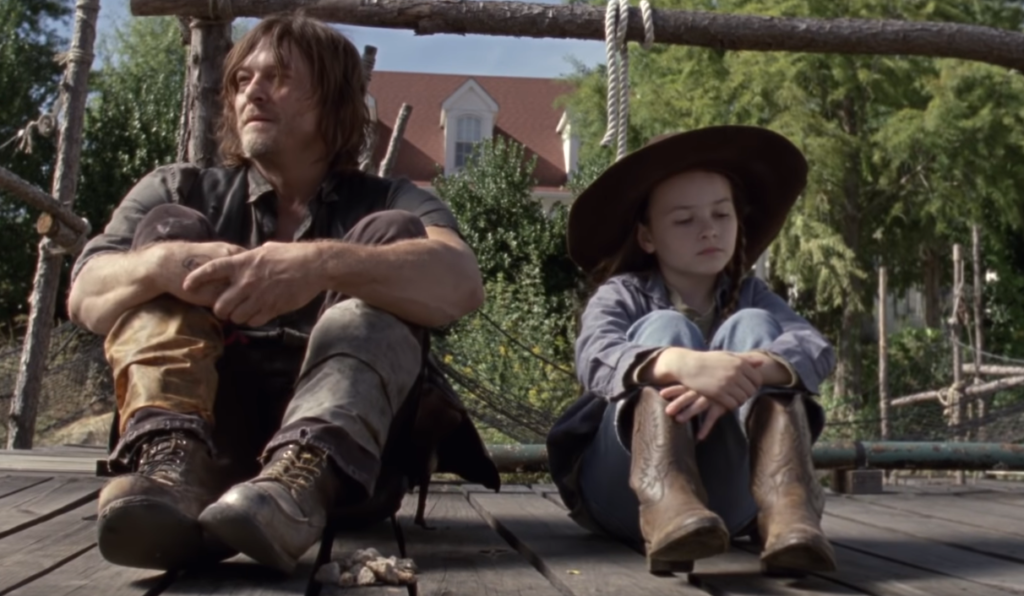 Image: AMC
Naturally, this isn't the first time the writers have used death as a shock factor in the series. Before Carl died, he had become a deeply unlikeable character. Instead of being someone who helped his father and tried to keep others safe, Carl became much moodier and stuck to background scenes. However, by killing him, the writers could not follow the important storylines he had in the comics. Carl became enamoured with Lydia in this series and had a significant role with the Whisperers. So, plenty of fans were very angry with his surprise death.
If this TWD season 11 spoiler ends up being true, the writers run the risk of fans reacting the same way. It doesn't matter if she's a little annoying – after all, she's a child. Killing a character like this off for shock value can come across as a cheap tactic. Hopefully, if the writers do kill Judith, they'll do it in a way that's respectful to her character and the fans. Or maybe they'll keep her alive to help build hope in the show. Only time will tell!
You can catch the next episode of The Walking Dead at 9 PM on Sunday, exclusively on AMC.
Hi! I'm Arvyn, and I'm an English teacher from the UK. I've been teaching English online for over 4 years to students from all across the world and all ages. Outside of work, I'm a huge fan of reading, video games, and playing with my adorable kitties. See ya!
Leave a comment