Thrawn Voice Actor Rumored to Return in Ahsoka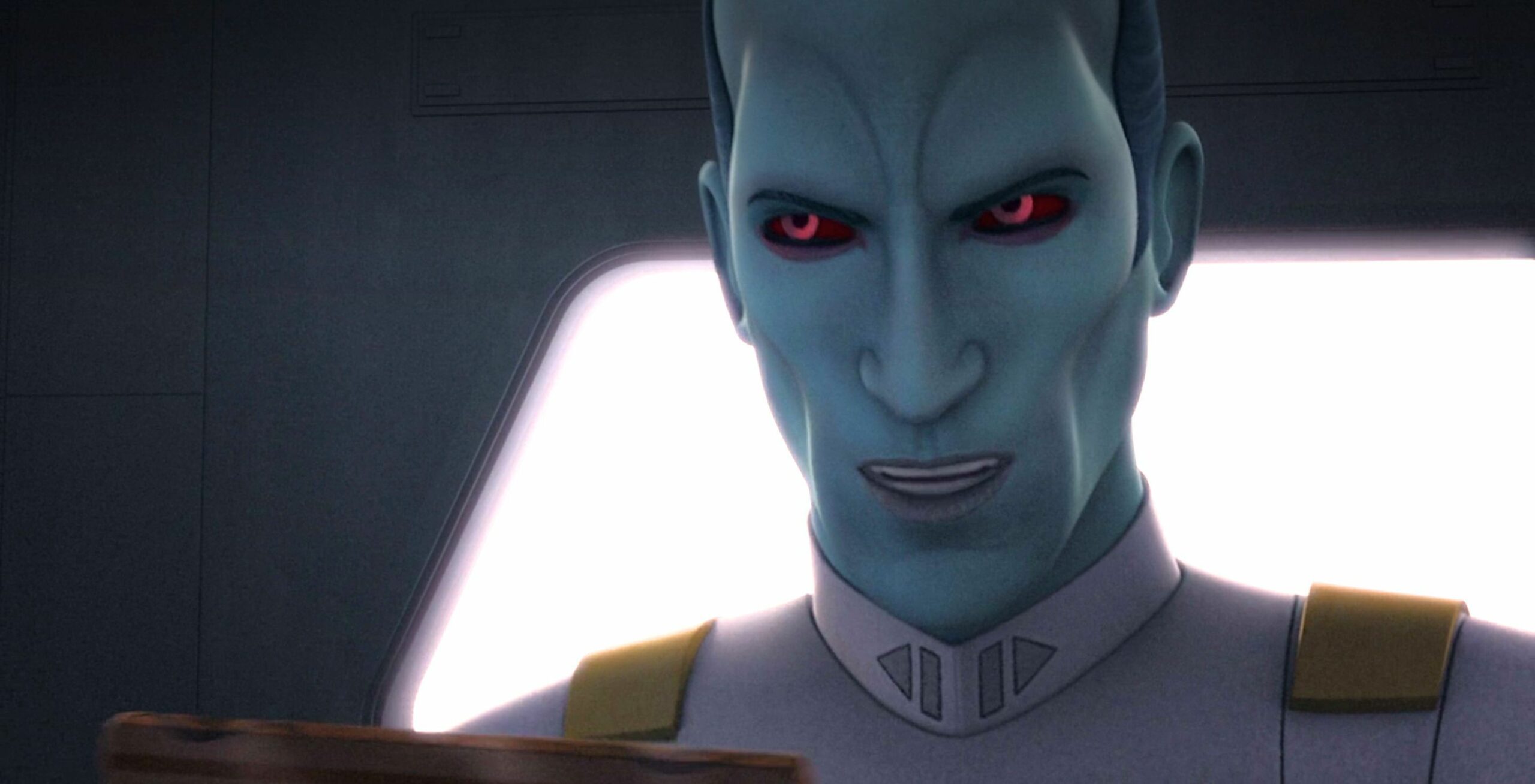 Grand Admiral Thrawn is one of the few characters from the Star Wars universe who has made the crossover into the franchise's canon. Originally, he appeared in the novel Heir to the Empire, which Lucasfilm released in 1991. He also appeared in the sequel novels Dark Force Rising and The Last Command, as well as the prequel Outbound Flight. Fans loved Thrawn so much that he also featured in several other Star Wars novels. However, when Disney bought the franchise and created its canon in 2014, fans were worried about what would happen to this iconic villain. Thankfully, Disney brought the evil mastermind back with the animated show Rebels. In this show, the Thrawn voice actor was Lars Mikkelsen. Many fans praised Mikkelsen's take on the blue-skinned Chiss Grand Admiral.
Additionally, Disney announced that it is creating an Ahsoka TV series centering on the character of the same name. Previously, we saw Ahsoka battling Thrawn in Rebels, and she mentioned in The Mandalorian that she was still looking for him. There's no confirmation that Thrawn will also appear in the spinoff show. But that hasn't stopped fans from speculating! According to some rumors, the Thrawn voice actor will also appear in Ahsoka. These rumors allege that Mikkelsen will don Thrawn's white uniform for an appearance in Ahsoka. Of course, these are rumors, and Disney has yet to comment on them. The Mouse has not officially confirmed if Mikkelsen or Thrawn will appear in Ahsoka, but it makes sense if they do.
Who is the Thrawn Voice Actor?
Image: Disney/Lucasfilm
Naturally, these rumors have been around for a while. Last year, it was rumoured that Mena Massoud would appear in Ahsoka as Ezra Bridger. He was reportedly going to be joined by Mikkelsen. However, this rumour proved false as Eman Esfandi got the role of Ezra last month. Interestingly, there's been no announcement about the Thrawn voice actor being replaced. So, it's possible Mikkelsen still appears in the show.
We sincerely hope these rumours are true, as it would be great to have some consistency with the actors! After all, many of the voice actors from Star Wars don't appear in the live-action versions. In Ahsoka, Rosario Dawson will play the titular role. However, Ashley Eckstein took this role in The Clone Wars and Rebels. Eckstein will reappear as Ahsoka for Tales of the Jedi. 
Similarly, Tiya Sircar played Sabine Wren, but Natasha Liu Bordizzo replaced her for Ahsoka. If the Thrawn voice actor does return, it'd be interesting to see his live-action take on the character. We can imagine Mikkelsen would do a fantastic version of this Grand Admiral!
According to Bordizzo, there's a lot of secrecy surrounding the upcoming Star Wars spinoff show. Apparently, Disney didn't even tell her that she was auditioning for something from Star Wars! Instead, Disney gave the actor scenes from Top Gun to read for. Clearly, Disney has big plans in mind for Ahsoka, and these could potentially involve Thrawn returning.
Ahsoka TV Series Release date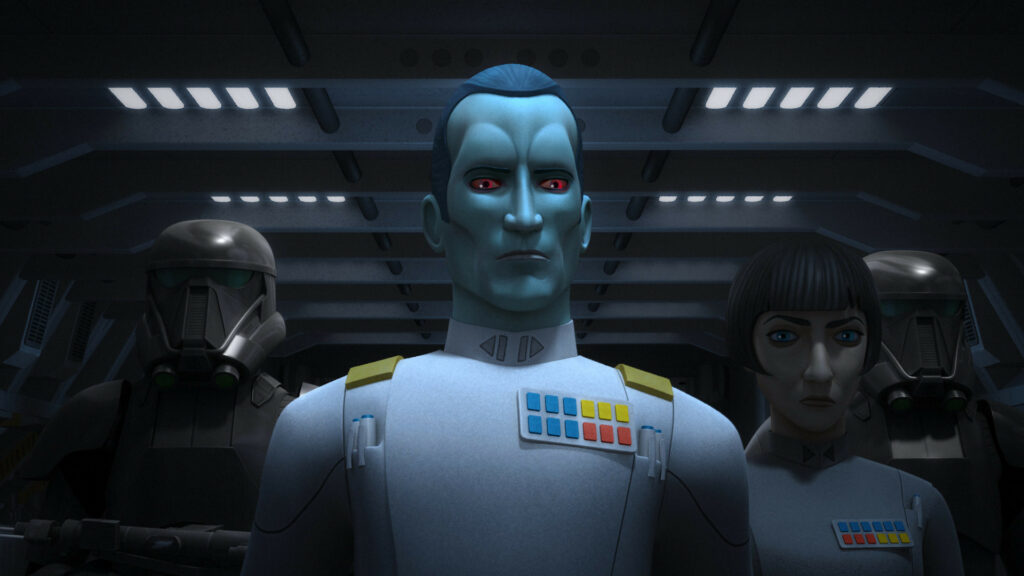 Image: Disney/Lucasfilm
Unfortunately, we don't have an exact release date for Ahsoka. However, some people speculate that Disney will release the show in 2023. Additionally, Bordizzo has confirmed that anyone who hasn't seen Rebels will still enjoy it. According to her, "It's great for them to have seen , but we've got a standalone chapter as it is."
There are plenty of other rumours surrounding the TV series, not just the return of the Thrawn voice actor. Some rumours suggest that Hayden Christensen will appear in the show. Disney has confirmed that Mary Elizabeth Winstead will appear in the show. However, they have notably kept her role a secret. We can't wait to see what really happens in the show!
Hi! I'm Arvyn, and I'm an English teacher from the UK. I've been teaching English online for over 4 years to students from all across the world and all ages. Outside of work, I'm a huge fan of reading, video games, and playing with my adorable kitties. See ya!
Leave a comment