The Walking Dead Rick And Michonne Spinoff Series – What Happened To Her On TWD?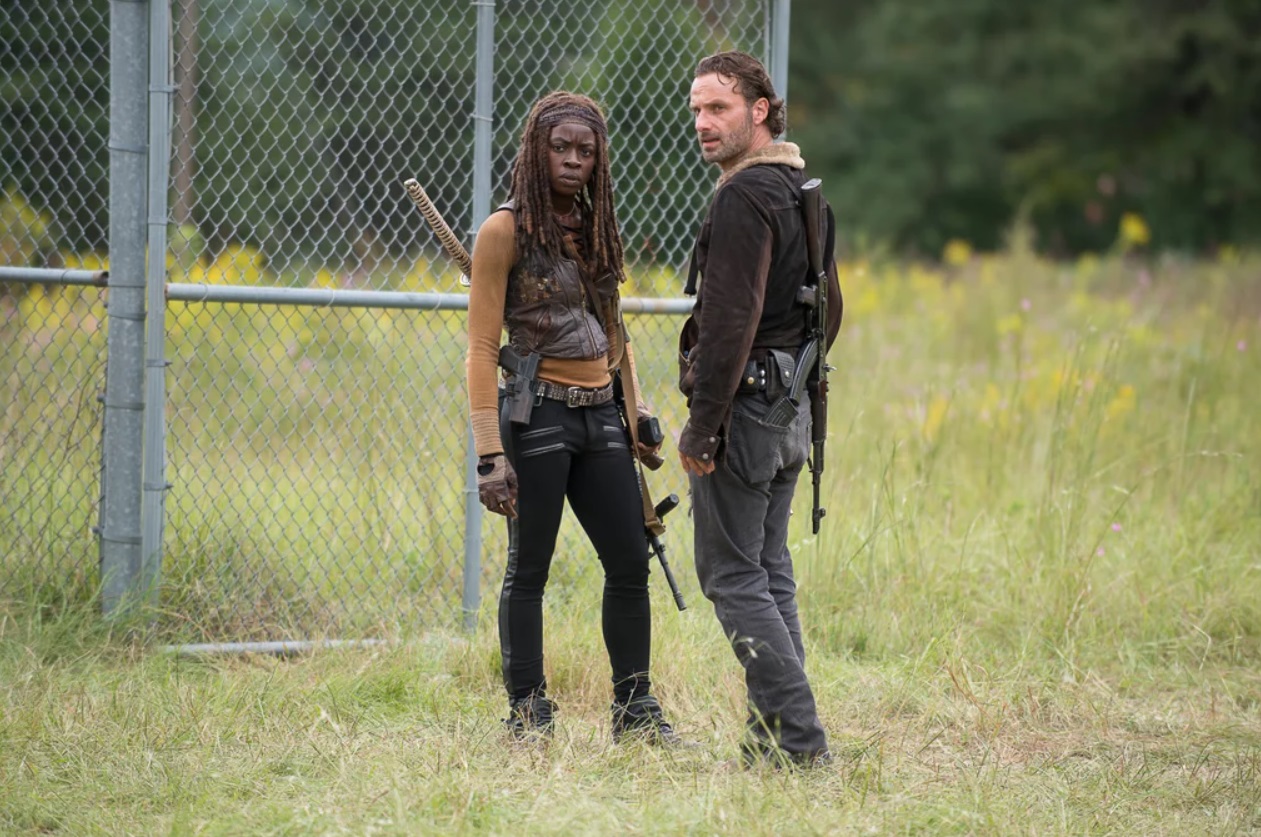 From the moment Rick left The Walking Dead, we've been waiting for him to come back, probably while saving some new beloved character about to be overrun by walkers. Rick leaving hurt, but then Michonne dipped too, and within a few years, most of TWD's leads were just gone. It might just be hope, and it might just be boundless speculation as we reach the end of the main series, but it seems like something's about to happen. We've based a lot on rumors, and we're going to keep doing that because there are signs of The Walking Dead giving Rick and Michonne a spinoff of their own. We're going to talk about all the evidence that suggests there's another spinoff series in the works where TWD will answer where Michonne, what happened to her, and why she had to leave her family. 
What's Signaling a TWD Spinoff for Rick and Michonne?
The moment The Walking Dead broke off from the comics, the answer to every question became maybe. Rick isn't even supposed to be alive and a lot of Michonne's was traded with other characters. The departure from the source material has helped and hurt the show. Carol is way cooler now. But Carl sure did die right before the arc where he's supposed to have some of his best moments. So a lot of what we think is going to happen is drawing conclusions from little signs and optimistic rumors.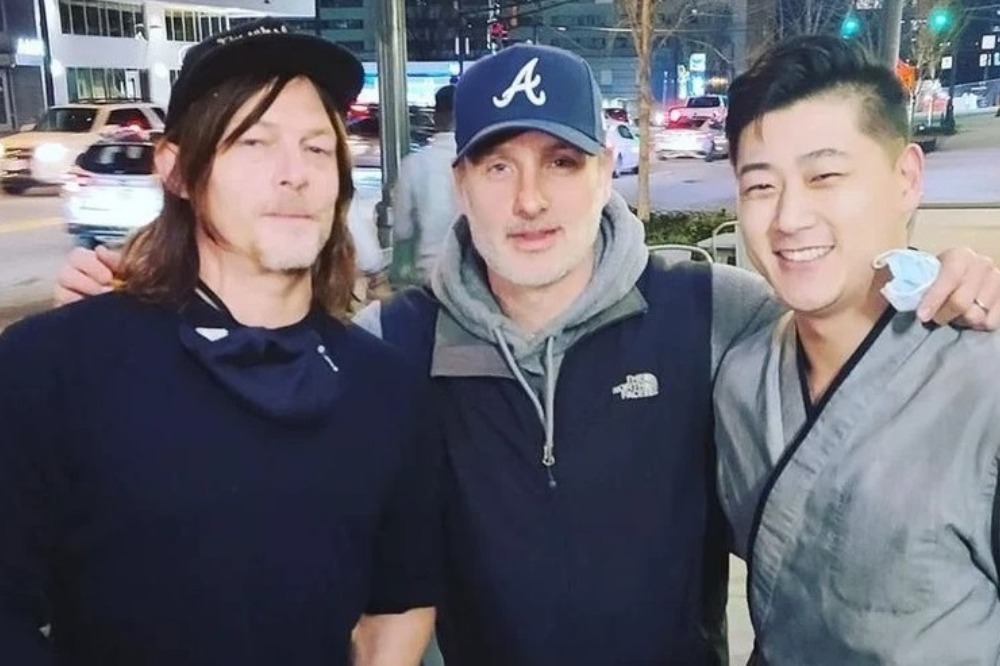 Image via @Kingsuh1018 on Instagram
Andrew Lincoln left The Walking Dead to spend time with his family. We've talked about how he's back in Georgia, and it would be so perfect if that was to film a few short appearances in a mini series. A quick dip back into TWD, then returning to the family until they finally finish writing the script. All this would be one thing, but TWD is historically not fantastic at keeping secrets, and that's happening again. According to Twitter user @lapidus, Ross Marquand (Aaron) let slip that there are talks about a Rick and Michonne spinoff. Granted, this is a secondary source quoting a secondary source, but we want to believe. 
ITS CONFRIMED: ROSS SAID THEIR ARE TALKS ABOUT A RICHONNE SPIN-OFF

— leeann 🐻‍❄️ (@Iapidus) March 27, 2022
What Happened to Michonne and How Does It Predict Rick Returning?
We think there's going to be a short TWD spinoff with Rick and Michonne, but it's probably not going to be done in the same way as the upcoming Isle of the Dead or the Daryl and Carol series. These spinoffs so far sound like they can continue the story of the main series wherever it leaves off. But some characters left early. That's why we think if there is going to be a spinoff with Rick and Michonne, it's mostly going to be about Michonne's journey with that huge caravan of survivors. At the time of Michonne's departure, then-showrunner Scott Gimple basically outright said they're planning on going into what happened to Michonne. Rick might be in it just as a figure in flashbacks, dreams, and maybe in the last episode when he wakes up in yet another hospital.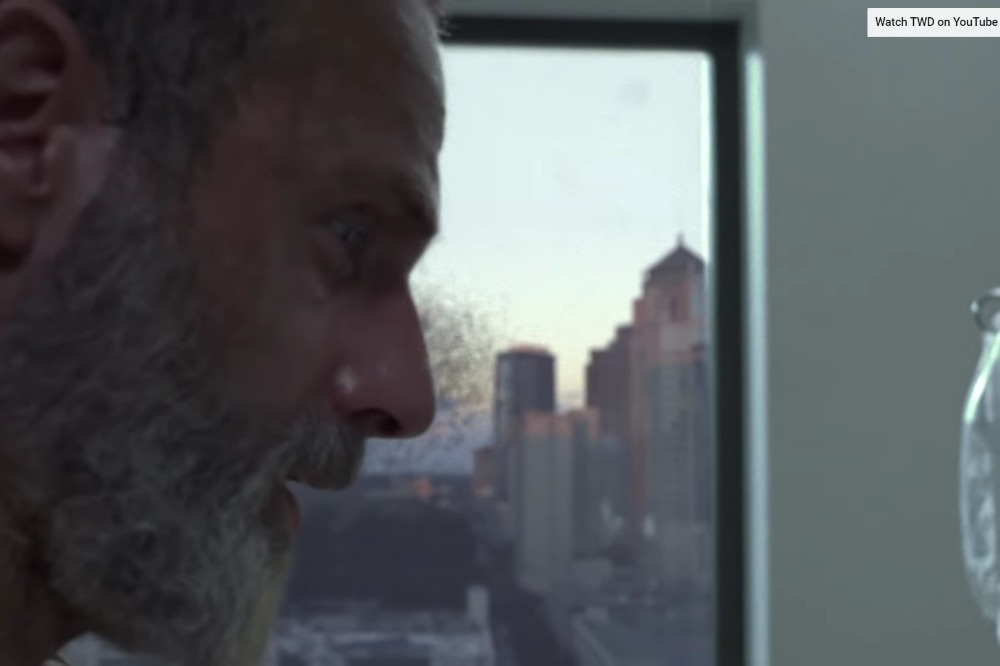 Image via AMC
The series is known for making huge changes with the shift in showrunners, not telling this story would be a weird decision that would make what has happened to Michonne through the whole show mean so little. Michonne's whole arc is about letting herself trust and build a life beyond just surviving. It would be a Jaime-Lannister-dying-holding-Cersei-style movie to undo her entire character progression just for plot convenience. 
Wild Speculation About The Walking Dead Rick and Michonne Spinoff 
Like many actors on TWD, Danai Gurira's fame has grown since she first joined the series as Michonne way back in season 3. As must happen to all actors one day, she now has a major role in the MCU as General Okoye. We wouldn't be too surprised if filming for Wakanda Forever wrapped and a bit later we learned of a new spin off filming.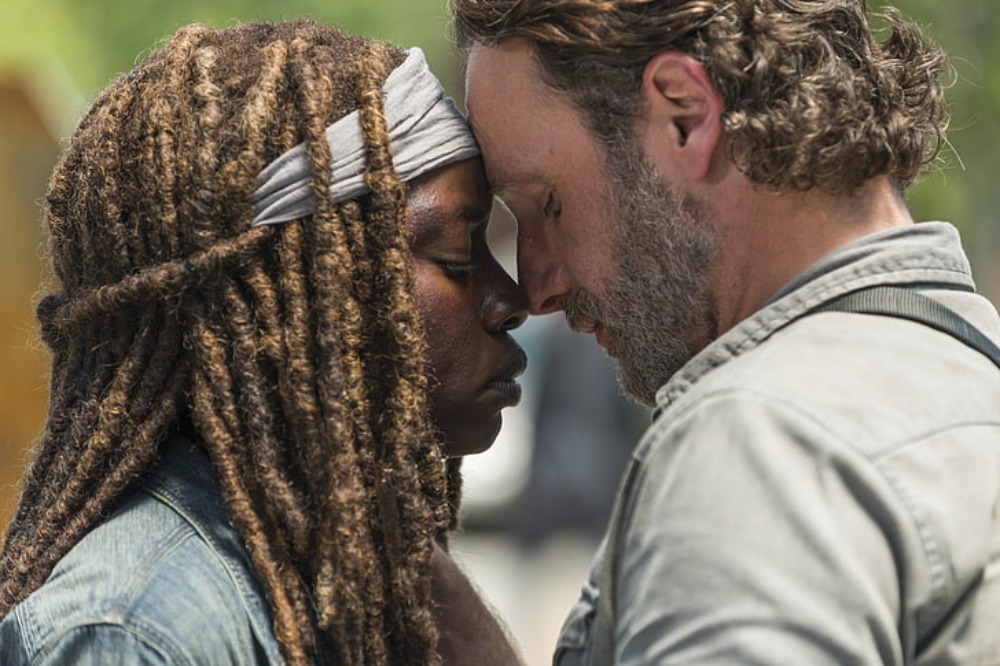 Image via AMC
Our updated theory is that Isle of the Dead might have Maggie and Negan inadvertently discovering signs that Rick is alive while doing something unrelated. The Carol and Daryl series will be an on-the-road search for Rick following in Michonne's footsteps. And then we'll get to see Michonne's side of things just before the first movie hits. It will be the return of Rick tucked into a Michonne TWD miniseries. The timeline might get a little wonky with spinoffs taking place non-chronologically, but season 11 has been teaching us to get used to jumps and shifts in time. It's not much of a stretch to assume they're doing the spinoffs out of order, which they've also done with practically all the other Walking Dead shows.
The way The Walking Dead is going, it feels a little like it did back in season 2 and 3 when the country was masochistically in love with this painfully enticing series. We don't know what's going to happen next, but for a lot of fans, the pain of seeing the main series end is sweetened by what might come after. As long as they do it well. And they don't kill Judith. 
The Walking Dead final season is releasing on AMC now! 
Would you watch a The Walking Dead spinoff following Michonne to Rick? Tell us in the comments below or drop your predictions for season 11C!
Featured image via AMC
Jessica Kanzler is a freelance writer and editor who lives with her wife and cats. Jessica has bad taste in tv and an MA in Rhetoric, Writing, and Digital Media studies. Talk to her about Frasier on Twitter @Jessicaakanzler
Leave a comment