The Umbrella Academy Season 4: Actress Reacts To The Show's Final Season
After raising some difficult questions in Season 3, The Netflix-distributed series takes its final bow with The Umbrella Academy Season 4. The show's supermom mind-controller reacts.
As superpowered siblings try to stop the apocalypse for one last time, its very own Allison Hargreeves expresses her reaction to this unfortunate decision. Actress Emmy Raver-Lampman, who plays Allison Hargreeves, grieves for the last season of the popular American superhero television series. 
The show is based on a comic book of the same name written by Gerard Way and illustrated by Gabriel Bá. The Umbrella Academy follows the story of a dysfunctional family of adopted sibling superheroes. They reunite to solve the mystery of their father's death and the threat of a foreboding apocalypse.
Along with Raver-Lampman, the television series also stars an ensemble cast including Elliot Page, Tom Hopper, David Castañeda, Robert Sheehan, Aidan Gallagher, and Justin H. Min.
Steve Blackman created the show for Netflix and developed it by Jeremy Slater. Dark Horse Entertainment produced the show.
Raver-Lampman reacts to the show's last salvo
While most of her co-stars gave only a few words as their own reactions, Raver-Lampman didn't cut herself short but expressed herself wholeheartedly in an exclusive interview with The Screen Rant. You can read her full statement below:
"It's definitely bittersweet. I think we all feel very blessed and very lucky that we are going into the fourth season knowing it's the end because a lot of shows don't get that opportunity. And we get to close out this chapter and these characters' stories with a proper ending that they deserve and that the fans deserve. And that's really exciting. I don't know that I'd be sitting here without Alison Hargreeves and without The Umbrella Academy. That show changed my life. I'd never been in front of a camera ever, until my first day of working on The Umbrella Academy. And that just is and felt like such an unbelievable gift that continues to give.

So I'm definitely sad to close that chapter, but I think it's time. There are so many shows that go on for many, many, many, many, many seasons and that's amazing, but I think like these characters and this story, I think we're all excited but feel like this is the right move. This is the right choice. But I think we're all excited to go back. I'm not looking forward to that last day on set, though, I'm going to be a wreck."
It's undeniable that the character of Allison Hargreeves deeply resonated with Raver-Lampman. After playing the role for many years, it's surely difficult to say goodbye to the character and to the amazing group of talents she worked with since day one. 
Known as "The Rumor" or "Umbrella Number Three," Raver-Lampman portrayed the celebrity actress who can bend people's will. With just a mutter of "I heard a rumor," she can make anyone do anything she likes. The last season of The Umbrella Academy has shown us the maximum potential of Allison's powers and her character development, or lack thereof.
Allison's emotional roller coaster started in the first part of the series when she was still romantically involved with his adoptive brother, Luther. But as they messed up with the timeline, she married a different guy and had her own child. The events in Season 3 eradicated this perfect life, and we'll surely see the ramifications of her actions in The Umbrella Academy Season 4.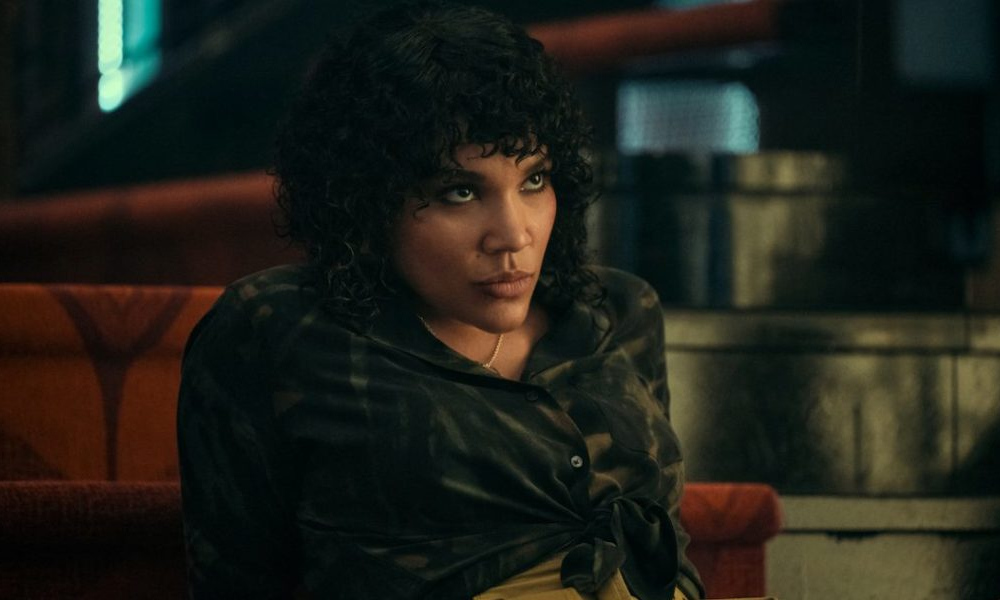 Netflix
The Umbrella Academy Season 4: What we know so far
Just recently, Netflix renewed The Umbrella Academy for its fourth season. Sadly, it'll be the last leg of this dark superhero drama. But following Raver-Lampman's words, the show ending "is the right move." Thus, it's safe to assume that The Umbrella Academy Season 4 will cut all loose ends.
There's no confirmed released date for The Umbrella Academy Season 4. But rumors that it will start streaming on Netflix on January 2024. 
While waiting for the show's final season, catch the previous three seasons of The Umbrella Academy streaming on Netflix.
Paul is many things. He's a fan of anime, superheroes, and everything in between. He dedicates his downtime to annoying the heck out of his cats and dog.
Leave a comment