Rings Of Power Trailer Promises A New Middle-Earth Legend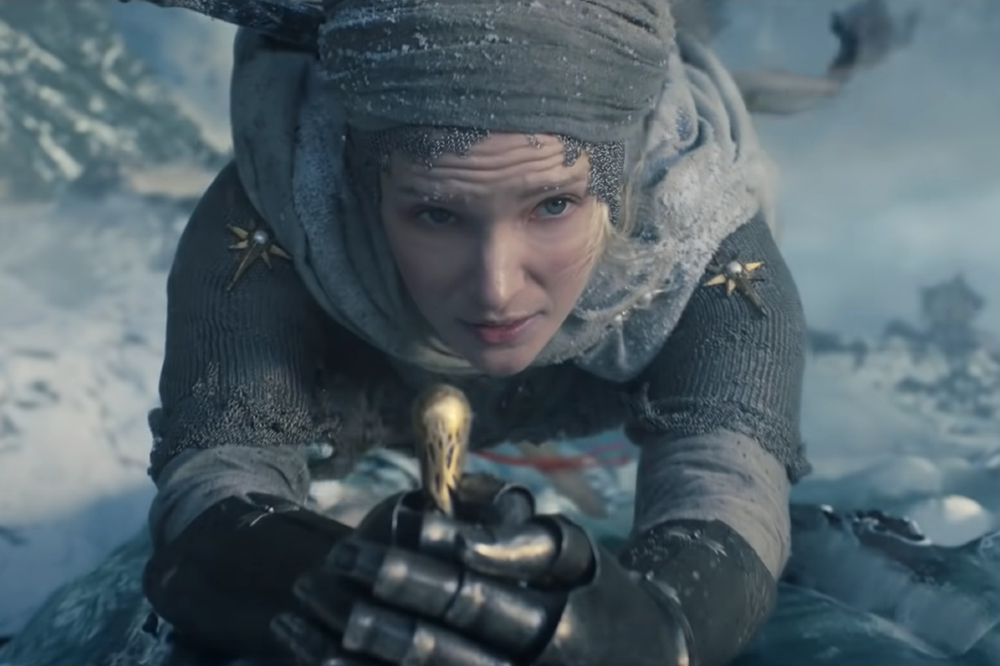 For years, we had very little news about Amazon Prime's Lord of the Rings series. But in the last couple of weeks, we got a title announcement and the first look from Vanity Fair. However, during the Super Bowl, we finally got a trailer for The Rings of Power. A one-minute, beautifully fantastic, guaranteed to anger many fans, trailer. It highlights how this new Amazon Prime Video series is going to bring new stories to the oldest chapter of the Middle Earth history. So, what are some of the highlights?
The Rings of Power Trailer Confirms New Stories for Middle-Earth
(Image: Amazon Prime Studios)
In Vanity Fair's first look, we met a lot of new characters alongside some classic ones. The trailer focuses primarily on Galadriel, but we also see several new characters. The first of which appears to be one of the primitive Hobbits. We also get the new elf character and we the Dwarven princess. Side note on that. Some fans were outraged – OUTRAGED – not that the princess is Black, but that she lacks a beard. Progress!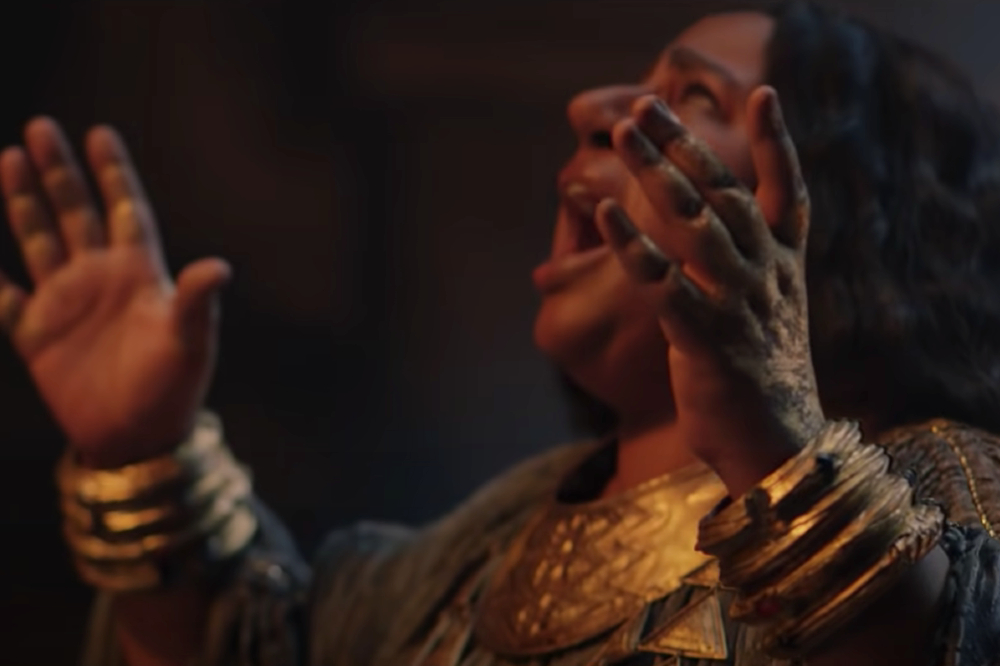 (Image: Amazon Prime Studios)
It's only fitting that we're seeing a lot of new characters, considering that the Rings of Power trailer stinger is "a New Legend Begins This Fall." Fans speculated which stories the show would focus on. But this isn't an adaptation of any particular work; it's world-building. One of the showrunners, Patrick McKay, said that their goal is to come up with the novel Tolkien never wrote." That's ambitious on many levels. However, it's also exciting that we'll get new Middle-Earth stories that the Tolkien estate approves of. In fact, seeing the characters we already love in new adventures sounds especially awesome.
This is Peter Jackson's Middle-Earth in All Its Glory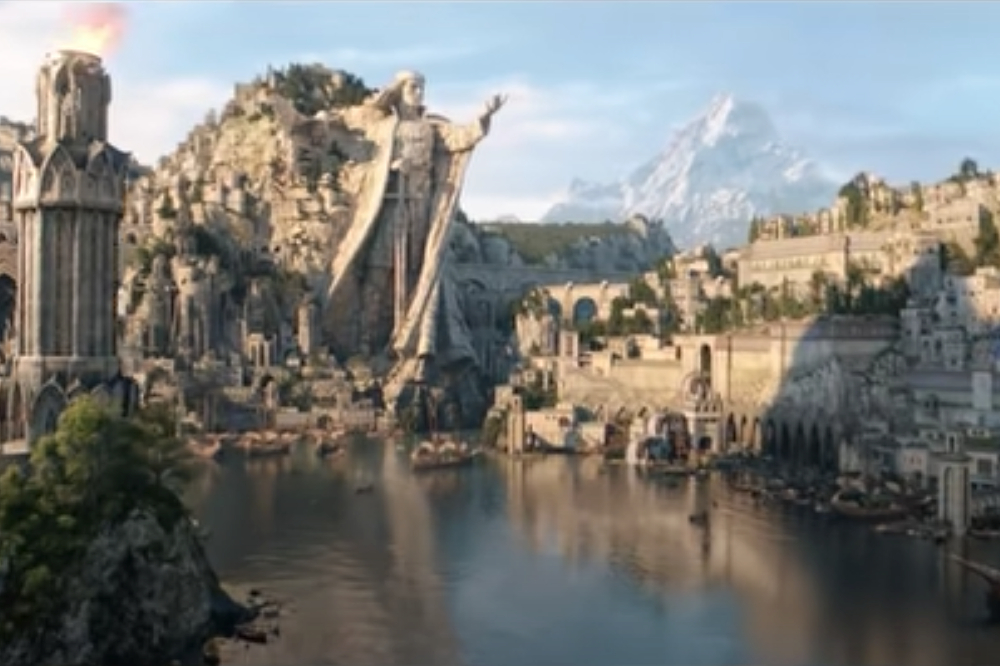 (Image: Amazon Prime Studios)
Now, it's easy to look at the scenery and go, "that's Peter Jackson's world, all right," but it goes far beyond that. The Rings of Power trailer shows how Jackson's cinematography style plays a part. From those swooping overhead shots to the way they stage battles. Even the angles used for people looking up are reminiscent of scenes from The Lord of the Rings and The Hobbit.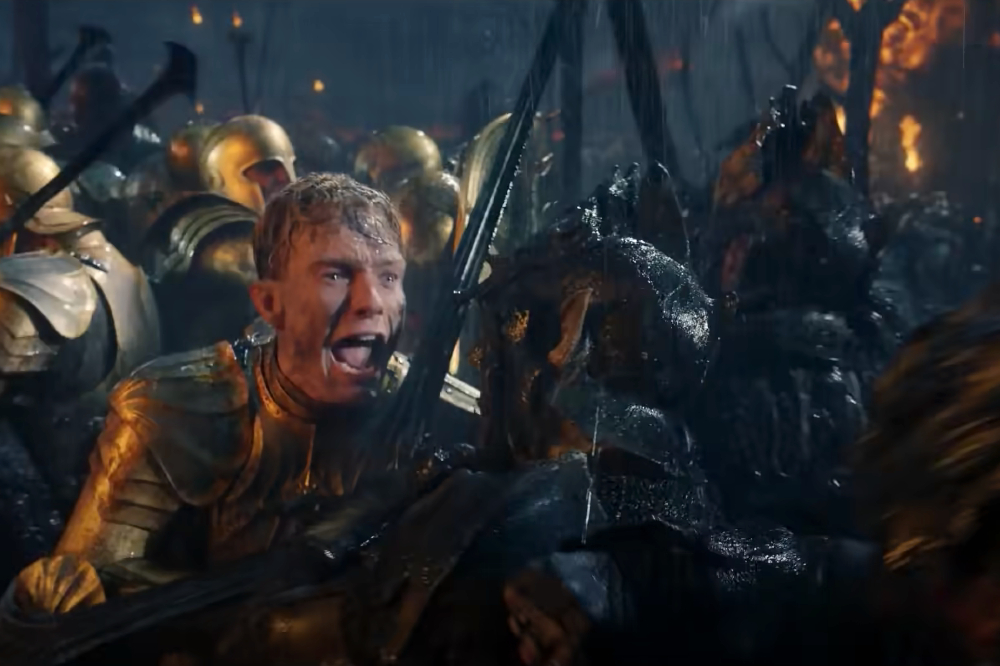 (Image: Amazon Prime Studios)
For years, the Tolkien estate made it clear that they were displeased with Peter Jackson's movies, but even they see the value of his work. We noticed some signs of their begrudging appreciation. For instance, signing off on Christopher Lee narrating the audiobook The Children of Húrin – and then later, Andy Serkis narrating The Hobbit and The Lord of the Rings. But letting the showrunners take the appendices of The Lord of the Rings and build entirely new stories within the confines of Middle-Earth's history in Jackson's style? Call it fan service or dump trucks of money, but the Tolkien estate knows it works.
Where is Gandalf in The Rings of Power Trailer? He is There!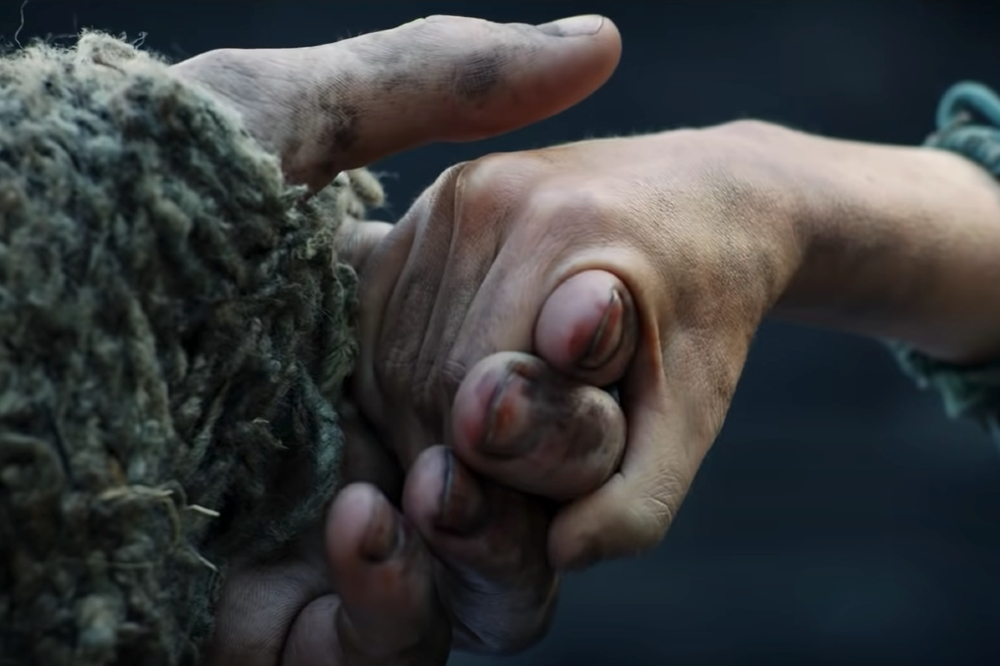 (Image: Amazon Prime Studios)
You know how you know you've watched the Middle-Earth movies six dozen too many times? You can recognize a sleeve. Not even a full sleeve. Just a sleeve around a hand. And so, the final image we see in The Rings of Power trailer is a man's hand grabbing a smaller one. A much smaller one – maybe a Hobbits'? The sleeve on the bigger hand is a bit ratty, with the thumb coming through a hole in the fabric. That is the same color and style we see with this hand: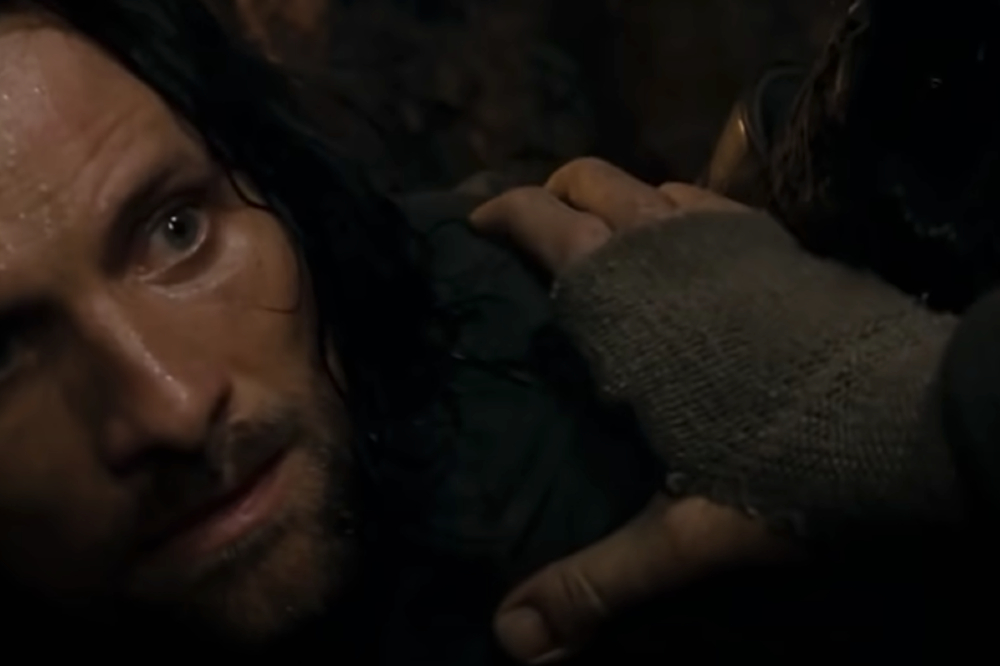 (Image: New Line Cinema)
Which happens to belong to this guy: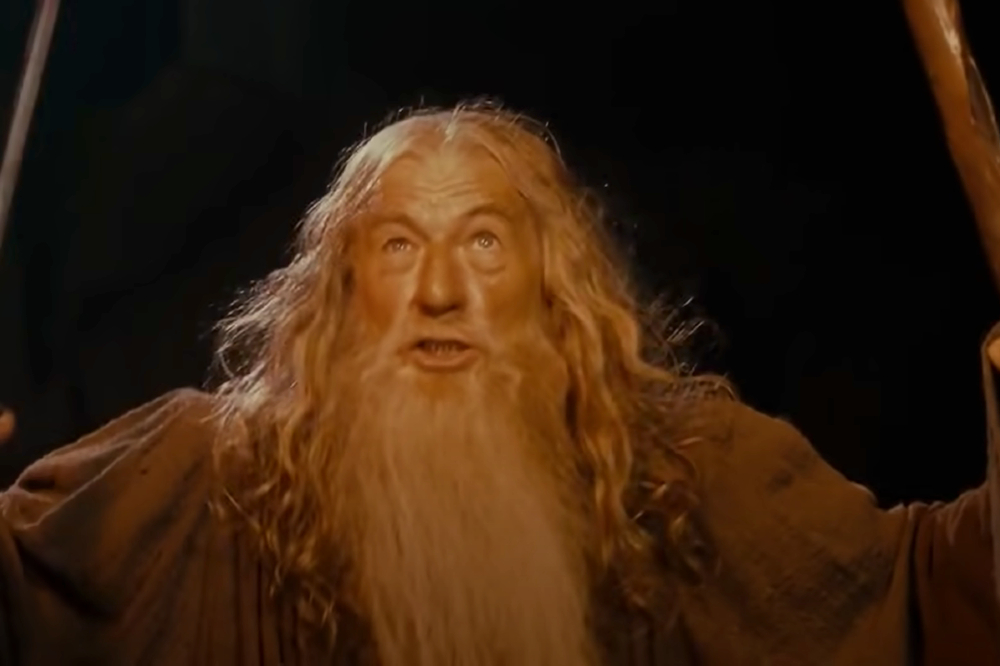 (Image: New Line Cinema)
Is a sleeve too much to go on? Probably. But they closed The Rings of Power trailer with this image for a reason.
The Lord of the Rings: The Rings of Power debuts September 2nd, 2022, on Amazon Prime
What do you think? Are you ready to go off on a (new) adventure?
Roman Colombo finished his MFA in 2010 and now teaches writing and graphic novel literature at various Philadelphia colleges. His first novel, Trading Saints for Sinners, was published in 2014. He's currently working on his next novel and hoping to find an agent soon.
Leave a comment