The Orville Season 3 Premiere Date Finally Revealed! 
In a world before the current Star Trek renaissance, Seth MacFarlane's The Orville satiated our Trek-thirst on Fox. The Star Trek-inspired series is a comedy very much in the style of MacFarlane and his brand of adult humor. Loved by fans of all kinds, The Orville's fate was pretty up in the air due to various things impacting its production, such as the Disney-Fox merger and then the COVID-19 Pandemic.There was, however, a comic series to tide over fans. But it looks like production is complete and season 3 of the fan-favorite show will be returning. The Orville season 3 premiere date announcement came with a brief teaser, letting fans know just how long they'll have to wait. 
How The Orville Was Star Trek, Before The Current Star Trek Shows
Image via Fox
The greatest thing about The Orville is how much it kept the brand of Star Trek alive at a time when we were very much in a Trek void. The show slightly predates the recent resurgence of the franchise, premiering in 2017, well before Star Trek: Picard, and exactly 14 days before the premiere of Star Trek: Discovery. When announced, knowing Seth MacFarlane's brand of comedy, concerns were high. People expected Family Guy but in space. And yes, there are absolutely elements of The Orville which are the typical MacFarlane-isms. Raunchy, gross, rambling and ranting type of comedy is very much a large part of The Orville. The show deals with the everyday banality of serving on a spaceship. The average, conventional and, in comparison to being in space, small-scale drama that focuses on interpersonal relationships. But where it impresses, is just how much like Star Trek the show is. 
The first two seasons of The Orville dealt with some pretty intense and emotionally heavy topics like gender assignment, sexual identity, addiction, ethics and morals that impact cultures and religions; nothing that you would expect from Family Guy in space. But it's exactly the core values that Star Trek depicted in its prime. I can't tell you the number of times when the closing credits of an episode of The Orville left me in tears, turmoil and a sense of contemplation. So I personally am very excited about the show's return. Especially seeing how it's going to navigate a very much Trek-populated TV landscape right now. Thereby making The Orville season 3 highly anticipated by its fans. 
The Orville Predates Star Trek: Lower Decks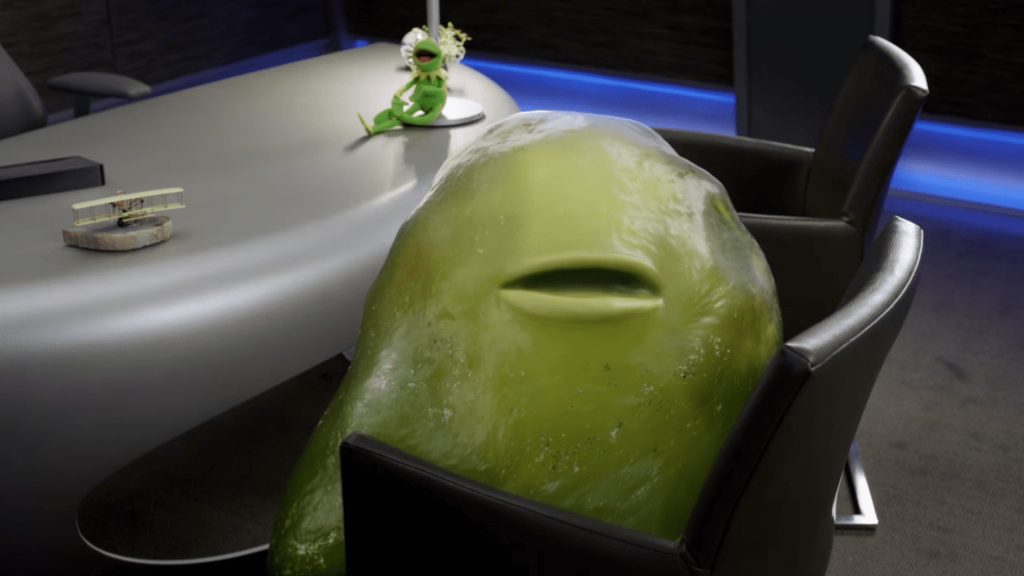 Image via Fuzzy Door Productions
But Shah, you might be asking, isn't there already a show set in the Star Trek universes that focuses on the comedy of that universe, and the everyday nonsense that happens behind the scenes of a starship? Why, yes! Star Trek: Lower Decks is absolutely all of those things, and does also feature dollops of great storytelling blended into the comedy. But Lower Decks is very much in the canon of the larger Star Trek franchise. Whereas The Orville has to get very creative to pay homage to and be inspired by Trek, without actually ripping any of it off. Well, at least not blatantly, that is. (Though, longtime Trek producer Brannon Braga is a part of the series.)
The length of each show also dictates how much story they can incorporate, like Lower Decks being a half-hour series, whereas The Orville is an hour-long series that really takes its time to set the atmosphere and nuance of certain episodes. Especially the ones that deal with more intense ideas that need time to breathe. But given the current streaming-dominated nature, there was concern on how a show like The Orville could survive, given it was made for broadcast on Fox. But The Orville season 3 premiere date reveal is a great way to alleviate those concerns.  
The Orville Season 3 Premiere Date Comes With A New Name
Image via Fox
The Orville season 3 is dubbed New Horizons, as it shifts over to Hulu as a Hulu Original. It's not entirely clear what other changes the series will feature given its network or name change. I'm personally very interested to see how a show like this will play now, given that we're already getting so much similar Star Trek content. Will fans stick around for Diet-Trek, with newer versions of the official franchise premiering left and right? We'll have to wait a bit to find out.
The Orville season 3 premiere date is March 22, 2022, and will now premiere on Hulu.
Are you excited about the return of The Orville? What do you think its chances are given the Trek world we are living in right now? Let me know in the comments below. 
Featured image via Fuzzy Door Productions
Shah Shahid is an entertainment writer, movie critic (so he thinks), host of the Split Screen Podcast (on Apple Podcasts & everywhere else) and filmy father on a mission to educate his girls on decades of film history. Armed with uncontrollable sarcasm and cautious optimism, Shah loves discussing film, television and comic book content until his wife's eyes glaze over. So save her by engaging him on his own blog at BlankPageBeatdown.com or on Twitter @theshahshahid.
Leave a comment