The New Hulu series MODOK Is Going To Feature X-Men Characters!
We don't know too much about Patton Oswalt and Jordan Blum's MODOK, the adult cartoon series coming to Hulu, but during the NYCC Metaverse panel, we got one crucial piece of information. MODOK is going to feature X-Men characters! Now, why is this such an important development? Well, this will be the first Marvel production post-Disney/Fox merger to feature the merry mutants.
Yes, We'll Get Mutants Vs AIM—How Did That Happen?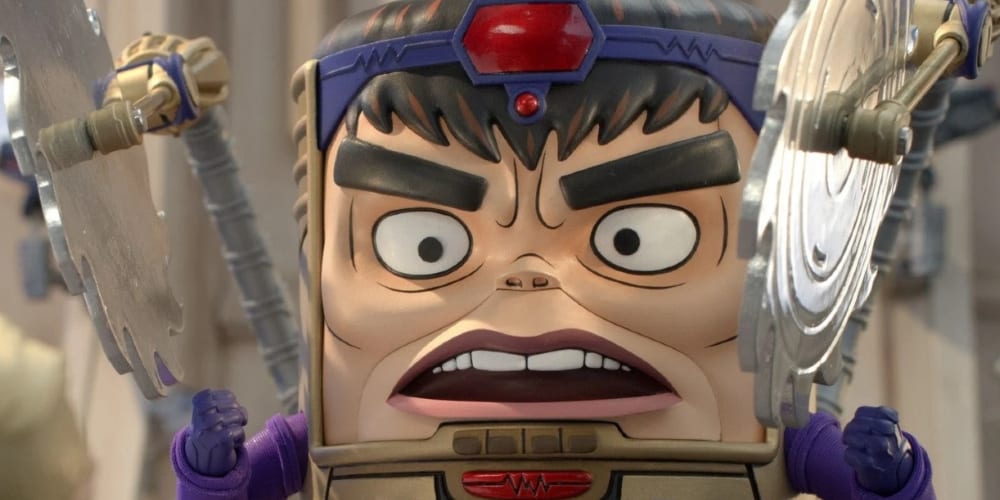 Between the Hulu series and his role in Marvel's Avengers, MODOK is living large. (Image: Hulu)
Certainly, it helps to have the genius minds of Patton Oswalt and Jordan Blum. When scripting the show, they suggested certain mutants, possibly major ones, for the series. As Oswalt stated:
We pitched a couple of characters – some even in the X Universe. We were like, "I don't know if they're going to say yes to this," and they were like, "Yeah, go ahead." Again I don't want to say, but there were a couple that Jordan and I especially were like, "Oh I don't think they realized what they just said yes to. Let's write this but let's have a backup cause they'll realize and go 'oh no actually you can't have him.' But no, we got them.
Which X-Men Should Appear in MODOK?
his Needs to Happen! (Image: Cable and Deadpool #11, Marvel Comics)
Without any hesitation, Deadpool. Wade Wilson, with Ryan Reynolds voicing him, going up again Patton Oswalt's MODOK? Now knowing that the mutants can appear, if this doesn't happen, the entire series is a failure. Besides Deadpool, we need characters to juxtapose the tone of Oswalt's character, such as two other Deadpool film franchise regulars, Colossus and Cable. Moreover, it would be great just to see Colossus throw MODOK. But. Since MODOK is going to feature the X-Men, we need to see a brain vs brain matchup. MODOK vs Beast.
Whoever they use, let's hope it lives up to the weirdness of…whatever this is:
Roman Colombo finished his MFA in 2010 and now teaches writing and graphic novel literature at various Philadelphia colleges. His first novel, Trading Saints for Sinners, was published in 2014. He's currently working on his next novel and hoping to find an agent soon.
Leave a comment