The Mandalorian Season 3 Release Date Announced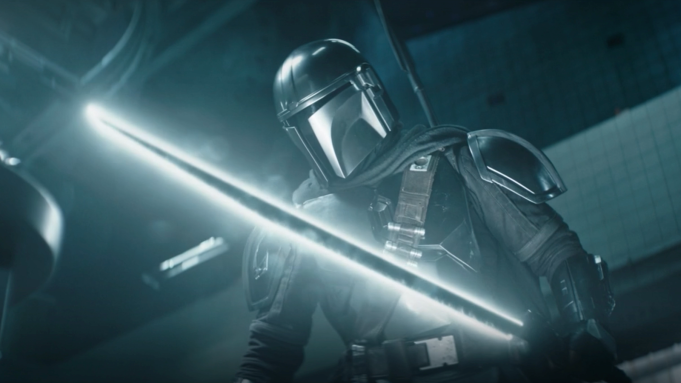 We finally have a date for The Mandalorian Season 3. Fans are probably wondering when Star Wars returns to their televisions after the first season of Andor has ended. Now, we don't have to wait. The first Disney+ Star Wars series, The Mandalorian, comes after live-action project is out. Even if the animated series The Bad Batch, which debuts on Disney+ on January 4, is technically the next, we don't care. At Brazil's Comic-Con Experience, it became official. Series producers, Jon Favreau and Dave Filoni as well as series star Pedro Pascal made the official announcement. They said that The Mandalorian Season 3 debuts on March 1, 2023. Up until this point, all fans had to rely on was the hazy promise that the third seasons comes out in 2023.
Source: Deadline
The Mandalorian Season 3 is the next step for the Disney+ main show
Since Lucasfilm debuted The Mandalorian Season 3's first teaser at Star Wars Celebration in the spring, excitement for the flagship Disney+ series has been at an all-time high. After the events of The Book of Boba Fett, which saw Grogu reject the ways of the Jedi and come back to Mando's side, the teaser saw the titular Mando Din Djarin (Pascal/Brendan Wayne) reuniting with his adoptive son Grogu.
Now that they are traveling together once more, the Clan of Two appears headed for Mandalore. There, they meet up with an old ally named Bo-Katan Kryze (Katee Sackhoff), who has her sights set on recovering the legendary Darksaber that Din currently possesses and which, in accordance with Mandalorian legend, confers the right to rule over all of Mandalore upon whoever wields it.
Din also seemed on a personal mission this season. That is because, in his previous interaction with The Armorer (Emily Swallow), she called him an apostate and told him he was Mandalorian no more for the sin of taking off his helmet. She informed him that the only place to atone was in the living waters under Mandalore's mines. Din notes that these were destroyed. But his return to the shattered planet suggests that he hasn't given up hope just yet.
What do you think of The Mandalorian Season 3 trailer? How about the release date? What did you think of it? The general consensus seems positive. Do you love Baby Yoda aka Grogu as much as we do? Share your thoughts about the show if you are a fan in the comments below!
Leave a comment