The Falcon And The Winter Soldier Rushes To Georgia In Hopes Of Resuming Production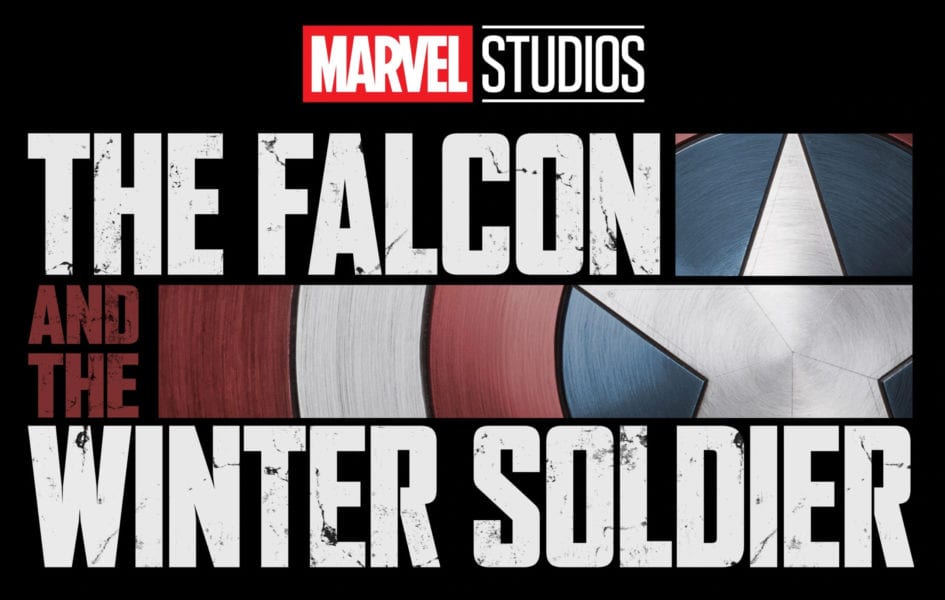 There are few series out there with as much hype as The Falcon and the Winter Soldier. The story will feature two beloved Marvel leads with Anthony Mackie (Sam Wilson/Falcon) and Sebastian Stan (Bucky Barnes/Winter Soldier). The series will decide the fate of who gets to wear the mantle of Captain America now that is has passed from Steve Rogers. It was initially supposed to premiere on Disney+ in August 2020, kicking off the introduction of the MCU to the small screen. However, as with many productions, filming came to a halt in March due to the coronavirus pandemic. As studios around the world open up, The Falcon and the Winter Soldier is one of many trying to resume their production. So, let's take a look at how filming may continue, and what the chances of them sticking to the original release date are.
The Falcon and the Winter Soldier Trying To Resume Production
Sam Wilson's character was given a pretty huge responsibility at the end of last year's Avengers: Endgame. Captain America passed on the legendary shield over to Wilson, so it was evident that his story was far from over. The Falcon and the Winter Soldier will have Wilson teaming up with Bucky Barnes after the events of Endgame. We'll also see Baron Helmut Zemo (Daniel Brühl) for the first time since Civil War. Reportedly, the story will focus on how the US Government doesn't want Sam Wilson to be the new Captain America.
Filming for the series appears to be pretty intense. This is no surprise, as Anthony Mackie himself said that it feels like a "six-hour Marvel movie," comparing filming to the production of a regular MCU film. The cast and crew originally began shooting in October of 2019 in Atlanta, Georgia. Planned filming in Puerto Rico had to be canceled due to local earthquakes, and the rest was set to take place in Prague, Czech Republic.
The rising concerns over COVID-19 shut everything down after only days of shooting in Prague. Fortunately, there wasn't much left to film. Stan has said that only a few more weeks were needed before everything was shot. With everything going on, even a few days of shooting can be difficult. Thankfully, they may have a plan.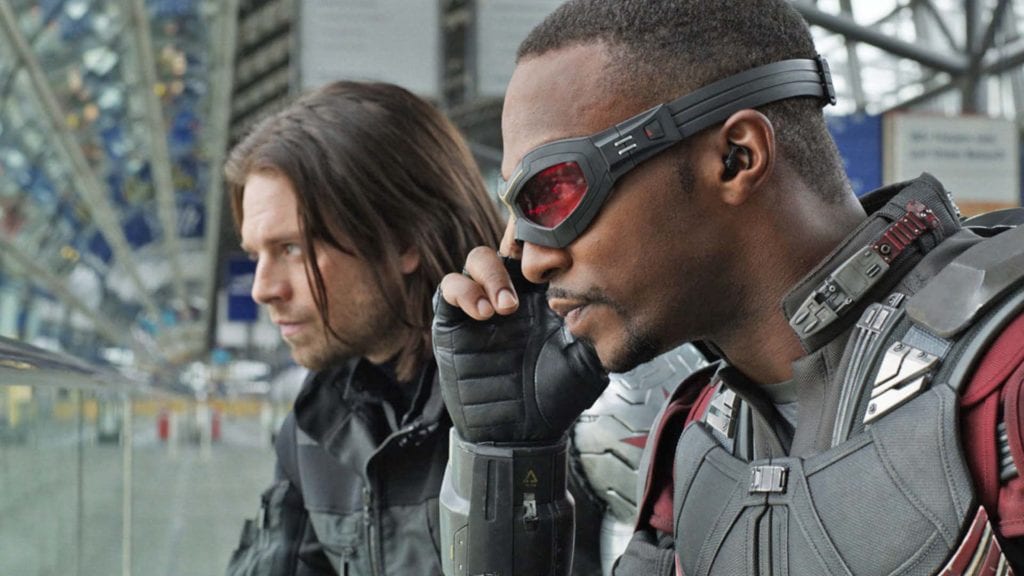 Image via Marvel Entertainment
How The Falcon and the Winter Soldier Will Finish What's Left Of Filming
Shooting in Prague ended early despite there being plenty of scenes left to shoot. The studio has reportedly already begun planning a quick trip to the European city to complete nine more days of shooting. Despite already filming in Atlanta, there have also been reports that the production team will return for more filming. This may be reshoots, though it could also be scenes that were originally meant to be filmed in Prague.
There Are Lots Of Productions Starting Up In Georgia
Georgia is quickly becoming one of the most important production hubs in America. The Falcon and the Winter Soldier is not alone in rushing to get studio space. Loki, another upcoming Disney+ and MCU series, is also eager to film, among many other upcoming series and films. This makes a lot of sense, as Georgia has some incredible incentives for local filming.
While we're thrilled that production on anticipated shows is starting up again, what does this mean for safety? The state continues to have plenty of COVID-19 cases, so the threat is still very real. Georgia Film released a thorough guide to help "reduce contagion of COVID-19" on film sets. We're happy to hear that it looks like everyone is eager to follow these guidelines and stay as safe as possible.
Pinewood Atlanta Studios, where The Falcon and the Winter Soldier is being filmed, has done a lot of work to ensure maximum safety. Frank Patterson, the president and CEO of the studio, has invested $1 million into the studio. The investment will allow them to create and implement new safety measures. This includes a medical testing firm and a biodefense company.
Image via Marvel Studios
What Filming Will Look Like For The Next (Long?) While
Many eager fans have been focusing on what is supposed to release through to the end of 2020. Though, it's important to note that filming on pretty much any title planned for the next few years will be heavily impacted by the pandemic. Even if numbers go down, the risk will remain. This is especially true since production involves so many people working in close proximity to each other.
Some folks are creating entirely new studio spaces. Patrick Millsap is one of these people and is constructing Kane Studios to create a safer space to film. He hopes that the "things that we've learned during this pandemic are a permanent part of what we're building," and that the safety aspects of the new studio will still be important in the future.
The Future of The Falcon and the Winter Soldier
Reports have noted that the series hopes to begin filming again in early August. This is for the Atlanta filming, with no confirmed date for Prague shoots. Since Disney+ will release episodes weekly, there is hope that they can film in time, assuming all the necessary shoots occur in later episodes. Though, it will certainly put the crew in a time crunch. We wouldn't be surprised if they choose to push back the release of the first episode. There are some rumors that WandaVision will swap spots with The Falcon and the Winter Soldier, especially since its release date was already moved up to 2020. Yet, it's just speculation at this point. Marvel Studios is keeping a tight lid on their post-Endgame plans.
Do you think that The Falcon and the Winter Soldier will be able to resume production in time to release episodes according to their original plan? We hope that filming can proceed as safely as possible, even if it causes a minor delay.
Featured image via Marvel Entertainment.
Meghan Hale is the kind of movie lover that has a "must watch" that is a mile long... and growing. When she isn't talking about the latest film and television news she is writing one of her many in-process novels, screaming film trivia at anybody who will listen, and working as a mental health care professional. Follow her on Twitter @meghanrhale for some fun theories and live reactions to all things entertainment.
Leave a comment