The Eleventh Doctor Almost Met Captain Jack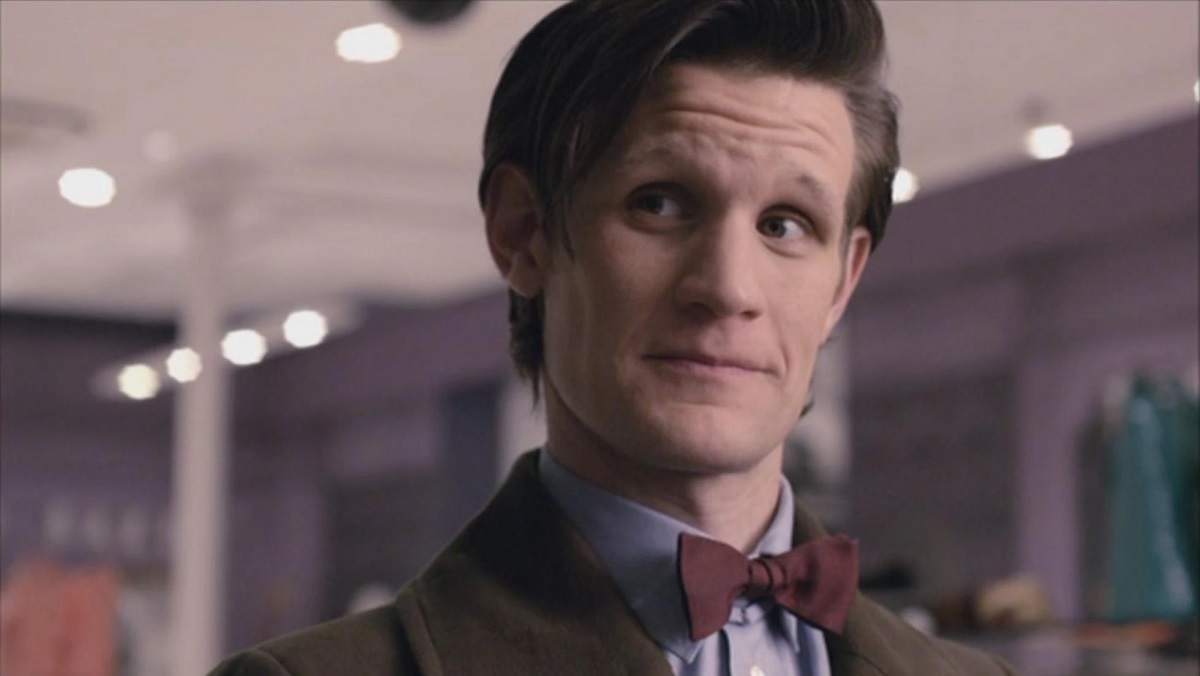 It's been a few years since series 6 of Doctor Who aired, but it still goes down as one of the most divisive. Some fans loved the ongoing mystery of the Silence and Trenzalore, while others felt disappointed. However, some new information has emerged about the mid-series finale. The episode called A Good Man Goes to War was originally going to feature Captain Jack, played by John Barrowman. This would've led to the Eleventh Doctor's, played by Matt Smith, first meeting with Captain Jack.

Fans first met Captain Jack way back in 2005, during Christopher Eccleston's tenure in season 1. Later, this led to Jack getting his own spin-off in the form of the more adult series, Torchwood. We saw Jack delve into his past as a Time Agent a little more, and we also saw his romance with Ianto, played by Gareth David-Lloyd, blossom. However, he didn't appear again in the mainline show until season 1's Utopia. He left again a few episodes later before wishing David Tennant's incarnation farewell in The End of Time: Part Two. Tennant's incarnation was the one directly before the Eleventh Doctor, and until 2020's Fugitive of the Judoon, it was Jack's most recent appearance in the show.
The Eleventh Doctor Season 6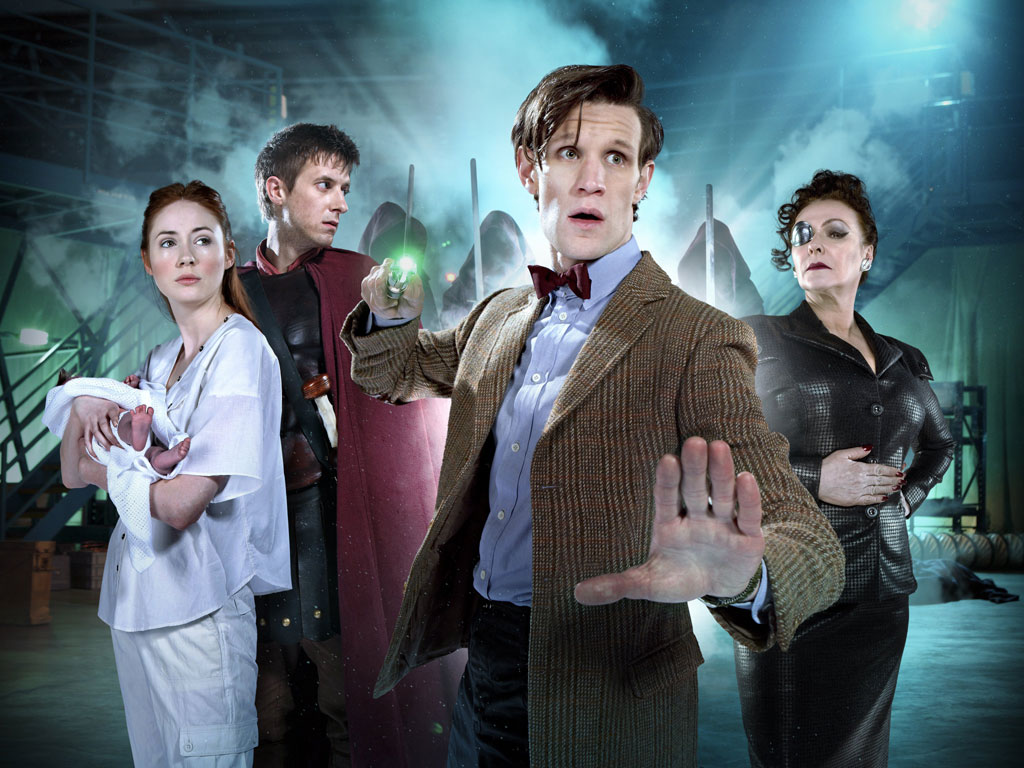 Image: BBC
However, it turns out that Jack was originally going to meet the Eleventh Doctor in Season 6's A Good Man Goes to War. During this episode, we saw this incarnation of the Doctor fight to see his companion, Karen Gillan's Amy Pond, again, along with her baby. In this episode, the Doctor took on the mysterious Madam Kovarian head-first and reunited with some allies. In doing so, the Doctor created somewhat of an army to fight Kovarian and her team during the Battle of Demon's Run. However, it turns out that Steven Moffat, the showrunner, wanted to include many more characters in the Doctor's army. Initially, this included some of the characters that previous showrunner, Russell T. Davies, introduced. One of them was, of course, Captain Jack!
As the Doctor's army was made up of some of his strongest allies, it makes sense that Jack would fight alongside him. After all, Jack is immortal and would do anything to protect the Doctor. Unfortunately, actor John Barrowman was too busy to film scenes for A Good Man Goes to War. In fact, he was filming the fourth season of Torchwood, titled Miracle Day! Unlike most seasons of the show, the BBC filmed Miracle Day in America, whilst they shot Doctor Who in Cardiff. As such, Barrowman couldn't make it, so his character was cut.It's unclear what role Jack would've had in the show. However, some fans have speculated that he would've taken Dorium Maldovar's role. After all, Maldovar gets his head cut off, and we know Jack will turn into the Face of Boe at some point! Either way, it would've been nice to see Jack return to the show to meet the Eleventh Doctor.
Captain Jack Returns?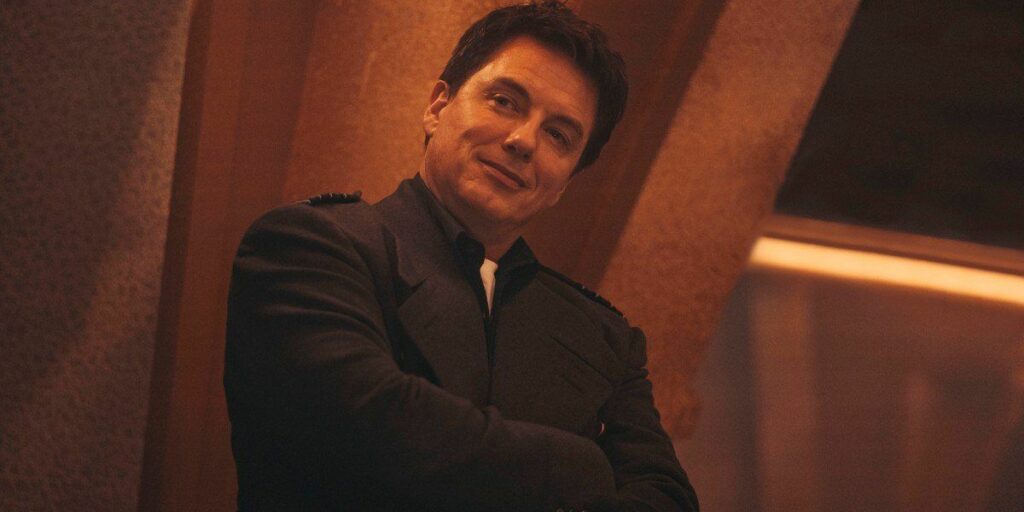 Image: BBC
This wasn't the first time that fate stopped the pair from reuniting. Originally, the expanded universe novel The Coming of The Terraphiles was going to feature Jack meeting the Eleventh Doctor and Amy. For unknown reasons, the BBC cut this as well.
It wasn't until Fugitive of the Judoon that we finally saw Jack return to the world of Doctor Who. This time, instead of the Eleventh Doctor, he met the 13th Doctor, Jodie Whittaker. In his first appearance, he left her with a mysterious message, although he didn't directly meet her. During Revolution of the Daleks, he busted the Doctor out of interplanetary jail. That's what we call a friend!
Sadly, if you're looking for another return, then you're out of luck. Although Russell T Davies is returning as showrunner, Captain Jack has pretty much been ruled out of the series. Recently, reports emerged about Barrowman's sexual misconduct during the show. He has since addressed the backlash on Twitter, though not in the best way. He may have planned to meet the Eleventh Doctor at some point. Unfortunately, it seems that Jack is all out of luck and won't be coming back again to the show.
Hi! I'm Arvyn, and I'm an English teacher from the UK. I've been teaching English online for over 4 years to students from all across the world and all ages. Outside of work, I'm a huge fan of reading, video games, and playing with my adorable kitties. See ya!
Leave a comment