The Boys: The Official Podcast Is On Its Way to Get Us Excited For More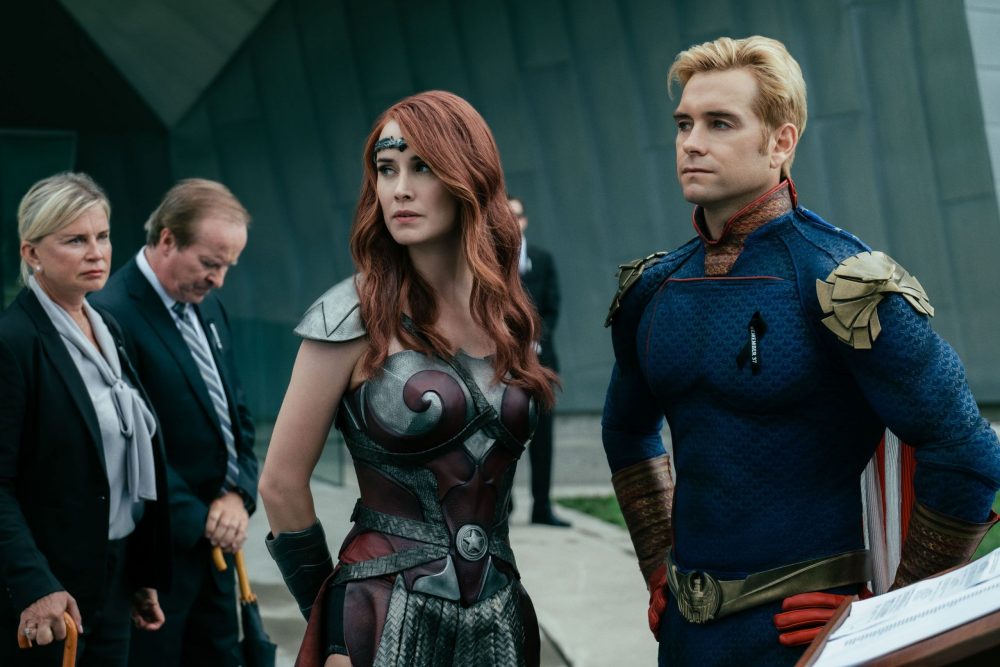 Podcasts. Love them or hate them; they have quickly gone from a trendy form of entertainment to an integral part of our listening experiences. From listening on your morning commute to making your own as a way of self-expression, podcasts are a part of our daily lives. So, it seems only natural that using the platform would be a good way to promote our favorite shows' upcoming seasons. The Boys: The Official Podcast is coming soon, and it'll be used as a way to get us excited for an upcoming season of the show.
For Podcast Fans, The Boys: The Official Podcast Is On Its Way
The Boys pleased fans of the superhero genre and the satire genre alike with its bold portrayal of vigilantes. Landing on Amazon Prime Video in 2019, the series features an impressive cast, a daring premise, and a promising future. Now that we're months past the season two finale and waiting patiently for the third season, creators thought it was time for something new. And what better way to deliver than with a podcast?
This podcast will take place over eight episodes. Each episode will discuss what went into the creation of season two and will feature most of the main cast members and people on the production team. Notably, the behind-the-scenes duo Seth Rogen and Evan Goldberg will be featured, along with fellow executive producer Eric Kripke. The Boys: The Official Podcast will be hosted by Tim Kash.
Regardless of what you're looking forward to learning about, it seems as if this podcast will have it all. From VFX staff to costume designers, we'll be learning all of the little details (and big ones, too) that go into creating such a popular show.
Fortunately, we won't have to wait long. The first two episodes of The Boys: The Official Podcast will release on April 15th, with weekly episodes following them. You'll be able to listen on both Spotify and Apple Podcasts, along with everywhere else that podcasts are accessible.
Image via Amazon Prime Video.
Podcasts Are Our New Favorite Way to Learn
This isn't the first time we're hearing about something rooted in DC Comics being pulled onto Spotify podcasts. Last summer, it was announced that DC characters would soon have their own podcasts, with the franchise utilizing the spoken word to help us dive into the experiences of heroes and villains that we already know and love. While this show will look more at the creation that goes into them, future DC Comics will be treated as in-universe releases.
Are you excited to hear about The Boys: The Official Podcast? If you're always adding to your "must-listen" list, check out The Comic Years Podcast while you're at it. We chat about everything from WandaVision episodes to debating whether we like watching movies more at home or at the cinema.
Featured image via Amazon Prime Video.
Meghan Hale is the kind of movie lover that has a "must watch" that is a mile long... and growing. When she isn't talking about the latest film and television news she is writing one of her many in-process novels, screaming film trivia at anybody who will listen, and working as a mental health care professional. Follow her on Twitter @meghanrhale for some fun theories and live reactions to all things entertainment.
Leave a comment