The Boys Season 4 Filming Date Revealed By Karl Urban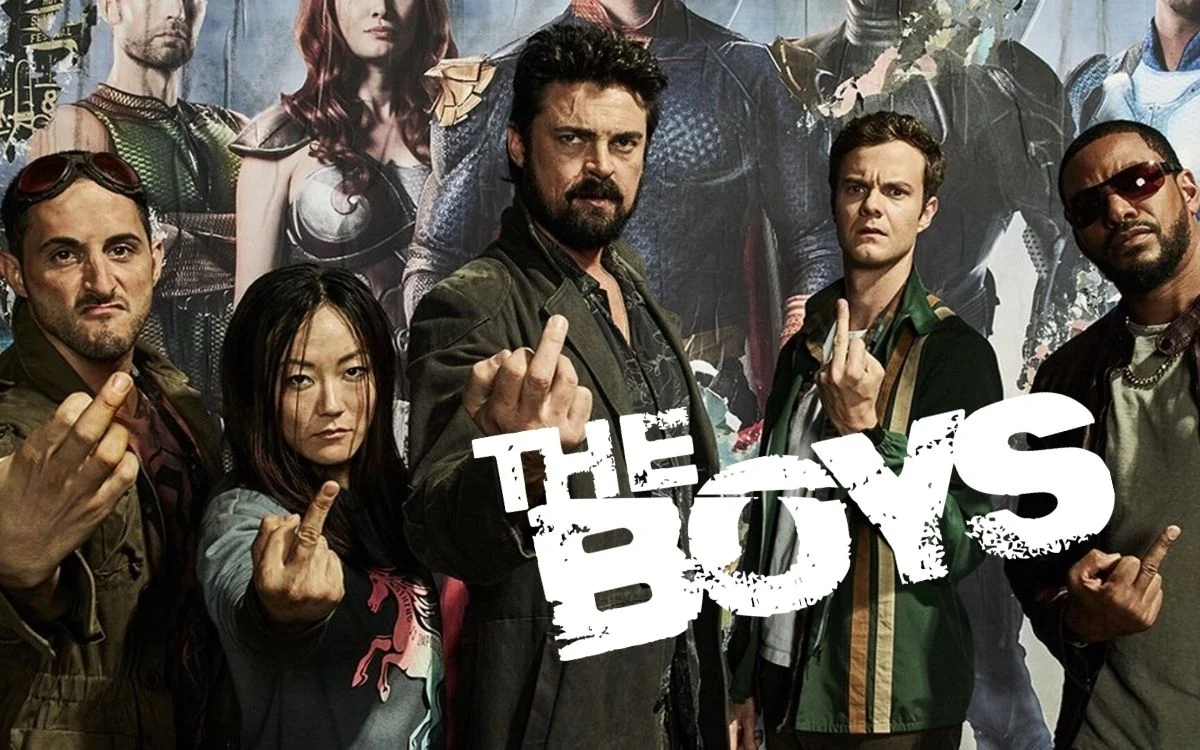 The Boys Season 4 starts filming much sooner than we might expect. Herogasm has only just passed, and The Boys Season 3 still has two episodes left to show, but star Karl Urban has already confirmed that The Boys Season 4 will shortly begin production. When The Boys will reunite, Urban said in an exclusive interview for The Sea Beast, an animated feature on Netflix:
"Yeah, we're starting I think August the 22nd, we're going to be starting season four. So I'm getting back, getting my Butcher back on, and I can't wait. It's a fun gang to play with, we work hard and play hard, and I can't wait to see where they take the characters from where we leave them at the end of this season."
Source: WinterIsComing.net
Karl Urban Is A Major Part Of The Amazon TV Show
Following the show's debut in 2019, Urban, who portrays the clever vigilante Billy Butcher on the Prime Video series, immediately won over fans. Erin Moriarty plays Annie January/Starlight in the show. Tomer Kapon plays Frenchie. Laz Alonso plays Mother's Milk/Marvin. Jack Quaid plays Hughie Campbell. Seven of the eight episodes of The Boys' third season have already been made available. The Boys Season 4 enjoyed a renewal just a week after Season 3 premiered.
Season 3 has so far been full of surprises, from the appearance of Jensen Ackles' Soldier Boy to the unexpected revelation that Claudia Doumit's Victoria Newman was adopted by CEO of Vought Stan Edgar (Giancarlo Esposito). After the thrilling season 2 conclusion, The Boys established themselves as a real government agency tasked with managing superheroes. They uncovered long-forgotten facts like Vought's covert creation of a temporary Compound V. Due to this, The Boys acquired their own superpowers in the current season. Here, Hughie and Butcher utilized to plan a retaliation against Homelander (Antony Starr). The final episodes of season 3 are guaranteed to be loaded with tension as The Boys and The Seven's conflict is at an all-time high.
Source: United Business Journal
The Boys Season 4 Won't Be Pushed Back As Season 3
Again, season 3 was delayed due to pandemic-related delays, as was the case for all series. If filming and production are returning to more normal schedules, The Boys could arrive as early as, say, July 2023. There will also be a college-based spin-off of The Boys, but the specific release date has not yet been determined. It's difficult to predict whether The Boys on Amazon will have a set end time. The comics were published for six years, from 2006 to 2012, but it's already obvious that Amazon intends to create its own Marvel/DC universe with just one animated series and one spin-off.
Karl Urban continued in his interview, saying,
"We're about two months away from filming, and I have no idea. So that'll tell you something, but yeah, not too far away. I mean, I expect that we'll… I'm actually going to be seeing Kripke next week and I expect conversations will start to happen about what he's got in store. I like to give them the respect of being able to do their writing process and not be harassed by actors going, "What are we doing?" But I can't wait. They always come up with insane stuff, so yeah, it's going to be fun."
The Boys Season 4 will likely be available for viewing on Prime Video in 2019. It's unfortunate that we won't know what happens in Season 4 for a while given that production is set to begin soon. We continue to learn how Season 3 finishes for the time being. The balance between The Boys and the Seven currently hangs by a thread as Homelander acts in an increasingly erratic manner. Meanwhile, Butcher uses every legal strategy at his disposal to exact revenge on the superhero.
What do you think about The Boys Season 4? How about Season 3? What do you think of it so far? Share your thoughts with us in he comments below.
Leave a comment