The Boys New Characters Added For Season 3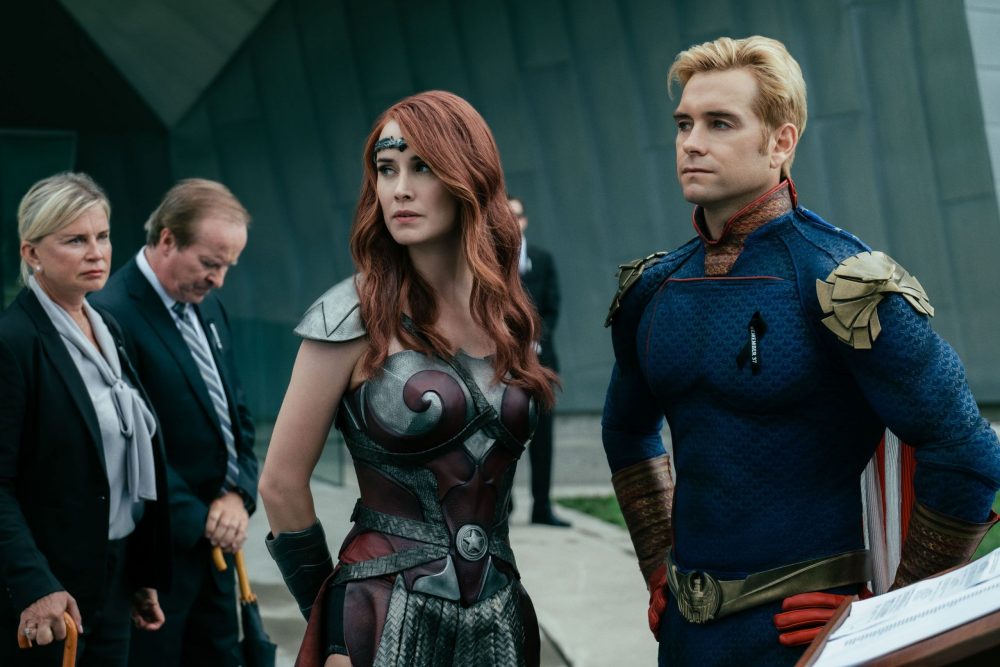 Amazon's popular superhero series, The Boys, just got more exciting. It's been announced that The Boys new characters have been added for Season 3, potentially adding more havoc and mayhem for Billy Butcher and his gang. We already know that Jenson Ackles was added as Soldier Boy, but now we're going to see Sean Patrick Flanery (The Boondock Saints), Nick Wechsler (Revenge), and Miles Gaston Villanueva (Law & Order: True Crime: —The Menendez Murders) join the cast.
Who Are The New Characters In The Boys?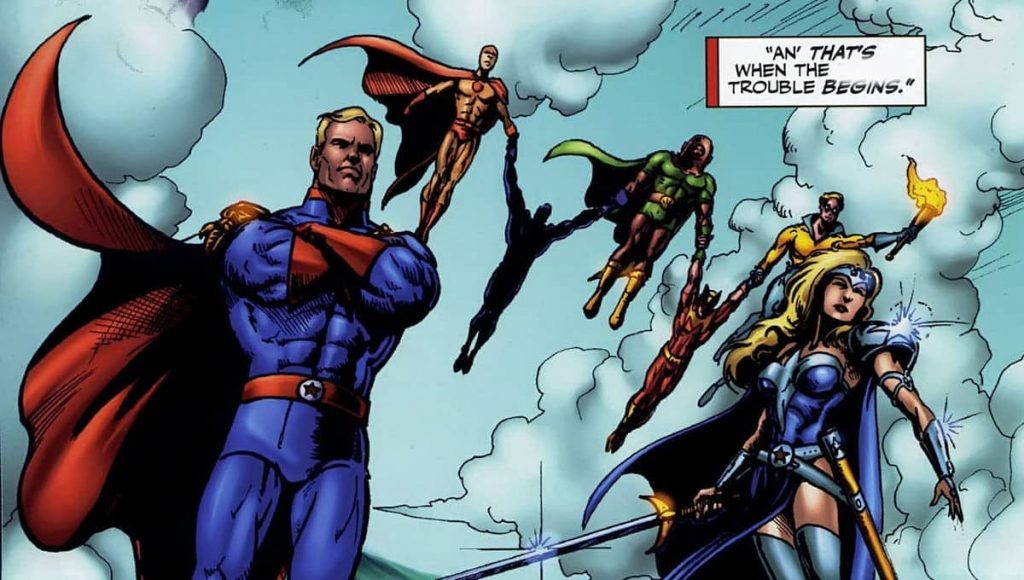 Image Credit: SyFy
So far we know that Flanery will play a Supe called Gunpowder, Wechsler is set to play someone called Blue Hawk, and Villanueva will play Supersonic. All three of these characters are originals, meaning that they don't have a basis in the original comic series, but given that many of the Supes seem to be based on Marvel or DC superheroes, we can guess what these new characters and their powers will be like. Not much is known about Gunpowder except that he's likely to know a lot about (and use?) many different weapons and firearms. If anything, he sounds like he could be similar to Bloodsport in The Suicide Squad. Blue Hawk is also a big question mark, but it's possible he may be similar to Hawkeye (just hypothesizing here). There have been rumors that Supersonic could be the ex-boyfriend of Erin Moriarty's Starlight, but again, nothing is known for sure. Could Gunpowder, Blue Hawk, and Supersonic be part of Soldier Boy's Supe team? It's very possible, but we'll just have to hang tight and wait for more information to be announced.
The Boys is produced by Hartley Gorenstein, Gabriel Garcia, and Nick Barrucci. Butcher (Karl Urban), Hughie (Jack Quaid), Frenchie (Tomer Capon), Mother's Milk (Laz Alonso), and Kimiko (Karen Fukuhara) will all return in Season 3. For the Supes, Homelander (Antony Starr), Maeve (Dominique McElligott), Starlight (Erin Moriarty), A-Train (Jessie Usher), and Black Noir (Nathan Mitchell) are all expected to be back as well, and The Deep (Chace Crawford) is likely to be around, too.
Season 3 of The Boys is expected to debut on Amazon Prime Video in late 2021.
Featured image via Amazon Prime Video
Keilin Huang is a freelance writer that likes the Oxford comma, reading from her neverending pile of books from the library, and Reeses peanut butter cups. She thanks her Dad for introducing her to his Superman comics and probably majored in Journalism because of Lois Lane. Contact her at [email protected]
Leave a comment