The Boys Episode 6: Herogasm: Internet Is Going Crazy!
The Boy's third season series has been an enormous success, not only for the fans but also because of the sensation among the critics. Since it gives the audience a different perspective of a superhero story, in this one, you see unbridled actions, jokes, strong language, sex, violence, and situations you wouldn't expect to see in a hero movie. It may sound paradoxical, but it is what users love the most, who day after day watches the premiere chapters of this Amazon saga. The Boys episode 6: Herogasm is about to premiere, and fans can't wait for it. 
The Boys Episode 6: Herogasm: Why is the Internet Anticipating this Episode so Much? 
This is the only footage legal would approve to show ya ahead of time. #Herogasm pic.twitter.com/20A4BQW4BH

— THE BOYS (@TheBoysTV) June 21, 2022
If you're wondering what The Boys episode 6: Herogasm is about and why it's causing a stir, it's because of an annual event that the supers do. They head to a resort on an island paradise and gather there. In this event, everything is done, such as orgies, alcohol consumption, prostitution, sex between superheroes, and anything you want. Everything is allowed in this meeting.
If we look at the comics, the organization paid each person participating in the event $100,000. They had to fulfill whatever kinky and sadistic fantasy the superhero had, no matter what it involved. As we mentioned, anything goes, legal or illegal, and the heroes could do it during this event.
The company brought them prostitutes. There were also relationships between the heroes themselves. As you can see, it's a retreat where the heroes were relaxing in the most outlandish way possible.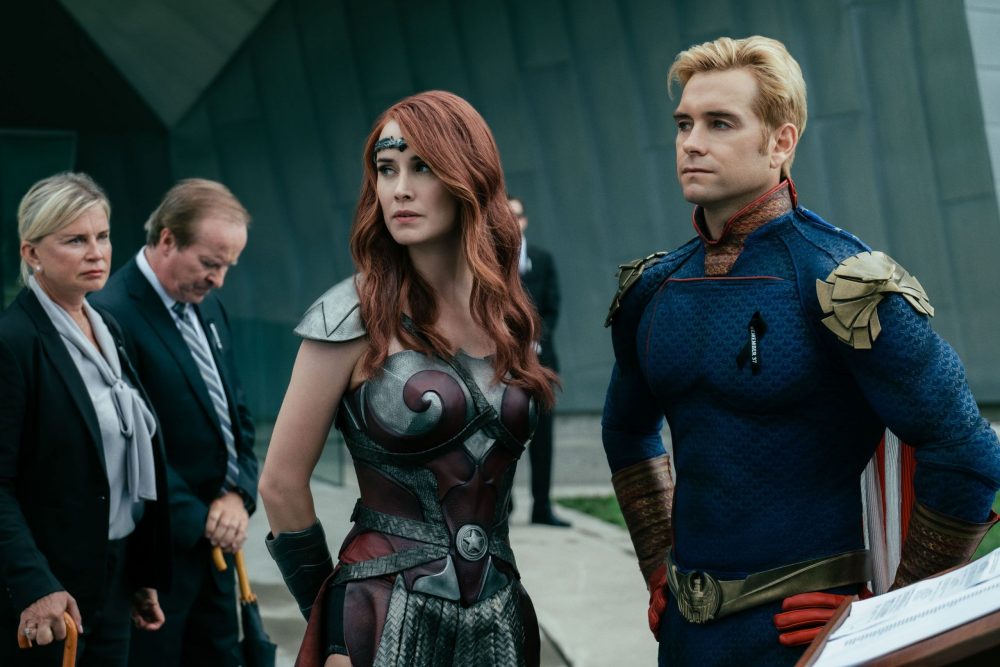 Image via Amazon Prime Video.
At least that's how it is in the comic, although series creator Eric Kripple noted that there would be some elements of self-censorship; however, it will still contain everything that the event highlights in the comics with disproportionate and unrestrained actions. 
Kripple highlighted other things about this chapter stating, "There's definitely a lot of craziness. It's no secret that we're doing an episode about Herogasm from the comics . which is a big superhero orgy."
Fans, Critics, and Cast can't Wait for this Episode
Image via Amazon Prime Video.
Fans and critics have stated that they are looking forward to the premiere of The Boys, episode 6: Herogasm. These state that it will be an out-of-this-world experience and that no one will want to miss or be told about it. The topic has gone viral on social media by fans and critics who wish the new episode to be unique.
We have some comments from critics on Twitter: "THE BOYS Season 3, Episode 6 is a frigging masterpiece. Episode title: Herogasm. That's what I call a 'cigarette after' episode, and that's all I'll say,"
Another reviewer stated, "As one of the lucky few who got an advance screening of this entire season, I just don't think people are ready for what's coming this week. #Herogasm is going to scare some people, and I'm here for it."
Another statement on the matter was made by actor Jensen Ackles who said, "I think Herogasm itself is something that a lot of people are excited to see. I know I was really curious about how it was going to work. And even the director said, 'I don't know what I'm shooting anymore.' Our crew looked traumatized. You can't unsee it. That toothpaste is not going back in the tube."
Meanwhile, one fan said on Twitter, " are really hyping up this week's episode of #Herogasm I really hope it lives up to expectations. I wanna see some messed up shit,"
A Unique Event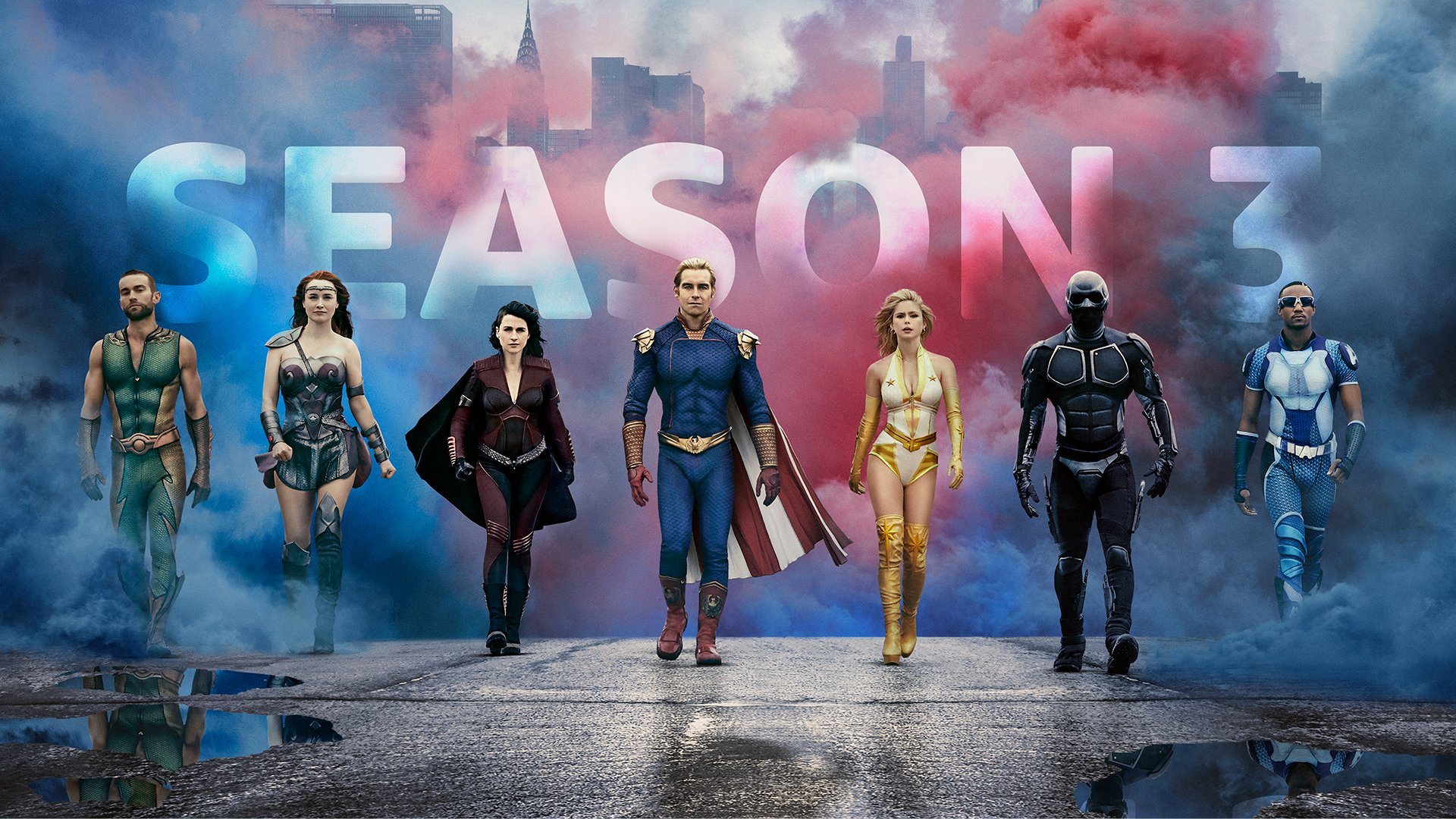 (Image: Sony Pictures Television)
Amazon has been doing some different and special advertising for this new episode. They even created a new emoji: an eggplant with a superhero cape. However, Twitter users could not use this one because the platform did not allow it.
Despite everything, Amazon continues to promote the premiere of the 6th Episode of The Boys through other means. It will be available from the streaming platform of this company, Amazon Prime, and will be available on Friday, June 24, and will be released at 00:00 hours.
Featured Image Via Prime Video
I am a circus aerialist influenced by Dick Grayson and Spider-Man. Fortunate to write about the characters that inspired me. I also have a Bachelor's degree in Political Science and a Master's degree in International Trade.
Leave a comment