That's All Folks – A Looney Tunes Gun Controversy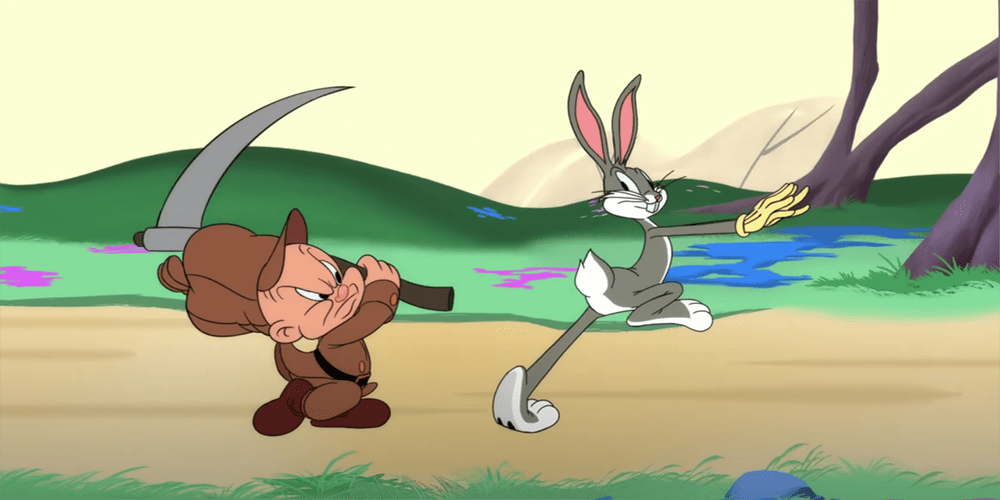 A spectre is haunting the world of Bugs Bunny and his Looney friends – the spectre of gun violence. In all seriousness, the violence featured in the classic Looney Tunes is downright unthinkable in today's media climate. One of the most prevalent objects in entertainment during the 20th century was guns. It's found in everything from cartoons to radio dramas and the news. The concept of gun violence became a phantom to push issues of crime, murder, and funny enough, the impact media has on our minds. If you grew up watching Looney Tunes, then you're no more likely to want to kill someone than anyone else. Nevertheless, we blame music, movies, TV, and video games for violent tendencies in kids.  So, why is the Looney Tunes gun controversy surprising?
The Failed Application of Social Learning Theory
Image Credit: Warner Bros.
In college, I studied political communications, and a big part of that is media theory and issue salience in mass media. A popular theory that peers study is the idea of social learning theory. The easy to understand element is the premise: we can learn from watching anything and anyone. The harder part lost on most outside of the study is the actual effect of these things. In short, we observe behaviors and mimic them but only to a certain extent. For example, I've binged The Sopranos for the past few weeks. I don't necessarily want to become a mobster, but there's an allure to the themes in the show. Sure, I might feel a bit bolder after a few episodes, but not ready to commit violence.
The limitation of social learning theory is the extent to which it takes place includes mental state and intention. Everyone knows the Bobo Doll study where kids who saw adults beat up a toy wanted to beat up a toy too. Studies have proven there are certain things kids won't mimic unless severely impacted by mental disorders or depression. All of this aside, the Looney Tunes gun controversy is less about the science behind social learning. Arguments aren't wondering what's good for the kids or not.
Is the Looney Tunes Gun Controversy Really a Controversy?
Image Credit: Warner Bros.
Executive producer and showrunner Peter Browngardt explained in a New York Times interview that guns were off the table in the new Looney Tunes Cartoons for HBO Max (which we have a review of). As former animator Michael Ruocco mentioned on Twitter, it's not necessarily about avoiding guns. The problem is really about how many more gags guns can offer animators and writers. The lack of motive behind the perceived political stance and statement didn't matter. People began having a field day with this concept that Looney Tunes was somehow an impactful vehicle for political discourse. I'm firmly rooted in a political ideology I cultivated through years of research, experiences, and most importantly, listening.
Every reader of this article brings their own beliefs and opinions with them everywhere they go. One thing we should all agree about: the nonissue of this controversy. It's illogical to believe Looney Tunes cartoons are somehow better or worse for including guns in its fictional gags. Without the presence of a harmful message that could somehow turn into motivation for something dangerous, there's not really a reason to get fired up about this story. So, why is everyone so upset?
The Art of Social Learning on Social Media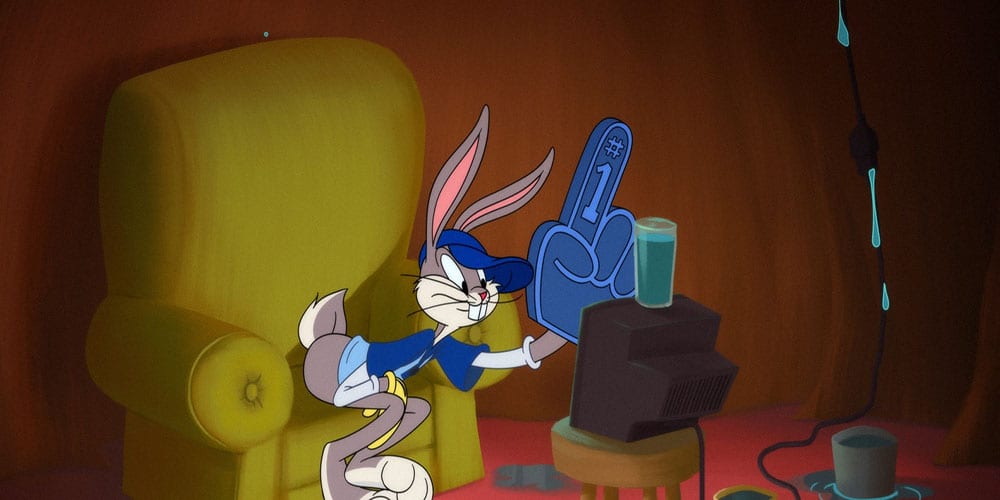 Image Credit: Warner Bros.
One thing I have a bad habit of doing is heading to Twitter or Reddit every time something happens. I don't go to read discourse or develop an opinion. In fact, I usually find my opinion influenced by what others are saying about it. How backward is that? Let's put it this way: who was really offended by Elmer Fudd or Yosemite Sam not having guns? Nobody, except maybe a fringe amount of gun activists who look for any reason to feel infringed upon. The rest of us took the story about people reacting to the Looney Tunes gun controversy and began choosing sides. This is how these things become political. The choice to not include guns may subconsciously come as a decision to not feature a weapon used in mass killings in America. By no means, however, is there a message of nonviolence. So, what's up, Doc?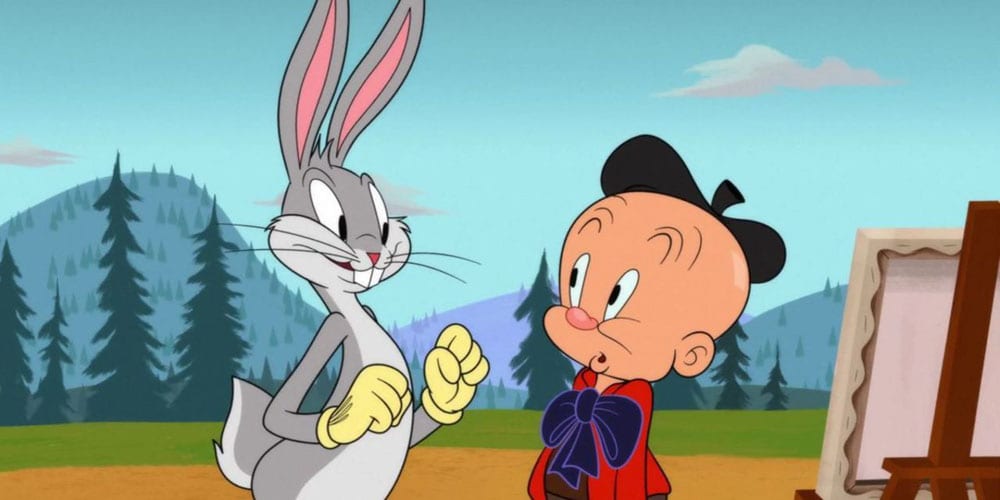 Image Credit: Warner Bros.
Honestly, it's a case of the internet running wild without supervision. Isn't that why we love social media? Something that doesn't matter at all becomes a headline. It's how the news works, for better or for worse. It's just funny seeing the decision used as a political artifact for one opinion or the other. No matter your thought on guns or gun control, Looney Tunes isn't the place to host that discussion. It's about as effective as Wile E. Coyote trying to catch the Road Runner. After a while, you think he'd catch on to his efforts leading him nowhere. And yet, he keeps on chasing.
Thanks for reading Comic Years for all things TV, comics, and pop culture!
Featured Image Credit: Warner Bros.
Taylor is the Gaming Editor of Comic Years and a lifelong fan of video games. He holds two degrees in Political Communication and wrote a Master's Thesis on resistance movements, race, and the exploitation of college athletes. His wife and two Toy Australian Sheppards keep him sane.
Leave a comment