Succession Season 4 Release Schedule Learn About the Series Premiere
Succession season 4 release schedule in HBO Max is already out. This will be the last season of this production and will surely be full of suspense, betrayal and business conflicts. We will also see the end of this whole story, which will answer the million-dollar question: who will be Logan Roy's successor?
Season 4 begins with a pretty sharp turning point. First, we have Logan Roy, played by Brian Cox, who left his children aside for good. He will sell his company Waystar to a group in the technology sector that Matsson leads. We will also see how he cuts his relationship with other characters like Roman, Shiv and Rendall.
Succession Season 4 Release Schedule
Image: HBO
The fourth season will conclude all the conflict, and we will know who will be the successor of Logan Roy. The first episode will be released on March 26, 2023, at 9 p.m. ET/PT, and we will observe how the businessman seeks to separate himself from his own children because of their negative attitudes.
This first episode will be on HBO and HBO Max and premiere this Sunday. The rest will be on the platform one at a time, with each new episode released weekly. The Succession season 4 release schedule will be on the streaming platform every Sunday at 9 p.m. ET/PT. The schedule will be as follows:
Release Schedule
Chapter 1: Sunday, March 26 ("The Munsters")

Chapter 2: Sunday, April 2 ("The Rehearsal")

Chapter 3: Sunday, April 9 ("Connor's Wedding")

Chapter 4: Sunday, April 16

Chapter 5: Sunday, April 23

Chapter 6: Sunday, April 30

Chapter 7: Sunday, May 7

Chapter 8: Sunday, May 14 (Series Finale)
Chapter 8 of the fourth season will not only be the last episode of Successon, but it also marks the end of the whole series. This was confirmed by showrunner Esse Armstrong, who said that he and the other editors decided to end everything. HBO was not happy with this decision, considering that they wanted more. Armstrong commented on their decision as follows:
"We played out various scenarios: We could do a couple of short seasons, or two more seasons. Or we could go on for ages and turn the show into something rather different, and be a more rangy, freewheeling kind of fun show, where there would be good weeks and bad weeks".
He later added "Or we could do something a bit more muscular and complete and go out sort of strong. And that was definitely always my preference.
He concluded: "It's been a difficult decision, because the collaborations – with the cast, with my fellow-writers, with Nick Britell and Mark Mylod and the other directors – they've just been so good, And I feel like I've done the best work I can do, working with them. And HBO has been generous and would probably have done more seasons, and they've been nice about saying, it's your decision. That's nice, but it's also a responsibility in the end. It feels quite perverse to stop doing it."
Further Logan Roy Last Adventures Details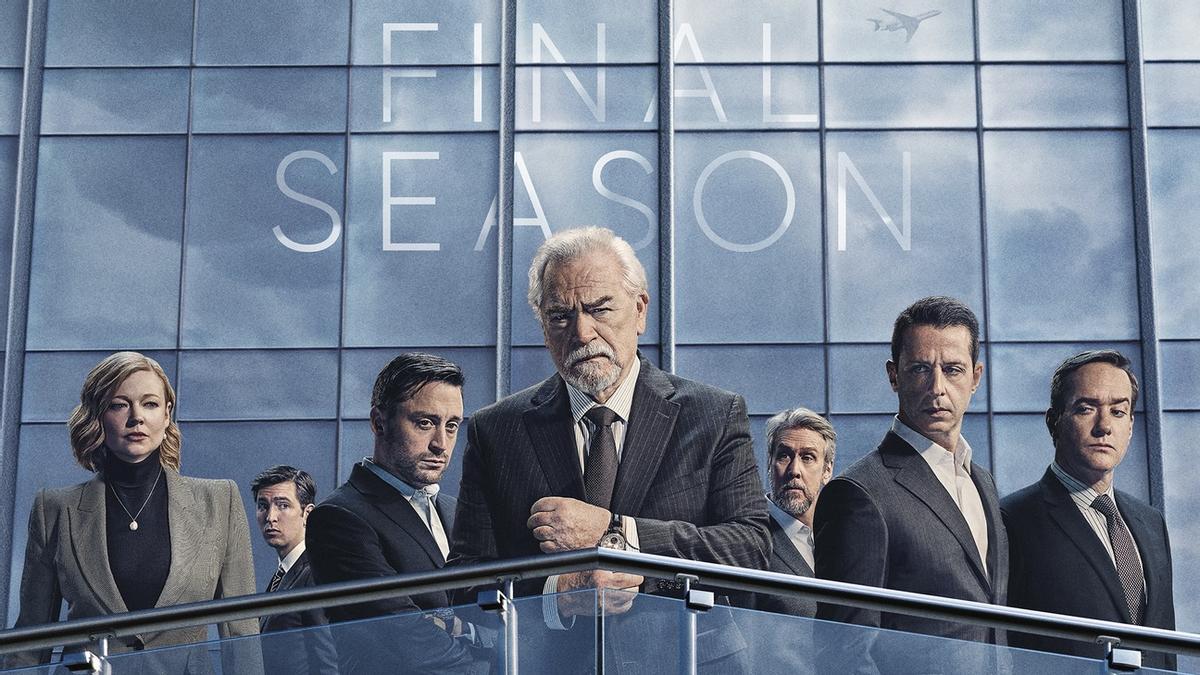 As mentioned before, Succession season 4 release schedule starts on March 26 and ends on May 14, 2023. As for the plot, it will end the conflict of Logan Roy's family and show who will be his successor, if there is one. 
The cast of this Succession season 4 consists of: Brian Cox as Logan Roy, Kieran Culkin as Roman Roy, Jeremy Strong as Kendall Roy, Sarah Snook as Shiv Roy. We will also have Fisher Stevens as Hugo Baker, Dagmara Domińczyk as Karolina Novotney, Justine Lupe as Willa Ferreya, Nicholas Braun as Greg Hirsch, J. Smith-Cameron as Gerri Kellman, Alan Ruck as Connor Roy, Matthew Macfadyen as Tom Wambsgans, Peter Friedman as Frank Vernon and David Rasche as Karl Müller.
Featured Image Via HBO 
Leave a comment