Stranger Things Day 2021 Brings Us to California With New Teasers and More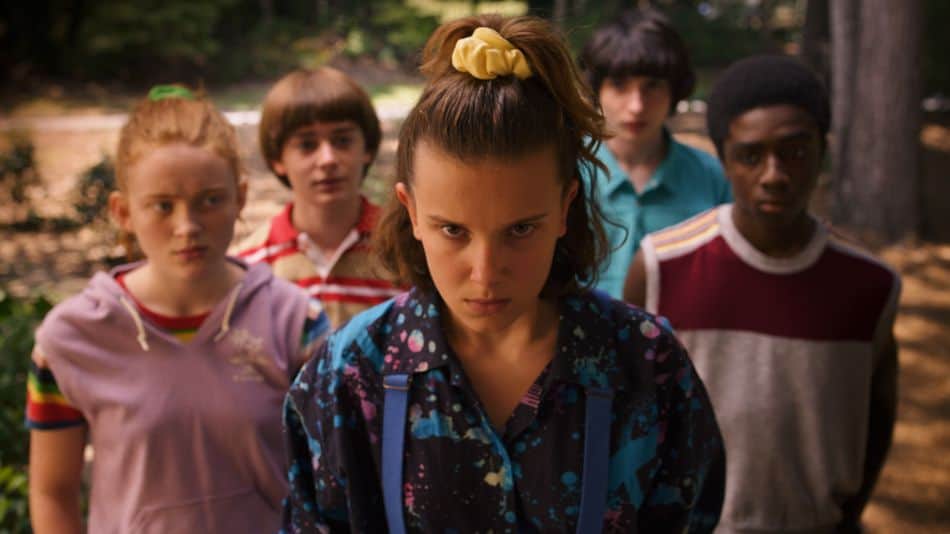 The pandemic has given us more time to do the things we love, like re-watching Stranger Things over and over again. After what seems like a decade of waiting, the upcoming fourth season is finally getting close. But today, we celebrate the beginning. To celebrate Stranger Things Day 2021, the series creators have given us a new trailer, episode titles, and something that is almost a release date. Let's take a look at this year's goodies!
Why Are We Celebrating Stranger Things Day 2021?
Stranger Things initially premiered on Netflix on July 15th, 2016. It quickly rose to the top of everyone's must-watch list and has stayed there ever since. To celebrate, the showrunners have designated November 6th as "Stranger Things Day." This began in 2018, but why wasn't it celebrated on the series premiere date? Well, November 6th marks a different kind of anniversary: The day that Will Byers disappeared in 1983.
The date is now used as a time for showrunners to announce new information, host watch parties, and celebrate the fandom with us. We're excited every year and hoped that 2021 would give us even more things to celebrate with the upcoming season upon us.
consider yourselves booked for tomorrow. #strangerthingsday pic.twitter.com/F0Im5r5Cr0

— Stranger Things (@Stranger_Things) November 5, 2021
A New Trailer To Look At For Hints
The biggest reveal of the day comes with the new teaser, Welcome to California. It starts off sweetly, with Eleven writing a letter to her long-distance boyfriend, Mike. She has almost finished adjusting to life in a new city, despite the difficulty in making friends. Also living life in the new sunny local is Will, who continues to work on his art. And there's Jonathan, who might have formed a smoky habit.
While the trailer starts off making us reminisce about youthful romance or the woes of grade school, it ends in a whirlwind of action. There are guns, helicopters, chase scenes, explosions, and more. We don't see anything taking place in Russia, which is what we used to anticipate for the season, but that's all the more reason to keep theorizing.
Title Teases Are Here, Too
In addition to the teaser, Stranger Things Day 2021 also brings us the title tease. The reveal of each episode's title has become a trend for the showrunners, and this year we get to learn all nine of them.
The new episodes are named The Hellfire Club, Vecna's Curse, The Monster and the Superhero, Dear Billy, The Nina Project, The Dive, The Massacre at Hawkins Lab, Papa, and The Piggyback. They will take place in the spring of 1986, but we won't be getting them until the summer of 2022.
Other Treats From The Yearly Celebration
Not everything is about the new season. While we can't wait for more, the holiday also gives us an opportunity to reflect on the past. This includes where it all began. An official map to Hawkins by Kyle Lambert was revealed by Netflix.
welcome to the world of stranger things.
where r u going first??? #strangerthingsday pic.twitter.com/WMS0QxJAnj

— Stranger Things (@Stranger_Things) November 6, 2021
Another fun addition to the day includes the opening of an official Stranger Things Store in Los Angeles and New York City. The limited-time shop has merch, activities, and designs that will make you feel like you've stepped inside of the show.
You can head over to the official Netflix summary page to see all of the details about Stranger Things Day 2021, including some social media campaigns and actor videos.
We celebrate Stranger Things Day 2021 in November, but soon enough we'll be celebrating a new season.
Readers, let us know your favorite reveal about the event. Are you bummed about having to wait at least another six months for the new season? Or are you planning more rewatches before then? However, you feel, we want to know.
Featured image via Netflix.
Meghan Hale is the kind of movie lover that has a "must watch" that is a mile long... and growing. When she isn't talking about the latest film and television news she is writing one of her many in-process novels, screaming film trivia at anybody who will listen, and working as a mental health care professional. Follow her on Twitter @meghanrhale for some fun theories and live reactions to all things entertainment.
Leave a comment