Star Wars Visions Season 2 Officially Announced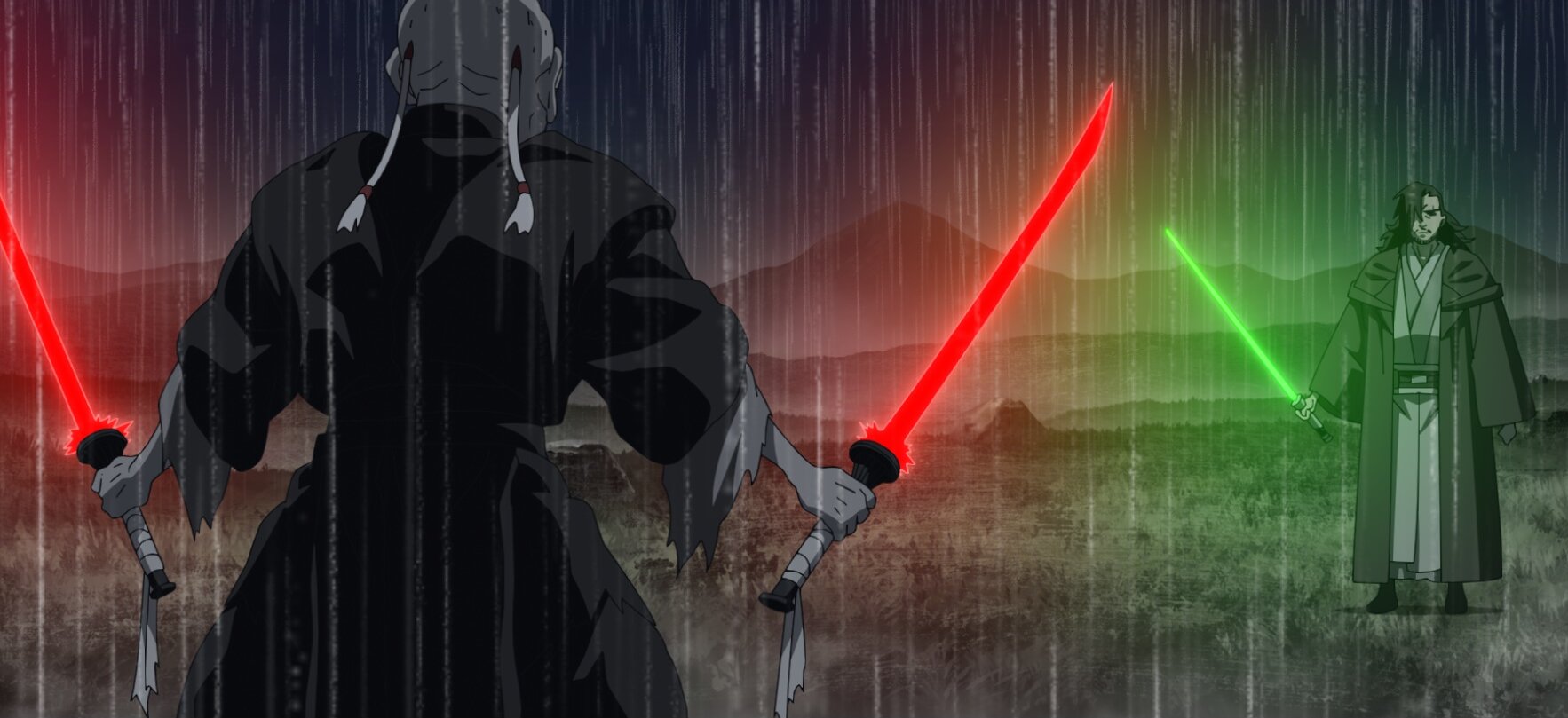 As it turns out, the team at Disney and Lucasfilm will resurrect Star Wars Visions. Star Wars fans, rejoice! This is the season renewal you've been waiting for! After speculations of a second season of the anime surfaced, Star Wars Celebration revealed the project received the official green light for season two.
For those who are unfamiliar with Star Wars Visions, it debuted last fall and is the franchise's first anime endeavor. Season one is available only on Disney+ and consists of nine short films focusing on various aspects of the Star Wars universe. Star Wars Visions explored all kinds of storylines, from the Sith to the destroyed Jedi Order and cantinas, and fans met season one. It left an impression on people after the first look showed an anime aesthetic.
Rumors Circulated About A Second Season of Star Wars Visions
Source: Decider
Following rumors that the second installment comes out in 2022, the announcement of the official release date for Star Wars Visions occurred. Volume 1 debuted on Disney+ in the fall of 2022, blending anime with Star Wars in nine distinct episodes created. Seven different Japanese studios animated the episodes. As you can expect, fans are excited to see how this anime anthology approaches Star Wars in a new season. This renewal is only one of several announcements made at Star Wars Celebration this week. The franchise has been busy, from the early release of Obi-Wan Kenobi to the order of Star Wars: Tales of the Jedi, and Star Wars Visions season two will add to the load.
Each narrative not only had its unique animation style, but it also lived independently of the main Star Wars canon. Executive producer James Waugh stated in an August 2021 interview that there were no plans to merge Visions into the greater Star Wars timeline at the moment. "That's correct — every element of Star Wars inspires future Star Wars storytellers in some way," Waugh explained. "So are there plans to integrate Visions into the timeline saga storytelling? Not currently, but I have no doubt that we will see things that were in Visions become part of the fabric of Star Wars over the next decades."
The Series Is A Game Changer
Star 
Wars: 
Visions 
was 
one 
of 
the 
most 
innovative 
initiatives 
to 
come 
out 
of 
the 
brand 
in 
recent 
years, 
with 
some 
of 
the 
world's 
most 
recognized 
anime 
companies 
creating 
all-new 
storylines 
in 
the 
franchise. 
Many 
fans 
enjoyed 
these 
unique 
interpretations 
of 
the 
Star 
Wars 
universe, 
and they now know
that 
there 
will 
be 
more. 
Visions
Volume 
2 
will 
be 
available 
on 
Disney+ 
in 
Spring 
2023, 
according 
to 
Disney.
The 
series' 
second 
book 
was 
announced 
at 
the 
"A 
Look 
Back 
at 
Star 
Wars: 
Visions" 
panel 
at 
Star 
Wars 
Celebration 
in 
Anaheim, 
California, 
and 
confirmed 
in 
a 
tweet 
from 
the 
official 
Star 
Wars 
Twitter 
page.
Reviews For Star Wars Visions Generally Stayed Positive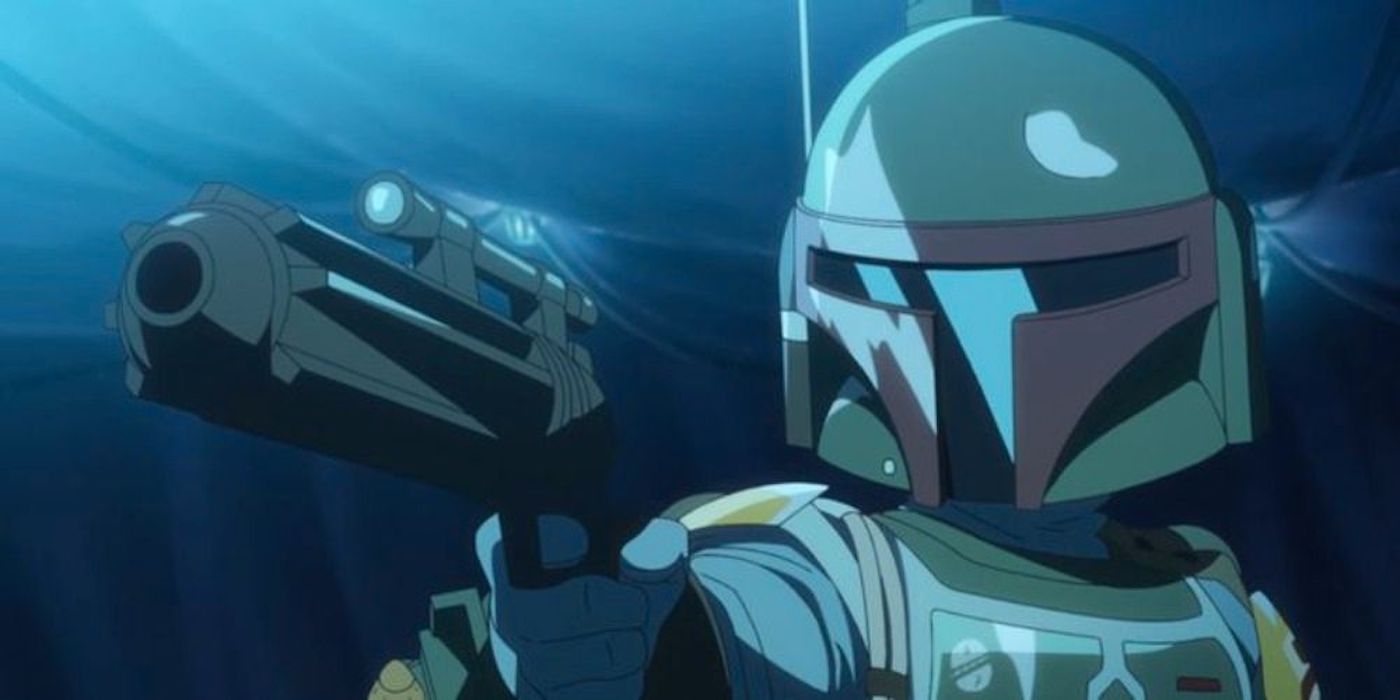 Source: Collider
Visions
garnered generally positive reviews
from both critics and fans. The prospect of a second installment, according to Waugh, happened due to the response to Volume 1. "I think we'd love to do more Star Wars Visions, but we'll have to analyze the reception and what the fandom wants." Waugh remarked about the potential of releasing more Visions shorts in 2021. " and I are obviously quite prejudiced; we love these shorts and think this is such an excellent framing for Star Wars."
Unlike the first season, season 2 possesses only one episode from a Japanese studio. And each episode comes from a studio of a different nation. We can't wait to see what the separate studios working on the second season will come up with. Whatever it is, I'm sure it's bound to be as good as the first season in visuals, at least.
What do you think of Lucasfilm green-lighting a second season of Visions? Did you like the first season? If so, what episodes were your favorites? Be sure to let us know in the comments below.
Leave a comment