Star Wars Skeleton Crew New Set Footage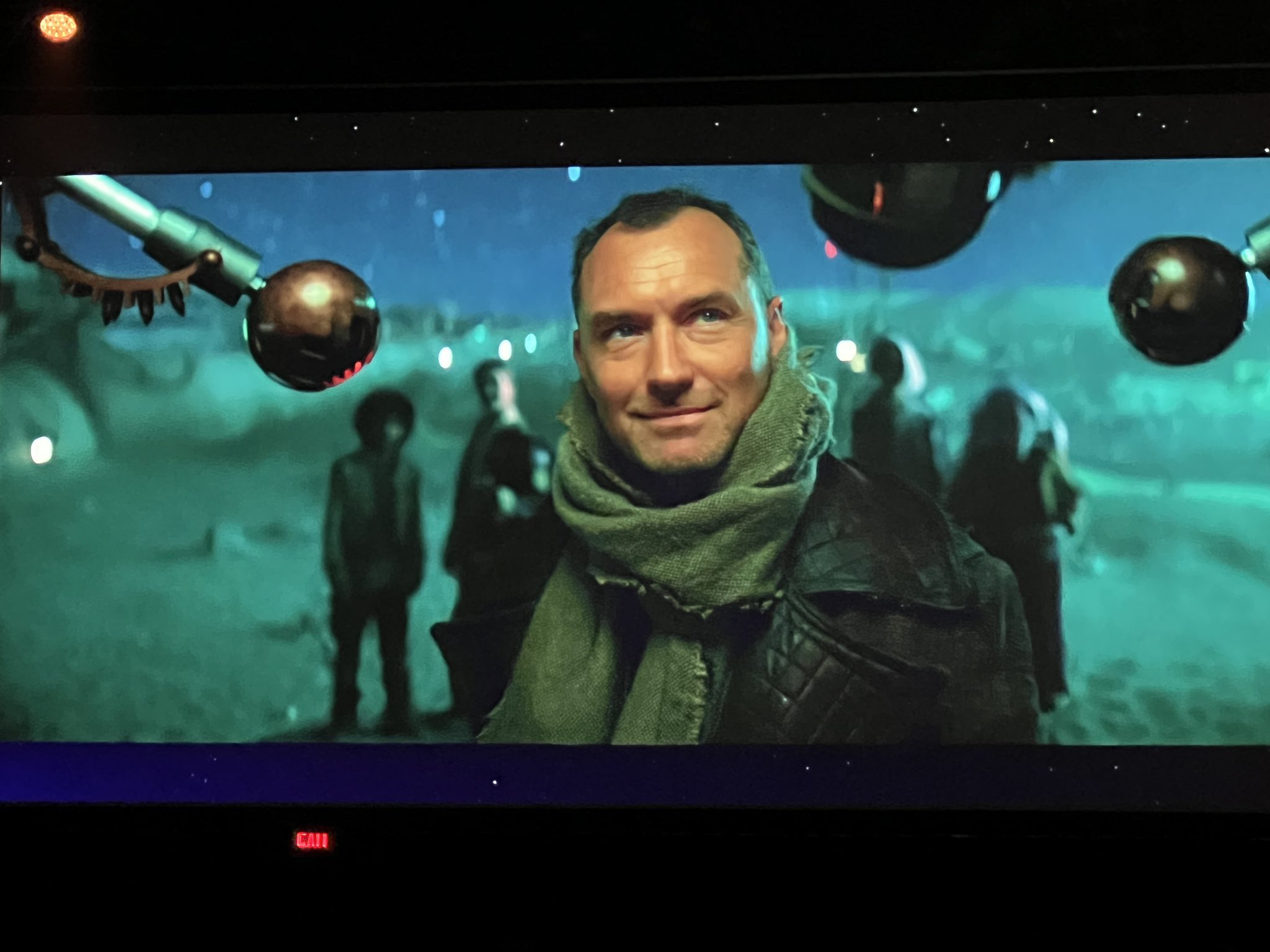 Disney might not be releasing Star Wars: Skeleton Crew for at least another year, but we've got some exciting behind-the-scenes footage. Currently, they're filming what is sure to be an interesting addition to the Star Wars universe. The cast and crew are filming some scenes at California State University in Dominguez Hills. Some eager fans visited the set and managed to capture some photos. 
In these photos, we can clearly see what looks to be an action sequence with speeder bikes. We're not entirely sure about what's going on in the sequence. But, some fans speculate that the person riding the speaker is a stunt double. Apparently, this is the student double for actor Ravi Cabot-Conyers. He's playing an unknown character in a key role in the show. During the scene, we can see the stuntman try to turn their bike suddenly, and it appears as though they're avoiding something. However, this turn is unsuccessful, and the actor flies off the bike. It looks like pretty exciting stuff!
Unfortunately, we still know very little about Star Wars: Skeleton Crew, apart from some information about the cast and crew. Jon Watts will direct the series, while Christopher Ford will be one of the writers. Additionally, Jon Favreau will be a producer. In terms of actors, we know that Ravi Cabot-Conyers will star alongside Kyriana Kratter in unknown roles. When Disney first announced the show in May, they also revealed that Jude Law will be one of the main characters. 
Star Wars: Skeleton Crew Cast
Originally, the show's name was called Grammar Rodeo, which was a working title. However, at the Star Wars Celebration in May, Disney gave the show an official title – Star Wars: Skeleton Crew. Additionally, with the plot, Disney has revealed that it will be a "coming of age" story. They note how it will be similar to classic Amblin films from the 1980s, and it'll occur during the post-Empire timeline of The Mandalorian. 
In the show, the main characters will be a bunch of children who are trying to get back home. All of this occurs against the backdrop of the Galactic Empire's destruction in Return of the Jedi. Apparently, Cabot-Conyers and Kratter will play some of the children in Star Wars: Skeleton Crew, but Disney hasn't confirmed this yet.
Apart from the information above, we're still pretty unsure about much else in the show. Like with most of their shows, Disney has kept things pretty secret about the show. They haven't even revealed many official images. The only thing we have seen about Star Wars: Skeleton Crew is Jude Law's costume, which Disney showed off during the D23 Fan Expo. At this reveal, Watts also said he initially pitched the show to Favreau when they were working on the Spider-Man films together.
John Favreau Star Wars Show
Image: Lucasfilm/Disney
This isn't Favreau's first experience of live-action shows from the Star Wars franchise. Initially, Favreau helped to create The Mandalorian with Dave Feloni but has said he's wanted to work with Watts for a while. When Watts first proposed the idea for Star Wars: Skeleton Crew, he said he had "a full formed idea for what we would want to do." 
In addition, according to some rumours, Disney has set the budget for Star Wars: Skeleton Crew at $136 million. This is way over the budget for The Mandalorian, which got a budget of $100 million for the first season. Currently, there's no word on a release date for the series. However, it's rumoured that Disney will drop the show exclusively on their platform at some point in 2023. 
Hi! I'm Arvyn, and I'm an English teacher from the UK. I've been teaching English online for over 4 years to students from all across the world and all ages. Outside of work, I'm a huge fan of reading, video games, and playing with my adorable kitties. See ya!
Leave a comment