Star Wars Series Andor Diego Luna Rejected Initial Plans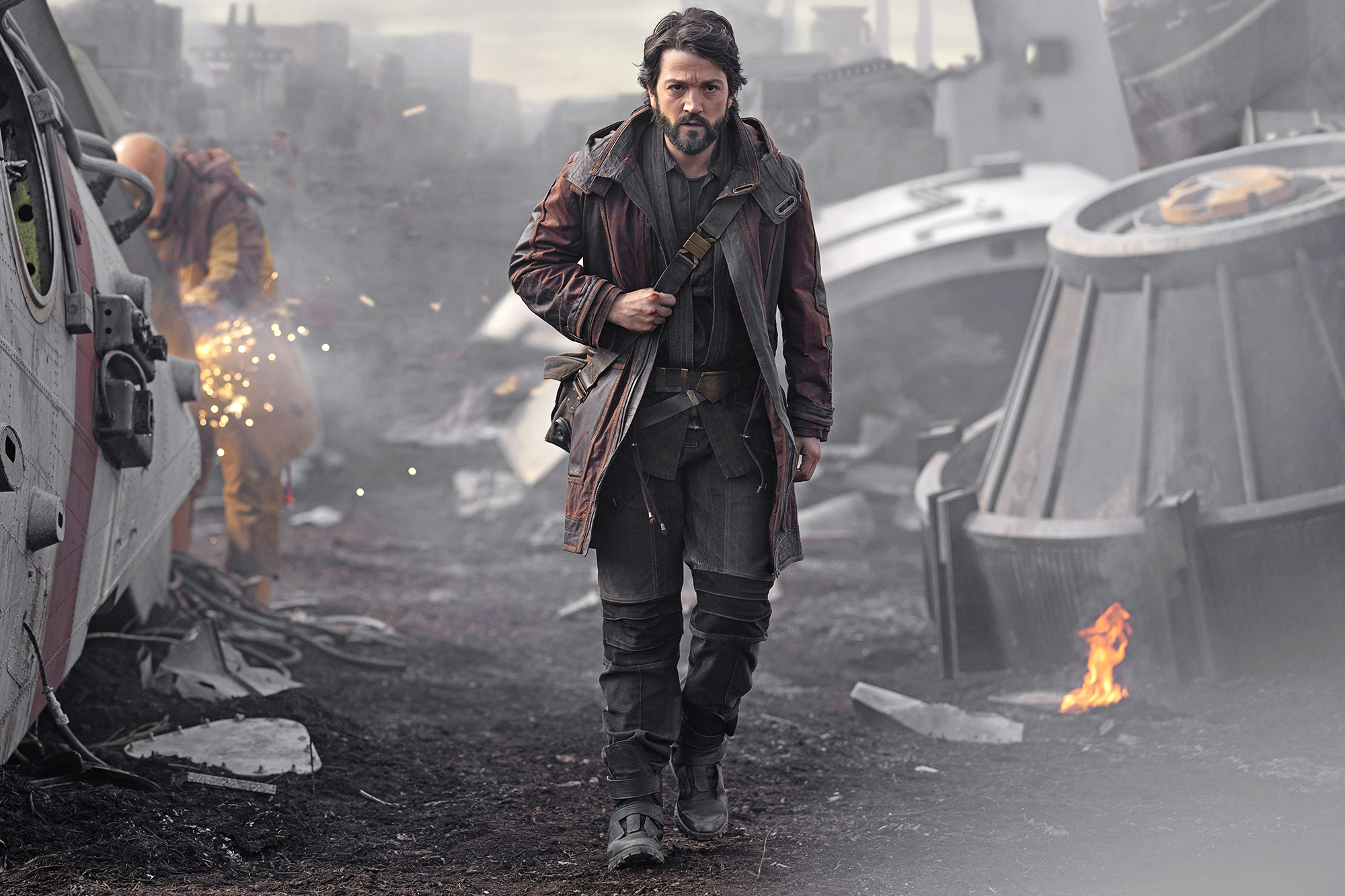 It seems that the big thing for Disney, and the Star Wars franchise, are prequels. Previously, many individuals shunned the idea of prequels since the original prequel series got middling reception. However, in recent years, fans have looked much more favourably at the prequel film series. So, it is no surprise that Disney has been churning out plenty of more prequel TV series. Disney gave us Obi-Wan Kenobi, a prequel to A New Hope, set just after Revenge of the Sith. This prequel gave us a look at how Kenobi coped with the loss of his padawan and the Empire's rise. Now, we've got Andor, a prequel to Rogue One, which was a prequel to A New Hope! For Star Wars Andor series actor Diego Luna is playing Cassian Andor once again.
Similarly to Obi-Wan Kenobi, fans already know Star Wars Andor final fate. However, Andor will show us what led Andor to join the Rebellion. Like everyone's favourite rogue, Han Solo, Andor originally worked as a criminal before defecting to the Rebellion. In Andor Diego Luna will show us what led to this change of heart. However, Luna initially rejected a few of the show's original plans.
In an interview with Denise Gough, Luna's co-star in Star Wars Andor, Gough revealed that the show was originally going to have five seasons. However, Luna put a stop to that:
"We sort of signed up for five years. We thought they were gonna be five seasons of this and then thankfully Diego was like, 'I'll die if I do five seasons.' So they condensed it into this amazing– I don't know how he's done it, but he has condensed… Tony Gilroy has managed to do one more season and you're gonna have told the whole story."
How long will Star Wars Series Andor be?
Image: Lucasfilm/Disney
In all honesty, it's a good idea that for Andor Diego Luna said they could only do two seasons. Creating five seasons of the show would certainly drag out some of the storylines. By doing two seasons, it forces the writers to be concise and stops the show from being longer than it needs to be. However, despite two seasons, the show will cover five years of Andor's life.
Tony Gilroy, the showrunner for the series, added some extra information. He expressed that, even though it's only two seasons, it feels nice to know that each series is just 12 episodes:
"There's a new dial on everybody's console, which is, 'How long should my story be? Is it three episodes? Is it seven? Is it twelve? Is it– what is it?' You gotta pick the right number. It's really fantastic to be able to stretch out to have just have a Dickensian amount of characters that interact and tell a massive story. You don't wanna waste time, you wanna keep… your compression skills but… it's very liberating."
Clearly, it's a good idea that, for Star Wars Andor series, actor Diego Lunaput his foot down because the writers can't "waste time" with the storyline. In addition, another one of Luna's co-stars, Kyle Soller, also spoke about the show:
"Tony kind of fleshed out what was gonna happen potentially for the rest of the season, but he hadn't written it yet. And he… when he was talking about Syril, he was like, 'At this point, is he a good guy? Is he a bad guy? I don't know. Is he gonna end up like this? Is he gonna end up like that? I don't know.' And I was like, 'Okay man.' I'm like, well, I'll just take that as a starting point…"
Andor Diego Luna Cast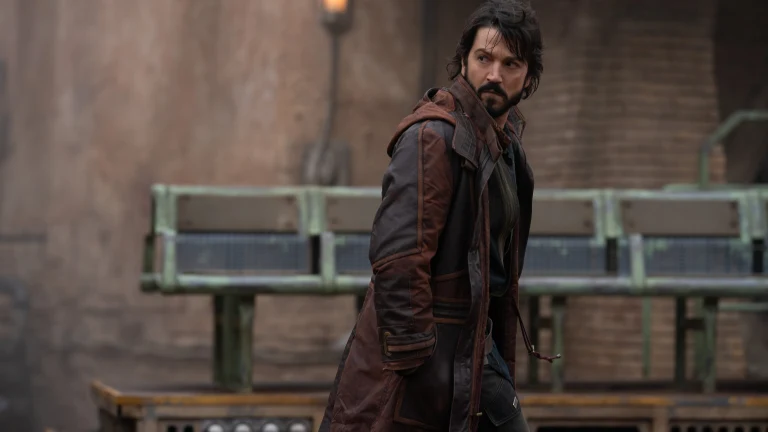 Image: Lucasfilm/Disney
Gough also spoke about the character in the show, mentioning how they have a "grey area" and the positives of this:
"But that makes total sense to give you that note before it even starts. So even within creating a character, you're like, 'I'm not sure.' But it was like, he needed me to commit to, 'Don't try and make this girl sweet and nice underneath it all.' He just wanted me to go hell for leather."
It's unclear if for Star Wars Andor series, actor Diego Luna's character will be in a grey area, as he is a criminal! However, we know he later becomes a good guy, as he works with the Rebellion to fight the Empire.
The Star Wars Andor series is just a bunch of expanded material coming to the Star Wars universe. Disney recently released a trailer for the third season of The Mandalorian and the anthology series Tales of the Jedi. There's also The Acolyte, debuting sometime in 2023. It's a universe filled with Star Wars content!
You can catch the first three episodes of Andor from September 21st, exclusively on Disney+.
Are you excited for Andor Diego Luna and other characters? What would you like to see in the show? Let us know your thoughts below.
Hi! I'm Arvyn, and I'm an English teacher from the UK. I've been teaching English online for over 4 years to students from all across the world and all ages. Outside of work, I'm a huge fan of reading, video games, and playing with my adorable kitties. See ya!
Leave a comment