Star Trek: Discovery Is Introducing Non-Binary And Transgender Characters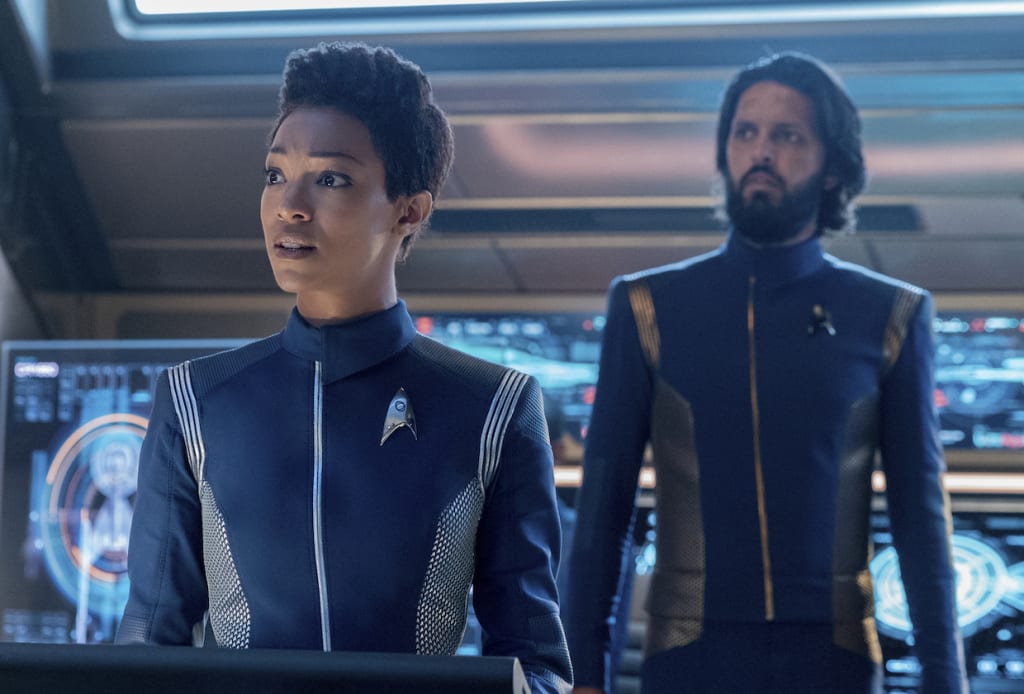 We live in a very diverse world. Unfortunately, the representation of different identities in the media hasn't always been the greatest. The film and television industry has come under fire plenty of times over the past few years for being so resistant to casting more diverse actors and only telling stories about specific populations. So, whenever we get news of a big title telling an often unheard tale, it's a cause for celebration! Thankfully, we have something new to celebrate. And that's because Star Trek: Discovery will introduce a non-binary and transgender character to the franchise.
Star Trek: Discovery To Introduce Transgender and Non-Binary Characters
Star Trek: Discovery is the CBS Network All Access series within the Star Trek franchise and has been airing since 2017. The third season is slated to begin airing on October 15th, running until January 7th, 2021. This new season will introduce a transgender character. Additionally, it will include a non-binary character!
Startrek.com recently released brief profiles about the upcoming new characters. Adira, to be played by Blu del Barrio, is a non-binary individual who finds "a new home" on the U.S.S. Discovery, and will apparently fit in well, especially with Lt. Commander Paul Stamets and Dr. Hugh Culber.
Gray (Ian Alexander), a transgender man,  has big dreams of becoming a Trill host. Without revealing too much, the news from Star Trek adds that he will find his life taking an "unexpected turn". I guess we can only begin to start making predictions about Gray's backstory and plotlines!
The series creators are Bryan Fuller and Alex Kurtzman. Kurtzman is responsible for writing the 2009 Star Trek and its sequel, Star Trek Into Darkness. Fuller is an exciting player in the television industry. He has often been recognized for his desire to push the envelope, try new things, and be fearless in telling the stories he wants to tell. His work on Hannibal and American Gods is filled with artistic representations of just about any character imaginable.
Image via CBS Interactive
Why Gender Representation on Star Trek Matters
It's not uncommon to see fans and the general public question the decision to include non-straight, non-cisgender characters. Others ask why we make such a big deal out of these inclusions. Though it may not seem like a big deal to some, it can mean the world to others. Visibility is important. Young fans who see somebody that has a similar identity to them will have a character to identify with and to even look up to. Isn't that one of the most extraordinary things that we can aspire to have a show do for somebody?
Michelle Paradise, an executive producer and co-showrunner for Star Trek: Discovery explains that the franchise as a whole has always wanted to give "visibility to underrepresented communities," adding that it shows "people that a future without division" is "entirely within our reach."
We're thrilled to hear that Star Trek: Discovery is adding a transgender character and a non-binary character to the show. In fact, we hope that this inclusion continues in the industry and that eventually, we get to a point where gender diversity is the norm in all types of media!
Featured image via CBS All Access.
Meghan Hale is the kind of movie lover that has a "must watch" that is a mile long... and growing. When she isn't talking about the latest film and television news she is writing one of her many in-process novels, screaming film trivia at anybody who will listen, and working as a mental health care professional. Follow her on Twitter @meghanrhale for some fun theories and live reactions to all things entertainment.
Leave a comment