Squid Game Season 2 Could Be Wild If Star Lee Jung-jae Gets His Way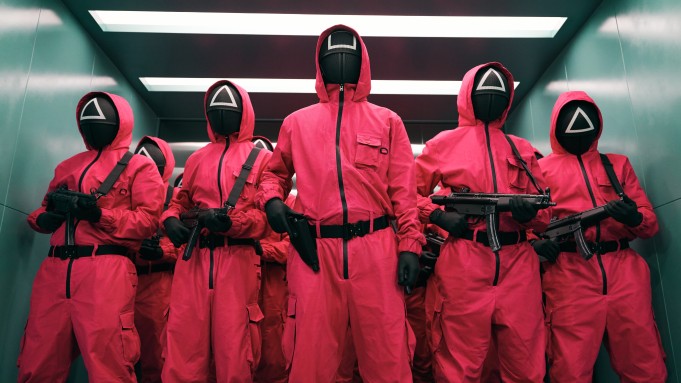 Squid Game continues to dominate at the awards season, although that isn't the only show-related news to come out from the ceremony. Fans of the show have awaited news of Squid Game season 2 since the show debuted. Now that official confirmation of the season has been made, star Lee Jung-jae has some ideas for what could happen. While nothing has been confirmed, the actor did share his ideas for the plot during his appearance at the Screen Actors Guild award ceremony.
Having picked up a win for Best Actor, Jung-jae shared a few wild ideas for the upcoming season. If he gets his way, fans of the show could be in for a welcome surprise. As fan-pleasing as it may be, however, fans will have to wait until season two comes out to see what happens.
Squid Game Wins Big at the Screen Actors Guild Awards
Nominated as Best Actor, Lee Jung-jae appeared at the Screen Actors Guild award ceremony, with Squid Game receiving several nominations. Following his win, he expressed excitement at receiving the award. The actor was a surprise win, despite the show's popularity. Jung-jae was up against several other actors, with pundits predicting that Succession would sweep the ceremony.
Talk soon turned to Squid Game season 2, which was recently confirmed by Netflix. While details have yet to be confirmed, the actor did share his thoughts on potential plot points. The most notable of these focuses on bringing fan-favorite characters back to the show. The idea received support from several of the actor's co-stars, although it hasn't been supported by everyone.
Lee Jung-jae's Ideas for Season 2
Speaking on the red carpet, Jung-jae was asked about Squid Game season 2. While there, he shared a wild idea about what could happen.
"My idea is that maybe the masked men took all of and made sure that they came back to life."
You can see his thoughts about the season at the 6.22 mark in the video above. While the idea could be implausible, it's something that many fans would love to see. During his appearance on the red carpet, Lee Jung-jae was joined by his season one co-stars Kim Joo-ryeong and Anupam Tripathi.
When he shared his Squid Game season 2 idea, the actors – who played Mi-nyeo and Ali, respectively – applauded. Both characters were killed off during the show's first season.
One person who didn't express interest in the idea, however, was HoYeon Jung. The actor, who took home a SAG award for her role as Sae-byeok, saw her character killed off in the show. Should the idea make it into the show, fans could see her return.
The actor had previously expressed her contentment with the character being killed off, telling Vanity Fair that she's "quite happy" the character died. Many fans of the show may disagree with her. You can check out the actor's full interview with Vanity Fair above. Lee Jung-jae's idea for Squid Game season 2 could prove to be an attractive one among fans of the show. Whether or not it comes to fruition remains to be seen.
No release date yet for season 2, but you can (re)-watch Squid Game on Netflix.
What do you think? Do you think they should bring back all the characters lost in the first season of Squid Game for season 2? Tell us in the comments below.
A passionate gamer and dedicated writer, Luke Luby has been covering video games and pop culture for multiple years.
Leave a comment