Spider-Man Silk Show News Coming Soon
We've known for a while that another spin-off show in the Marvel Universe is coming. Last year, Marvel announced that the Spider-Man Silk TV series was in the works, with filming beginning in the summer. However, that's all we knew about the series – until now. The producers for the show, Christopher Miller and Phil Lord, have promised that news about the show is coming very soon.
Spider-Man Silk TV Series News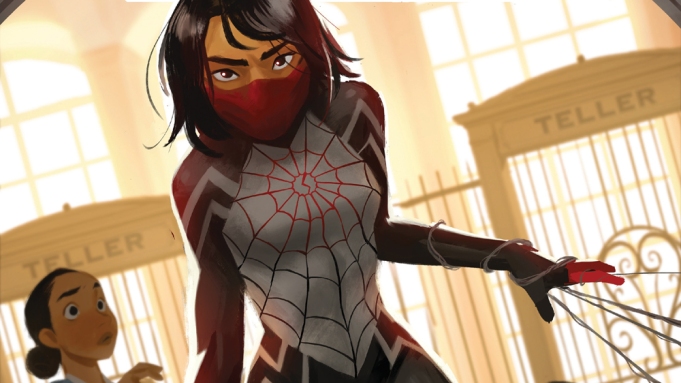 Image: Marvel
Previously, Miller and Lord worked together for a big-screen entry in the series: Spider-Man: Into the Spider-Verse. This film went down a treat with fans. This is particularly because of how the film explored what it truly means to be Spider-Man. Knowing that these producers are collaborating again for the Spider-Man Silk TV series means we can expect something good.
The pair spoke on a podcast for Deadline and talked about their time making Into the Spider-Verse. The interviewers asked the pair about what was happening with the Spider-Man Silk TV series. Lord had this to say:
"We're developing all that stuff with great care, and there's a really exciting start for Silk. It's coming along. There'll be news someday soon."
On top of this, Miller clarified that the Spider-Man Silk TV series would not be animated but live-action. As such, this makes the spin-off one of the first live-action Spider-Man shows since 1979. The first was Spidey Super Stories, which was a skit that was part of The Electric Company. The next entry, The Amazing Spider-Man, lasted only one season before CBS cancelled it. The final live-action series was a Japanese version that finished airing in 1979. Clearly, we've been overdue a live-action TV series for a while!
Silk TV Series Cast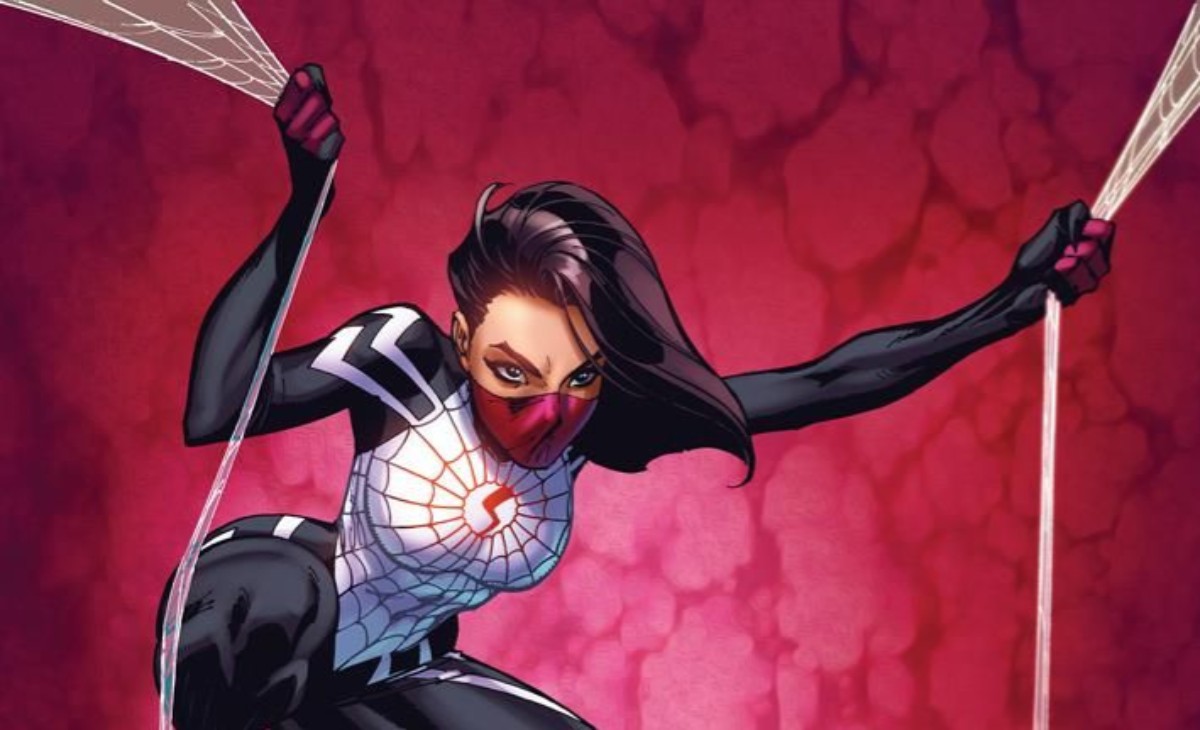 Image: Marvel
Unfortunately, Miller appears to have debunked the earlier rumours about the Spider-Man Silk TV series. He stated that they hadn't cast any actors yet or settled on a showrunner. Although this might appear to confirm that the show is a long way off yet, Miller may be lying. He might be keeping details under wraps until the official announcement, which is likely coming soon.
Previously, there were rumours that Adeline Rudolph from The Chilling Adventures of Sabrina had been cast as the titular character of the Spider-Man Silk TV series. It was also alleged that Sang Kyu Kim was going to be the showrunner, whilst Lauren Moon was going to write it. But it seems this is not true, either.
This latest entry in the Spider-Man universe is just part of a host of other Marvel shows that are coming. In 2020, Sony announced they wanted to create a bunch of live-action shows based on characters from the Marvel universe. The first of these was going to be Silk, although the pandemic put the brakes on this for now.
Another rumour claimed that Tom Spezialy, known for his work on Watchmen, was in talks to be a showrunner for the Spider-Man Silk TV series. Later, this changed to them becoming executive producers and a change in title – Hockey Queens. This suggested title refers to the lead character's favourite activity. However, it seems that all we have about the show now is rumours.
Who is Spider-Man Silk?
Image: Marvel
Marvel released the first Spider-Man Silk comic book in 2015. However, the character previously appeared for the first time in 2014, during The Amazing Spider-Man. In this first entry, she was known simply as Cindy Moon. It was not until a few issues later that she became "Silk".
Humberto Ramos and Dan Slott created this character to be similar to Spider-Man in a bunch of different ways. Namely, the radioactive bug that gave Peter Parker superpowers did the same thing to Cindy Moon. In this way, Silk works as a sort of sequel to "Spider-Woman," although some of her powers are slightly different Spider-Man. This includes her ability to craft organic webbing.
The Spider-Man Silk TV series will not be the only live-action portrayal of Cindy Moon. She is also set to appear in a Spider-Man spin-off film that deals with female characters in the series. She'll appear alongside the real Spider-Woman and Gwen Stacey.
Are you excited about the Spider-Man Silk TV series? What do you think it should focus on? Let us know your thoughts in the comments!
Hi! I'm Arvyn, and I'm an English teacher from the UK. I've been teaching English online for over 4 years to students from all across the world and all ages. Outside of work, I'm a huge fan of reading, video games, and playing with my adorable kitties. See ya!
Leave a comment