She-Hulk's Tatiana Maslany On Mark Ruffalo Playing MCU's Incredible Hulk For 10 Years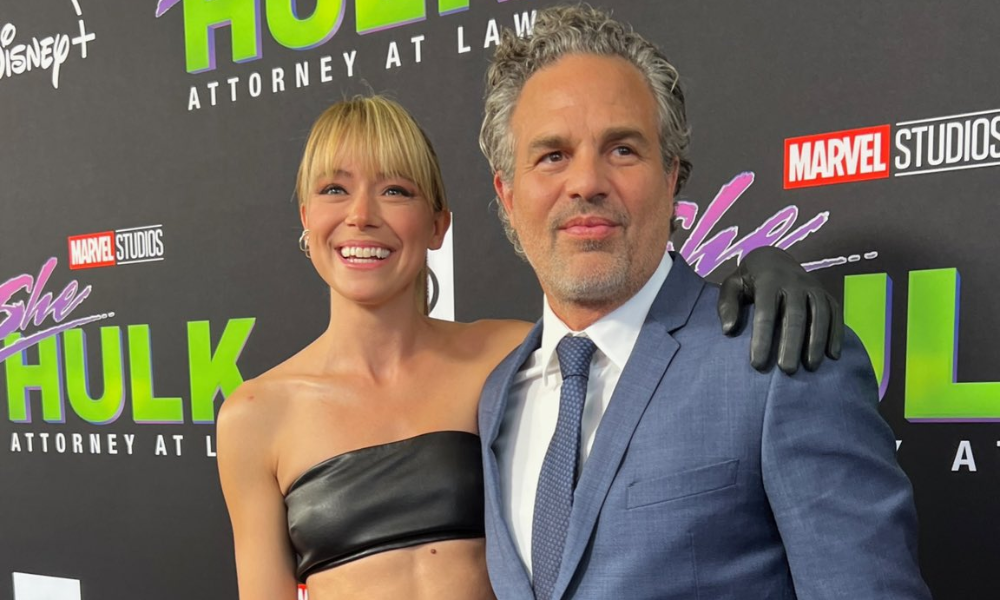 In an exclusive interview, Tatiana Maslany reveals what it was like acting alongside She-Hulk: Attorney at Law co-star Mark Ruffalo, who's been playing MCU's Incredible Hulk for ten years.
Within just a couple of hours, we'll finally see another formidable character in the MCU in the guise of Tatiana Maslany's Jennifer Walters, aka She-Hulk. Jennifer Walters is a defense attorney who works in a particular law division dedicated to superhumans. She's also the cousin of Mark Ruffalo's Bruce Banner. Following an accident, Banner was forced to transfuse his blood to Walters, infecting Walter's blood with his Hulk genes. The once normal defense attorney consequently transformed into She-Hulk, but Bruce Banner is by her side to help her harness her newfound powers.
She-Hulk star on Mark Ruffalo playing MCU's Incredible Hulk
In an exclusive interview with Screen Rant, Maslany talks about what it felt like working alongside Mark Ruffalo. For ten years, Mark Ruffalo has been MCU's Incredible Hulk. Ruffalo followed Edward Norton's short stint as the towering green superhero in 2008's Incredible Hulk. Mark Ruffalo started playing MCU's Incredible Hulk in The Avengers in 2012. Since then, he has reprised his role in many MCU films, and the latest was his mid-credit scene in Shang-Chi and the Legend of the Ten Rings.
Playing a single character for this long could be tiring for some, but it looks like Marke Ruffalo is far from calling it quits for playing MCU's Incredible Hulk. Maslany reveals how impressed she was with Ruffalo's enthusiasm in playing the iconic Avenger. Read what she said below:
I feel like what surprised me the most—but also didn't, just because I know he's such an incredible actor—was how much he comes to set with this sense of, "Everything is new." He just always seems to be exploring and experiencing it for the first time.

There's never this sense of like, "Yeah, yeah. I've been doing this for 10 years, and I'm phoning it in." He's absolutely present. He's always stretching that character, and he's always listening. And he really creates this sense on set with other actors, and with the crew and everybody, of total play and spontaneity. And you know we're both in mo-cap suits. And yet, we felt like we were just like two kids playing.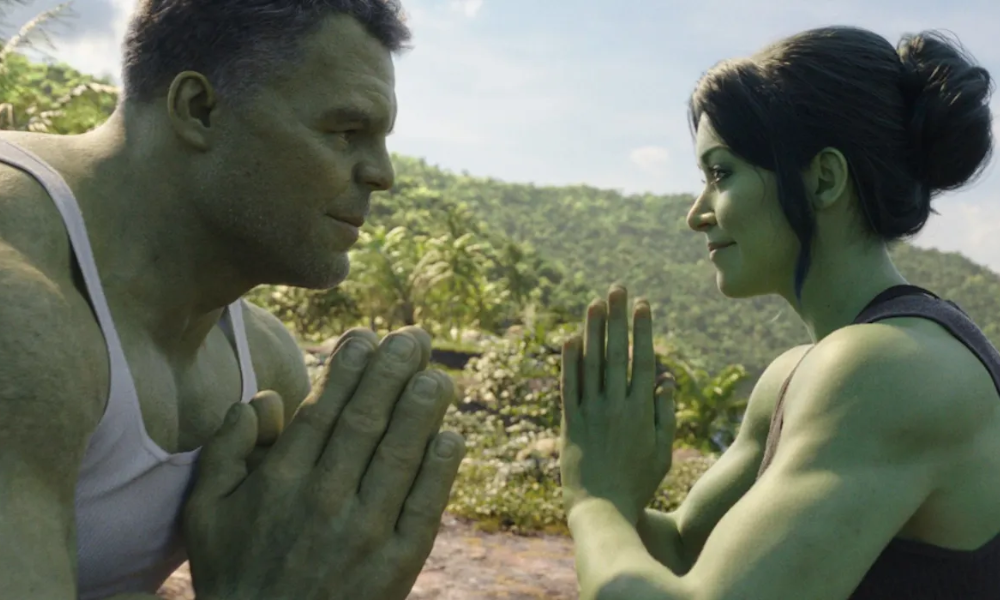 Marvel Entertainment
The future for Bruce Banner in MCU
Through the years, we've seen how MCU's Incredible Hulk developed and changed. We've seen Bruce Banner struggle to embrace his other side, which would always result in Hulk smashing through everything. But it was in Thor: Ragnarok that we've seen a more rational version of Hulk — something more like Bruce Banner. And now, we'll see him pass the baton of being the "strongest" Avenger to his cousin, She-Hulk.
Despite being in countless Marvel films since 2012, there has yet to be a standalone film for MCU's Incredible Hulk. However, rumors exist that a solo movie for Ruffalo as Hulk is slowly in the making, and She-Hulk: Attorney at Law will set us up for the most awaited solo film.
The rumored movie will take on the World War Hulk story arc in Marvel Comics. This arc highly involves The Illuminati, and this year they have debuted in Doctor Strange in Multiverse of Madness. While the happenings in the Doctor Strange sequel wiped out that version of the Illuminati, it would be easy for Marvel to harness the infinite multiverse for another Illuminati.
Aside from the Illuminati, other characters would appear in World War Hulk, including the Fantastic Four. At the recent San Diego Comic-Con, Kevin Feige revealed that another Fantastic Four reboot is in the making. The newest Fantastic Four movie will be part of Marvel's Phase 6 with Avengers: The Kang Dynasty and Avengers: Secret Wars.
With all these characters arriving in MCU, it's only a matter of time before we get to see a standalone movie for MCU's Incredible Hulk. Meanwhile, we see more of Mark Ruffalo as Mark Banner in She-Hulk: Attorney at Law this August 18.  
Paul is many things. He's a fan of anime, superheroes, and everything in between. He dedicates his downtime to annoying the heck out of his cats and dog.
Leave a comment