She-Hulk finale Could Have Been Even Crazier
How was the She-Hulk finale? The K.E.V.I.N. revelation in the She-Hulk: Attorney at Law series finale could have been much stranger. Tatiana Maslany plays Jennifer Walters/She-Hulk in the concluding Marvel Cinematic Universe Phase Four television series. She is an attorney hired to run a superhero division at a famous legal firm that represents superhuman beings in court. There are countless fan-favorite cameos on the show, such as Matt Murdock/Daredevil, Emil Blonsky/Abomination (Tim Roth), and Sorcerer Supreme Wong (Benedict Wong) (Charlie Cox). But the play ended in an unexpected way with a character that few were expecting to arrive.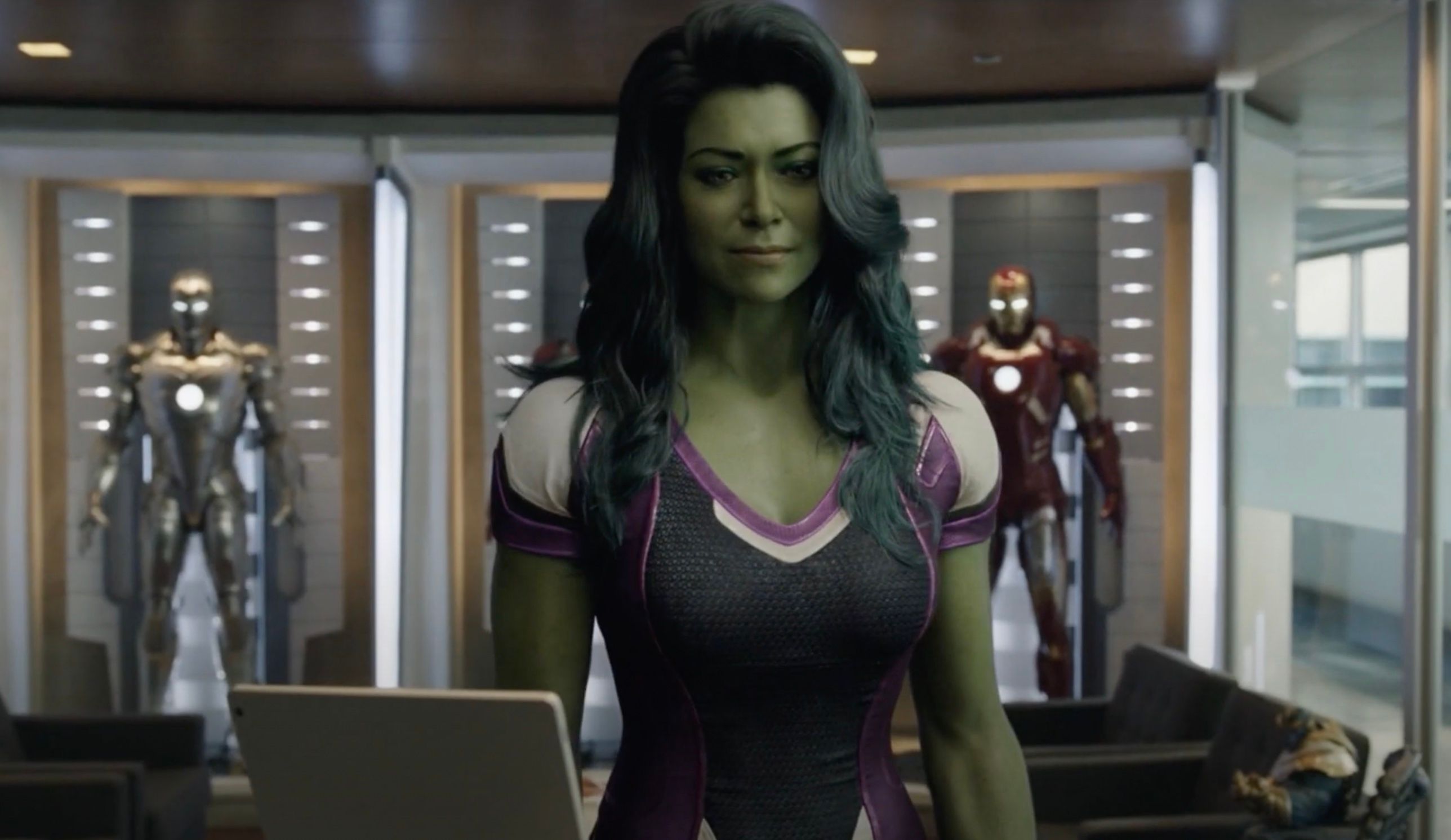 Source: Vulture
Walters does A LOT in the She-Hulk finale
In the She-Hulk finale, Walters discovers the formerly evil character organizing a gathering for Intelligencia. That is the anti-She-Hulk internet movement that was ambushed at the Female Lawyer of the Year awards, at his retreat. After Todd Phelps (Jon Bass), the group's commander, injects himself with Hulk serum, a crazy brawl breaks out in which the Abomination, Hulk, and Titania join the conflict. Walters pulls the program back to the Disney+ menu and enters the "real world" in classic She-Hulk manner to address the botched climax. She marches through Marvel Studios in search of Kevin Feige, the man in charge of all the MCU's narratives. But it is discovered that K.E.V.I.N. (Knowledge Enhanced Visual Interconnectivity Nexus), an artificial intelligence device that employs an algorithm to produce Marvel content for general appeal, is in charge of running the business.
Following the conclusion of She-Hulk: Attorney at Law, Jessica Gao, the show's chief writer, spoke with EW and disclosed that the K.E.V.I.N.'s surprise was much stranger. She revealed that the conclusion underwent multiple revisions, with an actor in the mold of George Clooney playing Kevin. Gao, though, put forth a suggestion that made the Marvel Studios head wag its tail.
Source: Entertainment Weekly
What did Jessica Gao say?
Read what the author had to say about the She-Hulk finale below:
"I'd first pitched that when she finally got to Kevin's office, we would stunt cast it with some handsome debonair actor like George Clooney in a tux drinking a scotch, and that we were basically saying that's actually Kevin. But then I thought it'd be even weirder and wilder and funnier if Kevin was a big Akira-style A.I. brain.

"I was like, 'No, wait, I can even beat that idea, wait 'til you guys hear this: She-Hulk goes through all the security, she gets into Kevin's office, and then there's a throne with a pillow and a little puppy on the pillow, and that puppy is Kevin!' And then the room revolted against me. This writer Zeb Wells started screaming at me, 'What are we talking about here? Kevin is a puppy?!' And that was when I knew I went too far, so then I said, 'Okay, we'll just go back to the last pitch I made, the last one everybody liked.' And so Kevin is a robot."
The authors of Gao knew that the puppy was going too far. The MCU storylines being synthesized by K.E.V.I.N. as an AI machine is a fantastic solution to answer the ongoing complaints about Marvel movies' predictable tone and plot-over-character-focused climaxes. Many have pondered whether the robot may reappear in the future given how powerful K.E.V.I.N. is in the MCU. The authors of Gao knew that the puppy was going too far. Considering how powerful K.E.V.I.N. is in the MCU, many people have questioned whether a reboot happens in the future.
What do you think about the She-Hulk finale? Did you like it? The internet seems to have a divided view on the finale and series as a whole. Share your thoughts with us below!
Leave a comment