Shadow And Bone 2 Release Date, Plot, And More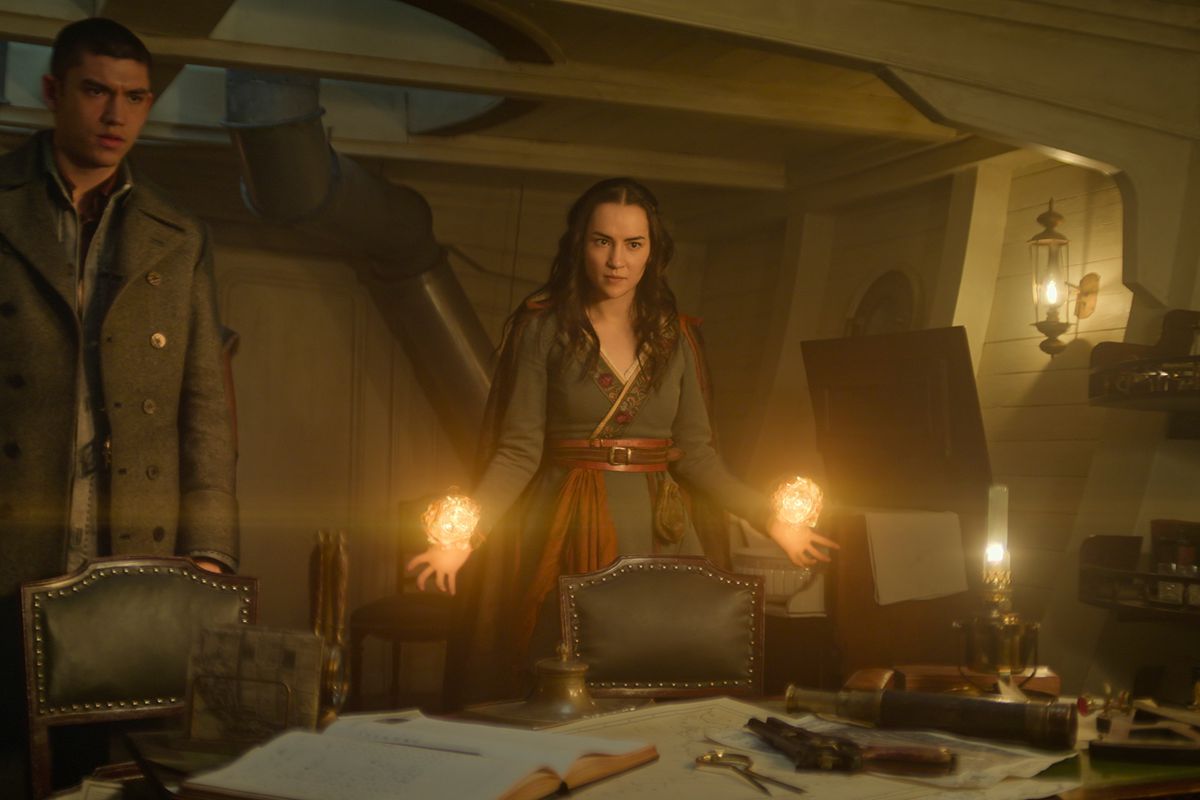 Since Netflix aired Shadow and Bone's first season, fans have been clamoring for a second season. The show is based on Leigh Badurgo's series of Grishaverse novels, which includes the Grisha and Six of Crows novels. Jessie Mei Li stars in the show as Alina Starkove, who can create sunlight, as she tackles numerous enemies in a deadly world. This power may allow her to reunite her world finally. Of course, it wouldn't be a fantasy show without some evil characters, and the leader of these is a dangerously attractive dark lord. The first season came out in April 2021. Now, we've finally got an official release date for Shadow and Bone 2, along with some plot details. And it's not too far away!
Netflix will release the show's second season on March 16th, 2023. Like the first season, this second season will include eight episodes of one hour each. Additionally, Eric Heisserer remains the showrunner, and Daegan Fryklind also joins him in the role. The pair will also produce and write the show. Many characters from the first season are set to return for Shadow and Bone 2. This includes Ben Barnes as General Kirigan, Freddy Carter as Kaz Brekker, Kit Young as Jesper Fahey, and Calahan Skogman as Matthias Helvar. There's also Archie Renaux playing Mal Oretsev, Amita Suman as Inej Ghafa, Danielle Galligan as Nina Zenik, and finally, Daisy Headas Genya Safin.
Alongside these characters, some other individuals from the book series appear. Lewis Tan will play Tolya Yul-Bataar, Jack Wolfe will play Wylan Hendricks, Anna Leong Brophy will play Tamar Kir-Bataar, and Patrick Gibson will play Nikolai Lantsov. Clearly, it's going to be quite a jam-packed season!
Shadow and Bone 2 Plot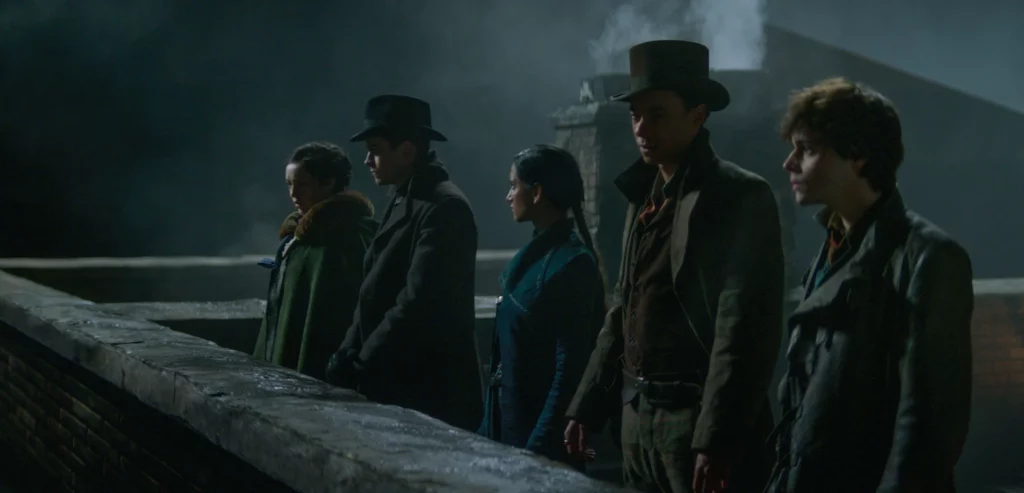 Image: Netflix
According to the official description for Shadow and Bone 2, a lot is coming in this second season. Currently, we know that Alina is still trying to rescue Ravka while simultaneously destroying the Shadow Fold. However, someone like General Kirigan doesn't stay down for long! In fact, he has a whole wealth of creatures on his side to help him destroy Alina and Ravka for good. In order to fight him, Alina and Mal are forced to work alongside new friends and go on a journey to make Alina's powers even stronger.
As part of this journey, they go to Ketterdam, where they must deal with new enemies and old rivals. Eventually, the duo meets the Sun Summoner, who can help Alina with her powers. Currently, we also know that Shadow and Bone 2 will also feature more romance, fights, friendships, and adventures. The writers have also promised a "shocking family secret" which will change everything. What on earth could that be?!
Grishaverse Novels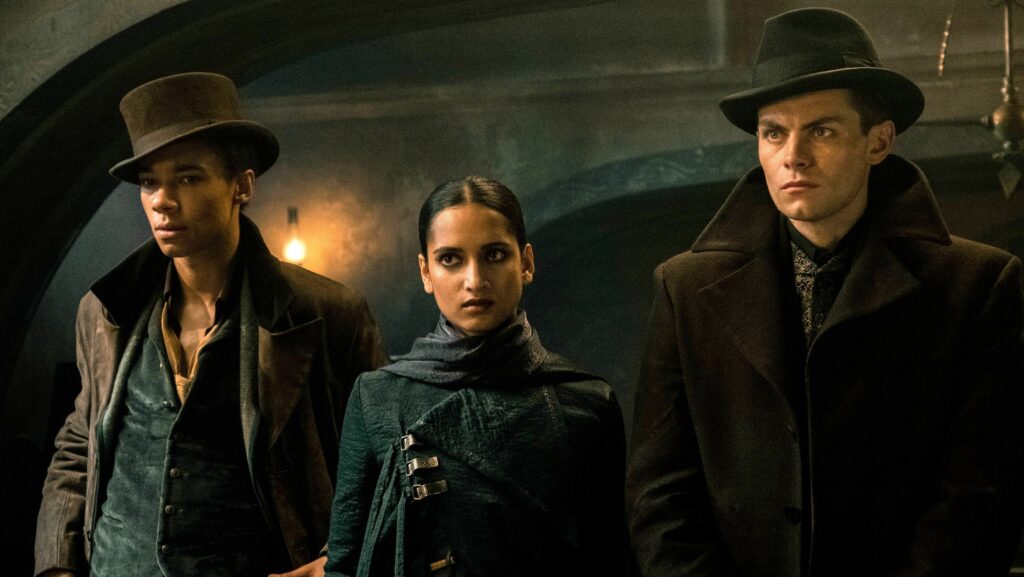 Image: Netflix
In fact, writer Leigh Bardugo spoke about her influence on the second season. For the first season, she was more "hands-on" to ensure the writer's got it right. She said, 
"This season I was able to step back and put the show more firmly in their hands. "Readers are not only going to be surprised by the way that these storylines crash into each other, they're never going to know where the next move is coming from—and that actually was a pleasure for me because I got to be surprised by my own stories."
So, Shadow and Bone 2 may feature character interactions that didn't happen in the books. Also, Eric Heisserer confirmed that they are trying to expand the mythology of the Grishaverse universe through the TV show. This includes developing the story while also including familiar places for readers of the series, like Shu Han and Novyi Zem. We also know the writers will explore Morozova, particularly with his role as the creator of the amplifiers.
It's pretty exciting stuff! You can check out Shadow and Bone 2 from March 16th, 2023, exclusively on Netflix.
Hi! I'm Arvyn, and I'm an English teacher from the UK. I've been teaching English online for over 4 years to students from all across the world and all ages. Outside of work, I'm a huge fan of reading, video games, and playing with my adorable kitties. See ya!
Leave a comment