Rogers: An MCU Musical Needs To Happen Following Hawkeye Trailer
The Hawkeye trailer premiered earlier today, but if you went to Twitter, you'd probably think that Kevin Feige lost his mind. Why? Because instead of Hawkeye trending, we got Captain America again. But not Sam Wilson as Cap. And not Chris Evans returning as Cap. Nope. Fans took a split-second joke in the trailer and ran with it. However, as Comic Years' Senior Broadway Correspondent, a position I just made up, I am on their side. Marvel Studios needs to make Rogers: An MCU Musical. In fact, some fans have already started coming up with the songbook.
How Could Rogers: An MCU Musical Work When Spider-Man: Turn Off the Dark So Epically Failed?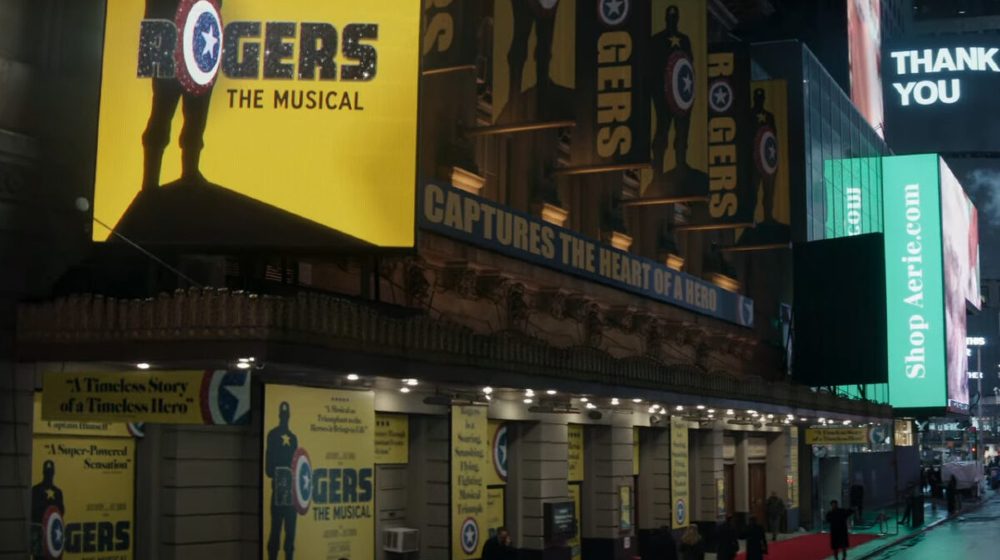 (Image: Disney+)
Way back in the early 2010s, Julie Taymour (Across the Universe) and U2 created Broadway's biggest flop: Spider-Man: Turn Off the Dark. Several actors were hospitalized, the book had to be completely rewritten, the production costs were soaring to over a million per day, the producers fired Taymour, and more. Even with people going to see the show – kind of the way you would intentionally watch a Uwe Boll movie – not even a string of sold out performances could swing the musical to a profit. Think of it like this. In film, the most expensive flop ever made was Kevin Costner's Waterworld. If Spider-Man: Turn Off the Dark were a film, it would have made Waterworld look like a minor success.
But where Spider-Man failed, Captain America can succeed. Imagine Rogers: An MCU Musical with writers who know the comics! Or songwriters who at least read the comics! Of course, since Rogers is an American history icon, fans started to reimagine Lin-Manuel Miranda's Hamilton: An American Musical for a singing Captain America and Avengers.
The FanFic Songs Show Why a Broadway Fan Makes the Best Marvel Fan
When @Nerdist asked followers to come up with songs for the yet-to-exist musical, they got a few hundred replies. Granted, there were some of the same suggestions. For instance, how can you not have songs called "Til the End of the Line," or, "I Can Do This All Day," or, "Get This Man a Shield!" Then there are the other obvious ones. "On Your Left" could easily be Hamilton's "The Story of Tonight." However, one of the most inspired:
Springtime for Hydra!

— Chris Ruli (@ChrisRuli) September 13, 2021
I can already hear the lyrics. "Springtime for Hydra and Sokovia. Winter for Rogers and Barnes! SPRINGTIME for HYDRA and SOKOVIA. Come on soldiers, lift up those arms."
So, what songs do you think Rogers: An MCU Musical needs to include? Because it will happen. Right, Kevin? We should get a date on this soon? I'm ready to pay a stupid amount of money to see this on stage.
(Featured Image: Disney+}
Roman Colombo finished his MFA in 2010 and now teaches writing and graphic novel literature at various Philadelphia colleges. His first novel, Trading Saints for Sinners, was published in 2014. He's currently working on his next novel and hoping to find an agent soon.
Leave a comment