Read the WandaVision Script and More With Recently Released Scripts
Film and television are meant to be seen, heard, and devoured in all of their forms. But before there can be on-camera magic, special effects, music, and more, it has to start with a single piece of paper. The script of a work of entertainment is the backbone of any great watch. Sure, there are directors and producers to liven it up and actors working hard to make things come together, but we still need scripts to keep it structured. Recently, Deadline gave us all the script to read for the WandaVision pilot, the Lovecraft Country premiere, and an episode of The Boys. What can we learn from these telling pages?
We Can Now Read The Script For WandaVision, Lovecraft Country, and The Boys
Disney and Marvel are known for bringing things to life with their innovative effects and beautiful cinematography. WandaVision starts much smaller in scale than, say, Avengers: Endgame, but it still ends up being wild. The final pilot script details Wanda and Vision's move to Westview, their new home, after something strange happens. While the script is almost exactly what we see on screen, it still gives us a nice reminder of how important other elements in filmmaking are when creating the final package. Read the WandaVision script here!
In addition to the WandaVision script, Deadline also dropped the premiere script for Lovecraft Country. The episode, written by Misha Green, goes into even greater detail. The words read almost as spookily as they come off on screen, combining the fan-favorite genres of horror and drama. Check it out here.
Finally, the script for The Boys season 2, episode 6, has also become available. The Bloody Doors Off episode gives us further insight into the motivations behind some of our favorite characters. It also makes us want to run over to our televisions and throw the episode on again!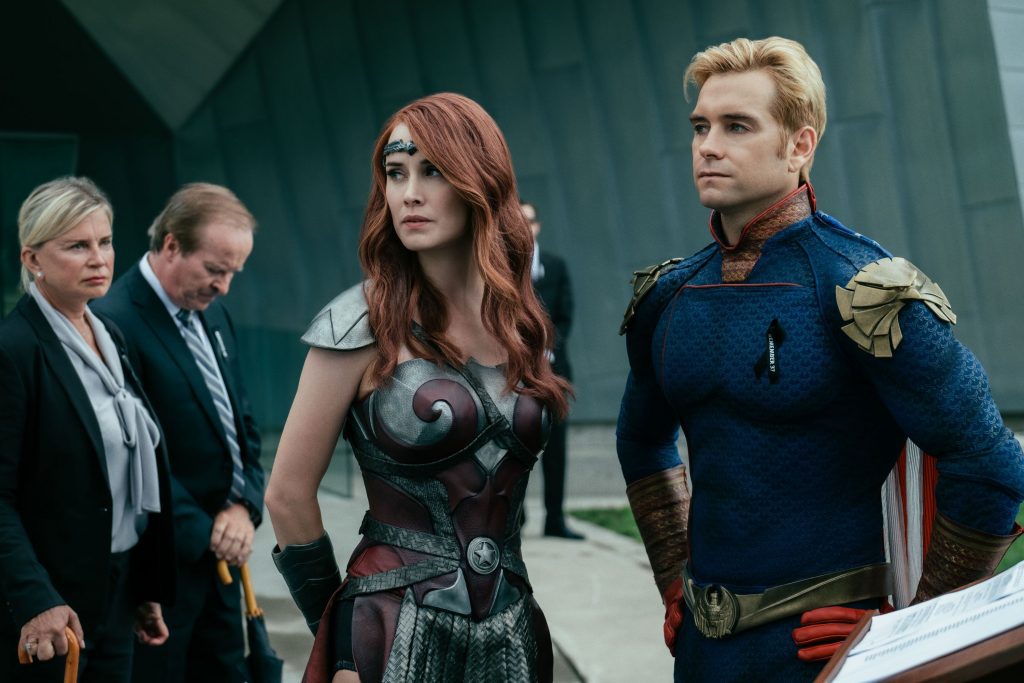 Image via Amazon Prime Video.
Scripts For Your Consideration
A lot of hard work goes into a good script. As we've learned from reading all of the above-mentioned scripts, they seem more than worthy of some awards recognition. Luckily, they're all out and readable because they are up for consideration by the Emmys!
Nominations for the 2021 Emmys will be announced on July 13th. In the meantime, read the script for WandaVision, Lovecraft Country, and The Boys, and let us know who you think deserves to win! And if you're inspired to revisit the shows online, read our review for the WandaVision premiere, too.
Featured image via Disney+.
Meghan Hale is the kind of movie lover that has a "must watch" that is a mile long... and growing. When she isn't talking about the latest film and television news she is writing one of her many in-process novels, screaming film trivia at anybody who will listen, and working as a mental health care professional. Follow her on Twitter @meghanrhale for some fun theories and live reactions to all things entertainment.
Leave a comment