Percy Jackson Disney+ Series Still A Go, Says Rick Riordan
When Disney acquired 20th Century Fox in early 2019, there was a lot of talk about what would happen to the Fox properties. Once Disney+ debuted later that year, the Mouse House announced some of their reimaginings for these properties on the streaming channel, with author Rick Riordan's older blog post saying that a Percy Jackson series was in the works gaining steam. Recently, Riordan was back on his blog, writing that a Percy Jackson Disney+ series was still in the works, it's just taken longer due to COVID-19 film shut downs and other travel logistics (Riordan and his wife ended up stranded in Los Angeles and couldn't get back to Boston until recently).
In Riordan's recent blog post, he said:
"While in LA, we got to meet our show runners for PJOTV for the first time in person, after working together for a year and a half via Zoom. We also had a nice lunch with the folks from the TV studio and a dinner with our agent and producing partners at Gotham Group. Everyone is excited and enthusiastic about the project. So where are we? Well, if I haven't been giving you updates as frequently as you'd like, that's just because there is really nothing new I can announce yet. We continue to work behind the scenes, however, on many fronts at once, and everything is still moving forward."
Granted filming for a lot of movies and shows have started up again, but Riordan and Disney haven't announced any specific release dates yet.
Percy Jackson Disney+ Series: A More Faithful Adaptation?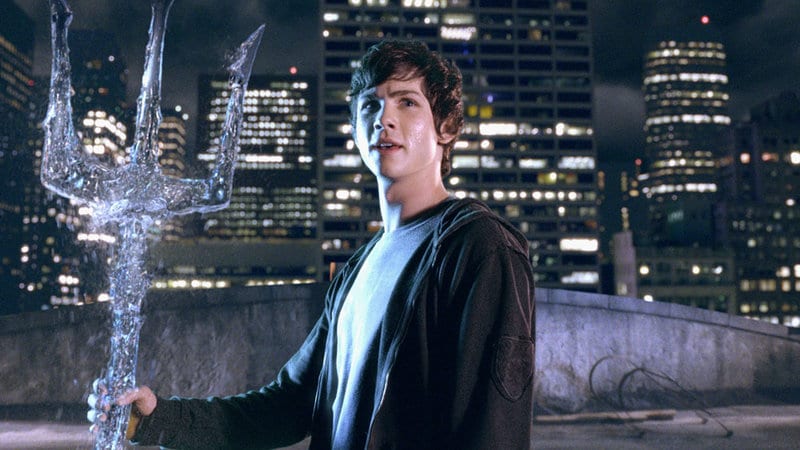 Image via 20th Century Fox
In 2010, Percy Jackson & The Olympians: The Lightning Thief was released and in 2013, Percy Jackson: Sea of Monsters came out. Both films starred Logan Lerman as Percy, with Chris Columbus directing the first film and Thor Freudenthal directing the second. While the films were supposed to match the book series, they both received mixed reviews and the third film never got off the ground.
Riordan had announced on his blog and Twitter that they were currently casting for the Percy Jackson Disney+ series, but finding the perfect director would take time. Given that the two aforementioned Percy Jackson films disappointed a lot of fans, Riordan is determined to find someone who can do justice to the series. He outlined four major points on his blog in regards to a director including their availability, their love and understanding of the Percy Jackson series, their willingness to work with young actors, and whether Disney feels excited and confident in them.
To the first point, Riordan mentioned that many great directors have jam-packed schedules, meaning that even if they were interested, they might not have time. On a similar note, finding someone who is familiar with the books would mean that the characters, tone, and personalities live up to the books that the reader first fell in love with. Which brings us to the third point: their willingness to work with young actors. Percy Jackson is a young adult series, meaning that many of the characters in the Disney+ series will be younger than 18. As a former middle school teacher, Riordan talked about how working with kids isn't for everyone, therefore finding a director with the right temperament and an abundance of patience is vital. Lastly, Riordan is hoping that the chosen director is someone that Disney can feel excited about. Creating a Disney+ series is understandably a huge investment, so knowing that their series is in good hands is a must.
Riordan and Percy Jackson fans hope that this Disney+ series will be a more faithful adaptation. He sounded hopeful, saying that once a director is secured, the series can really get rolling. The pilot script is already set and the season's outline is in good shape.
Are you excited for the Percy Jackson Disney+ series? Let us know in the comments below!
Image via Penguin Random House
Keilin Huang is a freelance writer that likes the Oxford comma, reading from her neverending pile of books from the library, and Reeses peanut butter cups. She thanks her Dad for introducing her to his Superman comics and probably majored in Journalism because of Lois Lane. Contact her at [email protected]
Leave a comment