Obi-Wan Kenobi First Look – New Images Include Inquisitor Reva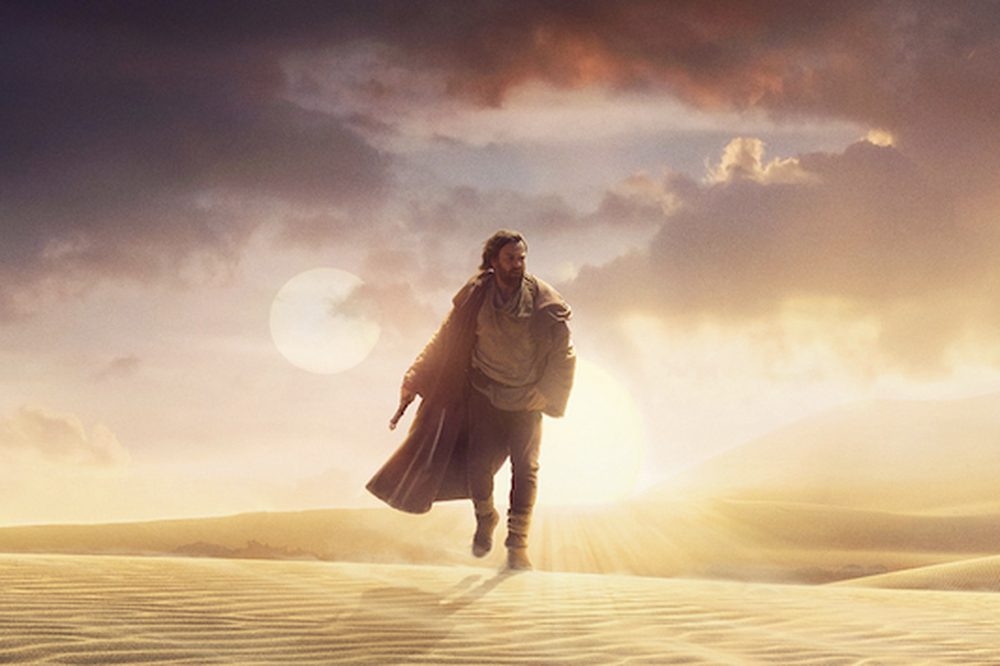 Obi-Wan Kenobi debuts on May 25. That seems far away, but it'll be here before we know it. A few months before a major show releases is usually when marketing gets rolling. I don't have to convince the diehard Star Wars fans to get excited. Like a lot of them, I'm also consuming just about every piece of Star Wars media Disney+ puts out. There's no denying that hype for this series, however, might top them all. While we don't have the trailer we're waiting for, we do have new images of the series. An EW first look at Obi-Wan Kenobi set photos gives us an idea of where we'll pick things up with the Jedi as well as the first image of Inquisitor Reva, the villain of the series. These quick visuals honestly offer enough to get everyone more excited than they already are.
Inquisitor Reva Image Revealed in new Obi-Wan Kenobi First Look
Image Credit: Disney+
Moses Ingram (The Queen's Gambit) is set to play Inquisitor Reva in Obi-Wan Kenobi and a new EW first look gives us our first image of the villain.
As the force-sensitive Inquisitor Reva, Moses Ingram will prove a formidable new foe in #ObiWanKenobi as she seeks out Jedi-in-hiding for the Empire. Director Deborah Chow and writer Joby Harold describe the character as ruthlessly ambitious. https://t.co/brdtgkB0J4 pic.twitter.com/XjXD0CXVky

— Entertainment Weekly (@EW) March 9, 2022
For some background, let's talk about Inquisitors for a second as they pertain to Star Wars. Following Order 66, Inquisitors track down Jedi that survived the slaughter. These individuals are often force-sensitive Sith agents. In the Marvel Comics, we see the formation of the Inquisitorius Program per Emperor Palpatine's request. Darth Vader governs these individuals at the direction of his master. This is likely the bridge that will bring us how Obi-Wan Kenobi will use Hayden Christensen as Darth Vader in the show. It'll be a little unreal seeing these two actors on-screen again in a Star Wars project. Revenge of the Sith first released in 2005 – over 15 years ago.
As Director Deborah Chow and writer Joby Harold describe Reva, the character is "ruthlessly ambitious." That's certainly in step with the Darth Vader comics. Inquisitors devout themselves to the Sith and enjoy the hunt for all remaining Jedi and sympathizers. Ingram showed some real acting prowess in The Queen's Gambit. We'll likely get a stellar performance from her that will really help drive the series' main conflicts. Of course, she's hunting down one of the most formidable Jedi Knights around. That said, Kenobi isn't necessarily at the height of his powers. We don't know much yet, I'm assuming that this period of his life will help us understand the first Star Wars film a bit better.
Will the Disney+ Series Shed Light on A New Hope-era Kenobi?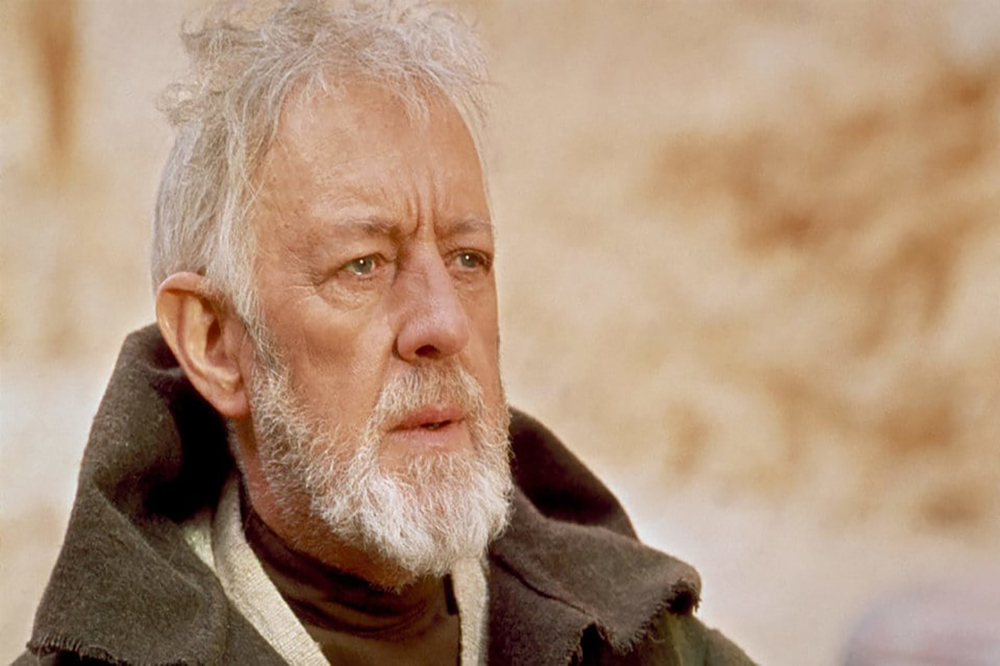 Image Credit: Lucasfilm
While the EW first look for Obi-Wan Kenobi is wonderful, I'm wondering how this series might fit into A New Hope-era Kenobi. When we see Kenobi in Episode IV, he's still powerful and knowledgeable. Still, it's clear that everyone on the planet Tatooine thinks of him as Luke does – essentially a hermit. He's reserved and honestly probably a little unsettling given his desire to distance himself. What gets us to this point is likely going to be the focus of the Kenobi Disney+ series. Obi-Wan actor Ewan McGregor says "We find Obi-Wan at the beginning of our story rather broken, and faithless, and beaten, somewhat given up." I'm all for a more introspective look at what toll this new mission for the Jedi takes.
What kind of Obi-Wan Kenobi will we meet in #ObiWanKenobi? Says Ewan McGregor: "We find Obi-Wan at the beginning of our story rather broken, and faithless, and beaten, somewhat given up." See more FIRST LOOK photos and details on the upcoming series! https://t.co/brdtgkB0J4 pic.twitter.com/OrT90x13X4

— Entertainment Weekly (@EW) March 9, 2022
We obviously know that Inquisitor Reva doesn't succeed in killing him. That said, she could very well play a role in how he look at life following Order 66. It's already horrifying to know that he's faced to live a life alone. Protecting Luke, a child, is his only goal. That takes real focus and dedication, and being hunted can really test even the strongest Jedi. We also know that Obi-Wan and Darth Vader have scenes together in the series. Will these be flashbacks or new encounters? We'll have to find out when the show premieres. If done correctly, then this series could very well set the stage for an expanded look at how we view A New Hope.
Obi-Wan Kenobi premieres on Disney+ on May 25, 2022.
Let us know what you think of these first look images from EW for Obi-Wan Kenobi in the comments. Thanks for reading Comic Years for all things Star Wars, comics, and pop culture.
Featured Image Credit: Disney+
Taylor is the Gaming Editor of Comic Years and a lifelong fan of video games. He holds two degrees in Political Communication and wrote a Master's Thesis on resistance movements, race, and the exploitation of college athletes. His wife and two Toy Australian Sheppards keep him sane.
Leave a comment