Obi-Wan Darth Vader Fight Scene Leaked – Video Shows Rematch, Spoilers Ahead!
The new Disney+ Obi-Wan Kenobi series hasn't hit the platform yet and is already making waves. For months now, fans have been speculating and theorizing about what things we will see and which characters will appear in the series. Today, the furor has increased due to a fight scene between Obi-Wan Kenobi and Darth Vader leaked online. Obi-Wan Kenobi is a series centered on the character immortalized by Alec Guinness and later by Ewan McGregor. The latter is the actor in charge of bringing Obi-Wan to life in the Disney series.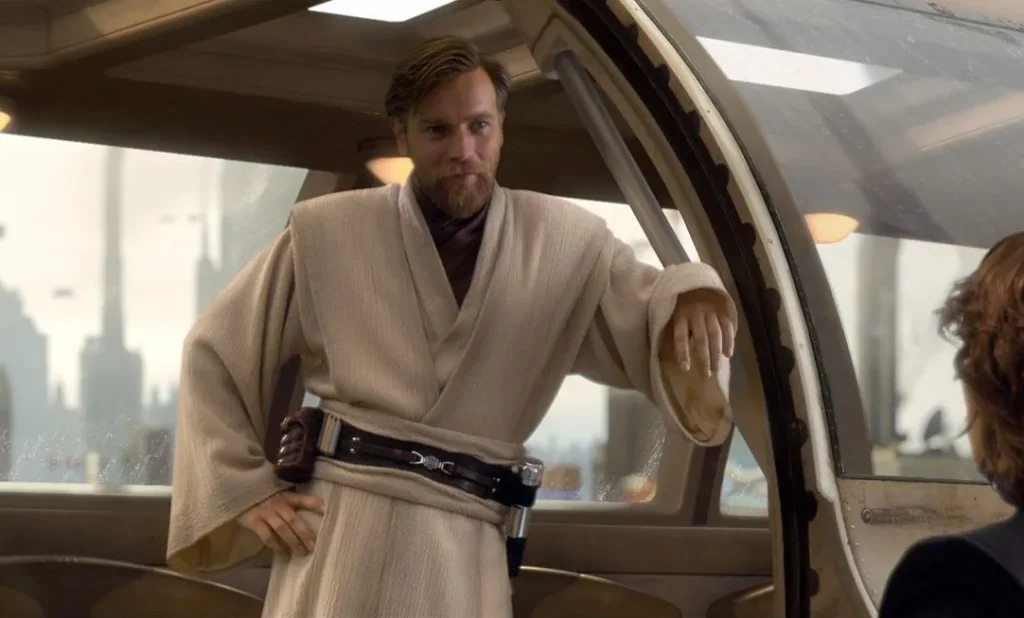 Image via Disney
This series could become one of the most popular Disney+ titles. Just the first trailer debuted a few weeks ago and already accumulated fifteen million views. In addition, we recently had the announcement from the mouth of Ewan McGregor himself that on the day of its premiere, we will have two episodes instead of one, which was the initial plan.
Is the Leaked Obi-Wan Darth Vader Fight Scene Real?
If you don't want spoilers about the new series, we recommend you stop reading now. Otherwise, read on to find out more.
The surprises just keep on coming, as a new leak from the series shows a fight scene between Obi-Wan Kenobi and Darth Vader, a character we already knew would be making a return appearance, in the hand of Hayden Christensen.
The 22-second clip appears to show the characters on a film set of what could be Tatooine. During the first 10 seconds, we see Obi-Wan and Darth Vader face each other with their lightsabers clashing together and forming a "T," and then watch as Dart Vader raises his left hand and uses the force, managing to give Obi-Wan a backward shove. Then, the actor playing Obi-Wan in this scene shoots backward with the help of the wires holding him, and that's where the clip ends.
Oh. My. God. That leaked fight from #ObiWanKenobi… HOOOOOOOOLY🔥🔥🔥🔥🔥🔥🔥🔥🔥 pic.twitter.com/HCBkIPpD3d

— Nick Poulimenakos BATMAN VIDEO OUT NOW!!!! (@NickMenakos) April 1, 2022
This leak has sent the web into an uproar, with Star Wars fans claiming that the video must be real, based on the quality of the costume Darth Vader wears and the sabers of both, since, in the words of some Reddit users, they look "too real and expensive to be a fake."
On Twitter, some fans also discuss the possibility that this rematch is part of a vision and not an actual fight between the Jedi and the Sith Lord and whether it is set on Tatooine or another desert world. Finally, many are asking on Reddit forums who are behind the costumes in this leaked Obi-Wan Kenobi/Darth Vader fight scene – are they stuntmen or McGregor and Christensen playing their characters?
Of course, we must consider today's date as many users and Star Wars fans have said that this leaked scene is probably not real and just part of a big April Fool's joke. But the scene leaked ahead of time, and today one of the users managed to post it on the Reddit forum.
The Possible Star Wars Leak Causes a Stir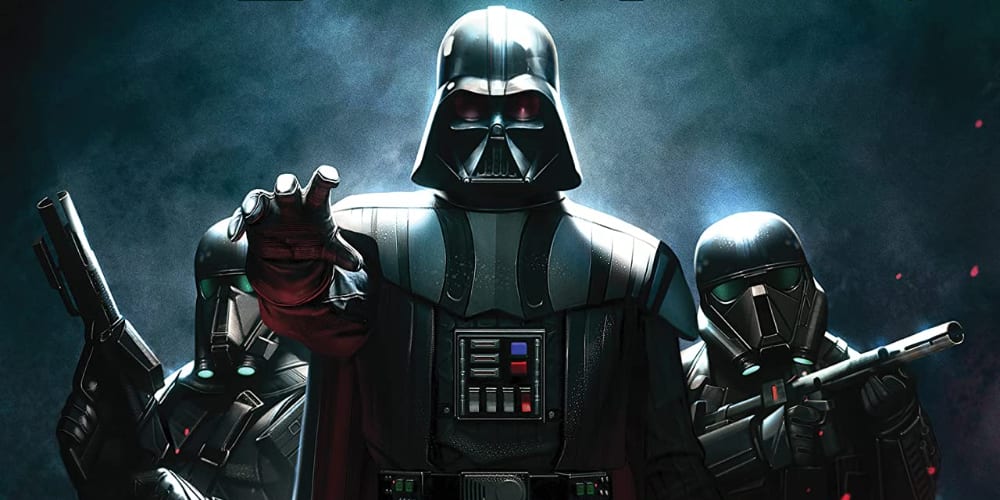 By now, social networks and forums are abuzz with speculation regarding the scene. Opinions are divided, and many wonder if the names of the watermarks seen in the video belong to Disney and Lucasarts employees and if "Alan" and "Sonia" have lost their jobs because of this leak. What is certain is that, if this leaked fight scene is real, it is fueling the hype of the thousands of people who are eagerly awaiting the premiere of this series that is part of the vast Star Wars universe.
Obi-Wan Kenobi will finally premiere on May 27, 2022. The story will take place ten years after the events narrated in Revenge of the Sith, so we know that Anakin has already become Darth Vader and Obi-Wan is trying to survive in a universe with almost no Jedi left.
Obi-Wan Kenobi will debut with two episodes on May 27, 2022.
The cast also includes Moses Ingram as the inquisitor Reva, Kumail Nanjiani, Rupert Friend, Indira Varma, O'Shea Jackson Jr, Sung Kang, Simone Kessell, and Benny Safdie. We wonder if Liam Neeson will return to his role as Qui-Gon Jinn, and we certainly hope to see him. Is this fight scene the real deal, or is it an April Fool's prank? Tell us in the comments!
Featured Image via Disney
Leave a comment