Nichelle Nichols Turns 89 This Week, So Let's Look Back At Star Trek & Her Amazing Life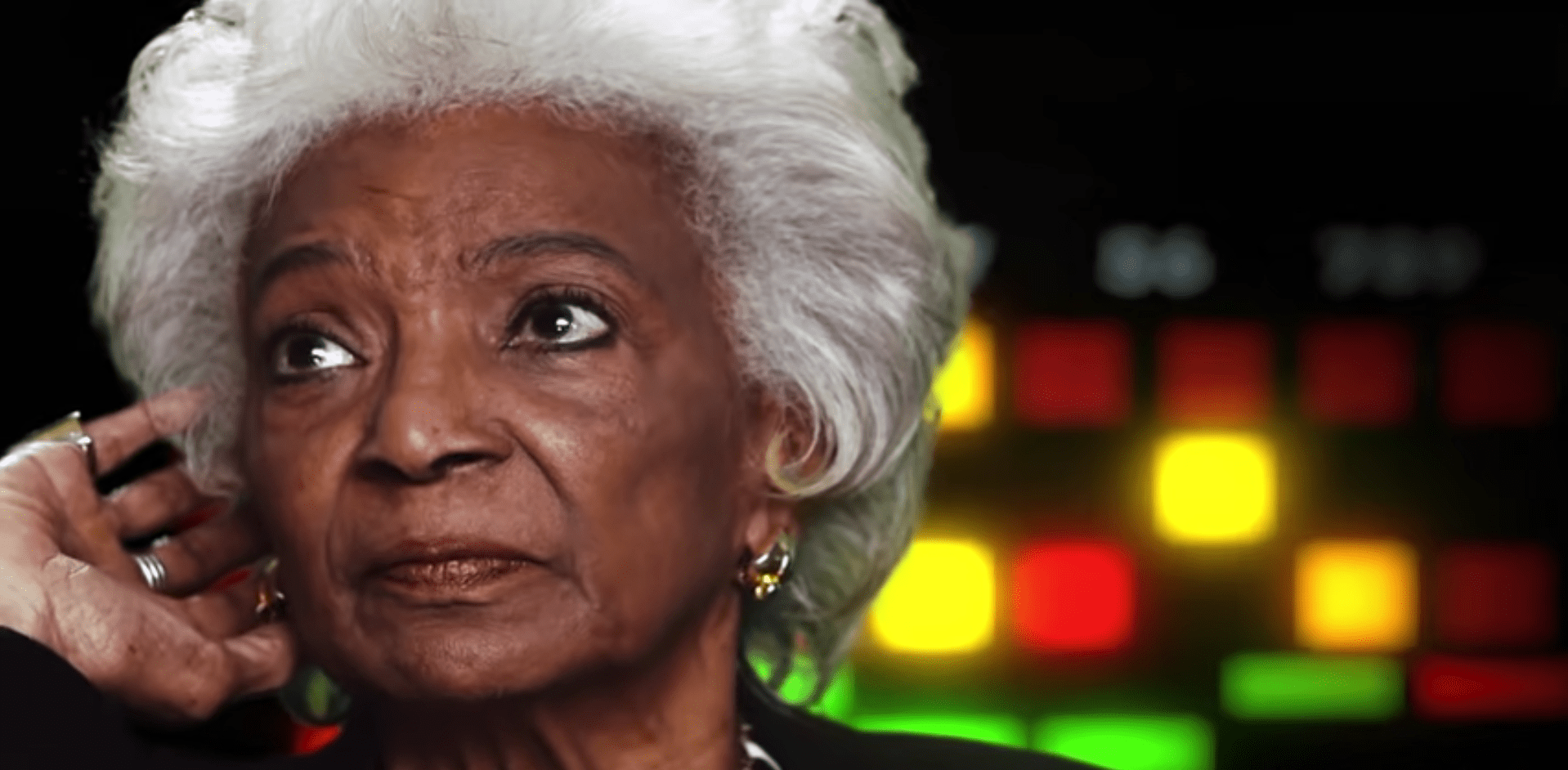 This week, we're wishing Happy birthday tp Nichelle Nichols! In September of 1966, Star Trek came to life on screen for the first time. There's no better day to look back at Star Trek than today because Lieutenant Nyota Uhura wasn't just one of the most important characters on Star Trek. Uhura was one of the most important characters on television at a time role models for women of color weren't exactly being given a primetime spot on tv. As Nichelle Nichols turns 89, we can stop and look at the lasting effect her work on and off Star Trek has had on the world. 
Looking Back at Lt. Uhura 
Lt. Uhura was a lot of things for a lot of people. She was a confident woman in a position of power respected for her intelligence and ability in an era where women were mostly praised for being attractive by men who could never say the same about themselves. Granted, she was also sexualized like every single woman on Star Trek, but we remember the good and grow from the bad. Also Star Trek was a show about a himbo space captain and the brilliant, beautiful crew that kept him alive for some reason. It was never going to be perfect. Though The Original Series only lasted 3 seasons, the effect it had on television is still tangible today. Nichelle Nichols and William Shatner's kiss in "Plato's Stepchildren" was the first inarguable interracial kiss on television. There'd been other kisses that semi qualified, but this was the one that nobody could argue against.
Image via ViacomCBS
Any time "Plato's Stepchildren" gets brought up, a few stories get told. First, William Shatner really wanted this scene to happen. He ruined a bunch of other takes so the only usable one was what we got. Gene Roddenberry's optimistic view of the future also gets pulled in because this episode shows that issues like interracial relationships wasn't a big deal in the future. However, one of the facets of the story that doesn't get passed around enough is the reaction to that scene which was almost entirely positive. In an interview, Nichols talked about the surge of fan mail that was more than they'd gotten for any other episode. Considering how much preemptive censorship we deal with in a lot of modern day movies, this is a reaction that's worth remembering, even as Nichelle Williams turns 89, and it'll be worth remembering decades after. 
Star Trek Without Nichelle Nichols?
Star Trek was always one of the first to push boundaries of representation. Between Uhura and Kirk kissing, characters with broader definitions of gender, and openly gay characters in Star Trek: Discovery, there's a lot they were the pioneers for, but actually being the pioneer is hard, and Star Trek didn't pay that well if the shoestring budget was anything to go off of. The season 3 kiss almost didn't happen. Nichelle Nichols almost left the series after the end of season 1 to pursue other work that probably let her have a uniform that covered her legs. Remarkably, Martin Luther King Jr. was actually the person who convinced Nichols to stay with the series. 
Image via ViacomCBS
At a fundraiser for the NAACP, Nichols ran into Dr. King, and they talked about her work as Uhura after he introduced himself to her as "her greatest fan," which just has to be a moment. First, you learn Dr. Martin Luther King is a fan of yours, and then that means he's a fan of Star Trek. Incredible. After that, they talked. She told him she was planning on leaving, and Dr. King said "For the first time on television, we will be seen as we should be seen every day as intelligent, quality, beautiful people." He called the series and Uhura's character a door that "must not be allowed to close." She listened, and Nichelle Nichols stayed on as Uhura for the remainder of TOS and a few of the movies.
Nichelle Nichols Turns 89 and She's Done a Lot
Nichelle Nichols has done more than play Uhura, though that was a pretty big part of her life. After Star Trek, Nichols partnered with NASA and campaigned for diversity. That was the late 70s, still not a great time for women in STEM. Nichols built Women In Motion, Inc, recruiting thousands of African American, Asian, and Latino women and men to join NASA, one of whom turned out to be Mae Jamison. Jamison became the first black woman to travel to space in 1992.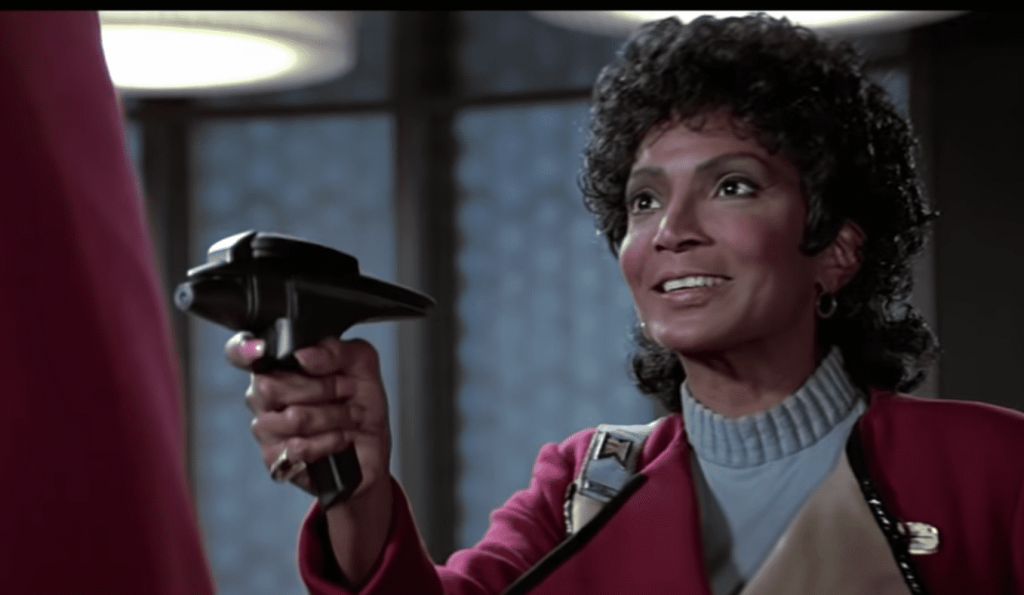 Image via ViacomCBS
Decades later, Nichols continued her work with NASA, this time as a guest aboard the Stratospheric Observatory for Infrared Astronomy (SOFIA). Nichols went from the Communications Officer of a fictional starship to a guest aboard an aircraft designed to stare into the reality of space. Nichols has stopped making public appearances due to her health, but the effect she had on the world isn't something that goes away. In her conversation with Dr. King, he said " is not a black role, and it's not a female role. can fill it with anything, including an alien." It was a very real concern. As beloved as Uhura was and as much as Star Trek worked to take progressive strides, it was still a show that needed to survive. If someone else came along that could fill the void, they'd have cast them. That means there was a moment in the space before season 2 of TOS where we could have lost an incredible role model, replaced by the potential for someone disappointing or decent, but definitely not Uhura.
Nichelle Nichols turns 89 this week, so what are your favorite memories of Lt. Uhura? Tell us about it in the comments.
Featured image via The Smithsonian
Jessica Kanzler is a freelance writer and editor who lives with her wife and cats. Jessica has bad taste in tv and an MA in Rhetoric, Writing, and Digital Media studies. Talk to her about Frasier on Twitter @Jessicaakanzler
Leave a comment