New June Netflix Shows To Watch And Binge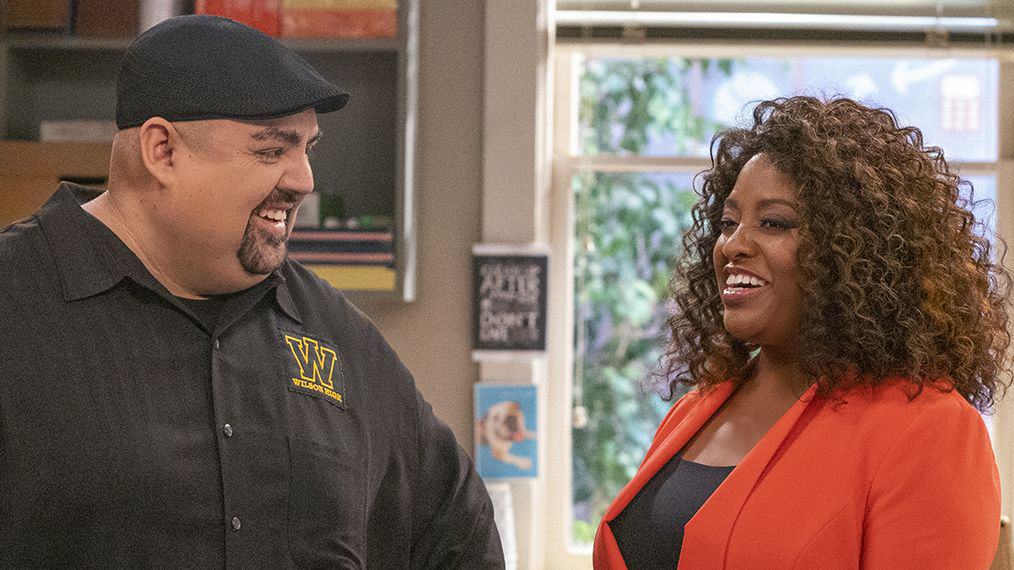 There's nothing like a new favorite show. Netflix subscribers seem to have a million new things to watch every month. That's not a bad thing! It just means that keeping an eye out on new content is important. As June comes closer and closer, keep up with Netflix favorites before new ones come to the platform. Everyone has their go-to show to watch. Maybe it's Friends or the Office for the thousandth time. Maybe instead of watching an old favorite, it is time to find a new obsession. Before talking about the best shows coming to Netflix in June here are five shows that came to Netflix in May that you should not miss.
Shows from May You Should Not Miss Before the Best Shows Coming to Netflix in June
I Think You Should Leave with Tim Robinson (TV Show)
If you love SNL, you will recognize Tim Robinson. He was a part of the popular late night sketch show's cast. In this new Netflix series, Robinson returns to the sketch style. Sketch comedy involves small little stories that play out over anywhere from 1-5 minutes usually. Robinson was known on SNL for his wacky characters. On the show, he takes full advantage of his talent to play an insane person. The episodes are only between 15 and 20 minutes, so the 6 episode debut season is very easy to get through. Hopefully we see more of Robinson in the future.
Dead to Me (TV Show)
Christina Applegate stars in a new hit drama centered on death and comedy. Is that right? The blend between the two seems improbable, but yes, the show is somber in its treatment of loss, and also hilarious. Applegate plays Jen, a new widow after her husband dies in a hit and run. She's out to solve what happened when wild card Judy, also suffering a loss, meets her in a coping class. Support group isn't really Jen's thing, but the two begin a friendship shrouded in secrets and lies. Ed Asner plays a role as well, and is recognized by many as a TV legend.
Lucifer – Season Four (TV Show)
For fans of Lucifer on Netflix, the cancelation was heartbreaking to say the least. This incredible adaptation brought dark action and a hint of dark comedy. There are a number of great characters in the show, including Lucifer himself. The fallen angel heads to Los Angeles for retirement from the underworld. In his retirement, he seeks out women, music, and everything lust. When a murder occurs nearby, he finds himself interested in the human condition and emotions.
There are a ton of different layers to the show, and when it was saved by Netflix, everyone rejoiced. It's nice to see that the show is not being lost like so many other sci-fi series. Between this and The Expanse, it seems like non-traditional networks are a great place for the fantasy genre. Now that we've taken a look at what to catch up on, here are the best shows coming to Netflix in June.
Best Shows Coming to Netflix in June
Kids, adults, and teens all have something to look forward to this month. The best shows coming to Netflix in June all have a good variety and seem to be offering something for everyone! First up, a new hit children's program that looks to be the next competitor to Disney and Nick teen sitcoms.
Malibu Rescue: The Series (June 3)
Something that has grown very popular is young adult sitcoms as new June Netflix shows. Malibu Rescue has not even debuted yet, and still, the platform has announced a movie already. The children's sitcom audience is always growing and changing, but shows with funny, outlandish characters seem to do well. From trailers, this appears to be more of the same in a good way. The program will follow kids who are in two groups at the Malibu Beach. They are to compete for the ultimate tower, bragging rights, and rule over the summer. With a lighthearted premise and delivery, the show is great for all ages. It comes out June 3rd, and the movie is set to release later this year.
Black Mirror: Season Five (June 5th)
One of the biggest hits on Netflix to date has been Black Mirror. The mysterious, Twilight Zone-ish series from Charlie Brooker is coming soon, bringing horror and suspense with it. The Black Mirror episodes so far have largely been dystopian looks at a hyper-technological, not so distant future. Many of the problems central to the show are present today, making it all the more scarier. The cast this time around is stacked, including Miley Cyrus, Anthony Mackey as well as Yahya Abdul-Mateen II, Topher Grace, Damson Idris, Andrew Scott, Nicole Beharie, Pom Klementieff, Angourie Rice, Madison Davenport, and Ludi Lin.
Craziest of all, they are only bringing three episodes to the season. They are longer episodes, but still, that is a lot of stars in only a few stories. The tagline for this season is downright terrifying: three new stories about the future we should have seen coming. Catch the episodes June 5th.
3%: Season Three (June 7th)
Something a lot of fans have loved about Netflix is the push for international stories and shows. That's embodied best in the hit drama 3% from Brazil. It's the longest running show from the country, and an insane season 2 is a great push for new and old viewers to get pumped for season 3. With a dystopian feel to it, the show is much like other hit series and movies like The 100 or Hunger Games.
The show is centered around a competition that poor teens compete in to be able to live in a luxury land. Catch is, there are only 3% of people who can live there. Not because there isn't room, but because that would ruin the feel. Gossip surrounding the new season promises more drama, death, and suspense than ever before. If you are from the United States and want to give an international show a try, this is the one to go for. 3% comes back for its third season on June 7th.
Designated Survivor: Season Three (June 7th)
Another instance of a canceled show coming back to life returns this June. Designated Survivor is a great drama featuring 24's Kiefer Sutherland as the last remaining cabinet member after a government attack on Washington D.C. Thrust into the presidency, Kiefer Sutherland is amazing as always, and the show is going to release 10 episodes of its third season this coming month. The show was cancelled by ABC for low ratings, but clearly enough people were watching to bring it back. In fact, the show is set to be a huge addition for Netflix, among other projects as well. If you love political dramas or thrillers, this is your new show. Binge the first two seasons now and get ready for more action on June 7th.
Mr. Iglesias: Season One (June 21st)
Gabriel Iglesias is a mainstay of stand up comedy, among other funny projects. His new sitcom is set to take place in a school where Iglesias teaches and tries to get more out of his students. This man is seriously funny, and brings laughs everywhere he goes. Some of his standup is a bit pushier, but Netflix is saying that this show will be for the whole family. Other notable comedians like Bill Engvall and Jim Gaffigan have failed in the sitcom world, but hopefully Gabriel Iglesias proves haters wrong. The show comes out June 21st, and would be a great watch if you love his standup, or just a funny standard family sitcom.
7 Seeds: Season One (June 28th)
A new anime series based on the titular manga is coming to Netflix. The show takes place in the near future where the world has seen total destruction. All life is gone, but the government was ready for this. 5 sets of seven young men and women were chosen and put in a deep, medical sleep. When they wake up, the world is unlike anything anyone could imagine. Now, they fight for survival and hope for the best. Anime programs have been a huge hit for Netflix, and original series and reruns of previous programming are very popular.
Get Ready for the Best Shows Coming to Netflix in June
Netflix is killing it lately with its programming. What should fans do until the next month of shows comes out? Catch up on things you might want to watch! If Lucifer sounded interesting, make sure to catch up with the devil and his possible transformation in three whole seasons of content. Likewise, 3% and The 100 have plenty of episodes to binge before the new ones release. June is full of great stuff, so make sure to hit the favorites now before your TV schedule fills up even further. Netflix is raising its prices, so if you are a new subscriber, keep that in mind. Stream all these great shows everywhere thanks to a Netflix subscription.
Taylor is the Gaming Editor of Comic Years and a lifelong fan of video games. He holds two degrees in Political Communication and wrote a Master's Thesis on resistance movements, race, and the exploitation of college athletes. His wife and two Toy Australian Sheppards keep him sane.
Leave a comment