Netflix's Resident Evil Trailer And Release Date Announcement
Netflix's Resident Evil Trailer has just been released, and it looks spectacular. In this first trailer, we can see an apocalyptic and terrifying preview of what this new franchise production will be like. The footage shows the origin of a new zombie outbreak and how it turns the Earth into a wasteland full of undead eager for human flesh. It is a trailer full of freshness and references to that video game that has marked us so much. This footage of only 1:16 minutes long is full of messages that are worth analyzing.
Netflix's Resident Evil Trailer
Resident Evil' goes streaming with Netflix. The platform releases the trailer for the series based on the popular video game saga. This advance is apocalyptic and bloody footage that shows the origin of a new zombie outbreak and how it turns the Earth into a wasteland full of living dead eager for human flesh. The fiction will be available on the video-on-demand service on July 14.
To the tune of 'I'd Like to Teach the World to Sing (In Perfect Harmony)', Netflix's Resident Evil Trailer shows how Jade moves with her father and sister Billy to New Raccoon City. Gradually, Jade realizes that her father and the Umbrella Corporation, which rules the city, hide a very dangerous secret.
The trailer also shows the fallout, portraying London devastated by the zombie pandemic in 2036, depicting the struggle of survivors who must deal with hordes of walkers eager for human flesh.
(Image: Sony Pictures)
Joining Lance Reddick, Tamara Smart, and Ella Balinska in the cast are Siena Agudong, Adeline Rudolph, Paola Nunez, Ahad Raza Mir, Connor Gossatti, and Turlough Convery.
What We Know So Far About the Series
The series will premiere on Netflix next July 14. So far, the plot of the series was practically a mystery. The preview shows that there will be two narrative lines, one set in 2022 and another in 2036, 16 years after what happened in New Raccon City.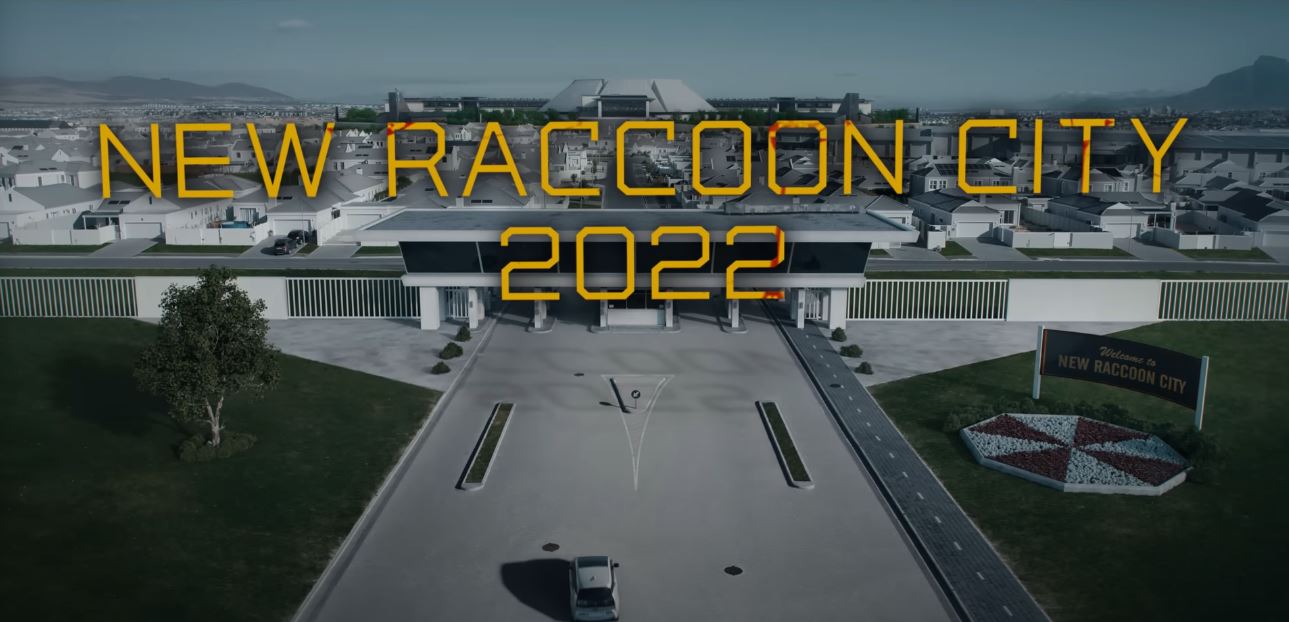 (Image: Via Sony Pictures)
The fiction stars Lance Reddick, who will take on the role of Albert Wesker, one of the main enemies of the video game saga. Alongside Wesker is his daughter, Jade, played as a teenager by Tamara Smart and as an adult by Ella Balinska.
(Image: Sony Pictures)
In Netflix's Resident Evil trailer, the girls are new to New Raccoon City. They seem to live in a world that has managed to overcome the horrors of the late 1990s and the outbreak that took over Original Raccoon City.
A New Version of Resident Evil
Surely there is a purpose to this proposed narrative in two different eras. Andrew Dabb, the director of the series, had already commented that he wanted to present us with a different story. During an interview, he stated, "We would adapt to a zombie outbreak. It may not be pretty, but we would be able to do it". The showrunner will focus his vision on conveying a world that has come to terms with what has happened and is trying to overcome it.
However, the direction does not want to stray from the canon of the popular zombie franchise. They have introduced key elements so that the viewer feels like they are in this universe. Albert Wesker plays an important role in the plot, and authorities bombed Raccoon City in 1998. Wesker's prominence in this Netflix's Resident Evil trailer tells us that it will have interesting content for fans. The director stated that the director would well justify this version of New Raccoon City set in the present day. He also argued that they would not use simple narrative resources, but it will be a well-elaborated plot.
(Image Sony Pictures)
What do you think of the trailer? Do you feel like watching the series? We'll read you in the comments.
Featured Image Via Sony Pictures
I am a circus aerialist influenced by Dick Grayson and Spider-Man. Fortunate to write about the characters that inspired me. I also have a Bachelor's degree in Political Science and a Master's degree in International Trade.
Leave a comment