Netflix's Big Mouth Releases Season 3, Announces Spinoff
When Big Mouth released on Netflix in 2017, it felt out of place for the streaming service. The raunchy comedy about teenagers going through puberty was inappropriate, crude, but ridiculously hilarious. Compared to Netflix's long list of dramatic original content, it stuck out. The uniqueness of Big Mouth somehow worked, because they've been renewed through to a sixth season. Season 3 of Big Mouth recently released, as well as the news of an upcoming spin-off. So, did season 3 live up to expectations?
Big Mouth Season 3 Explores Friendship and Betrayal
Big Mouth uses short seasons and even shorter episodes. While having such short seasons, this show takes advantage of their short time to really pack a punch to audiences. The first two seasons dealt with themes of first crushes and first kisses, on top of the rapidly advancing puberty amongst a slew of middle schoolers. Season 3 of Big Mouth shows the maturity of the gang, albeit barely. Nick (voiced by showrunner Nick Kroll) remains tied to his Hormone Monster Connie (voiced by the always funny Maya Rudolph). Together, they start to identify what Nick's priorities are as he gets older, and what groups he wants to align himself with. Unfortunately, they're quite different from what Andrew (John Mulaney) and his monster, Maury, want.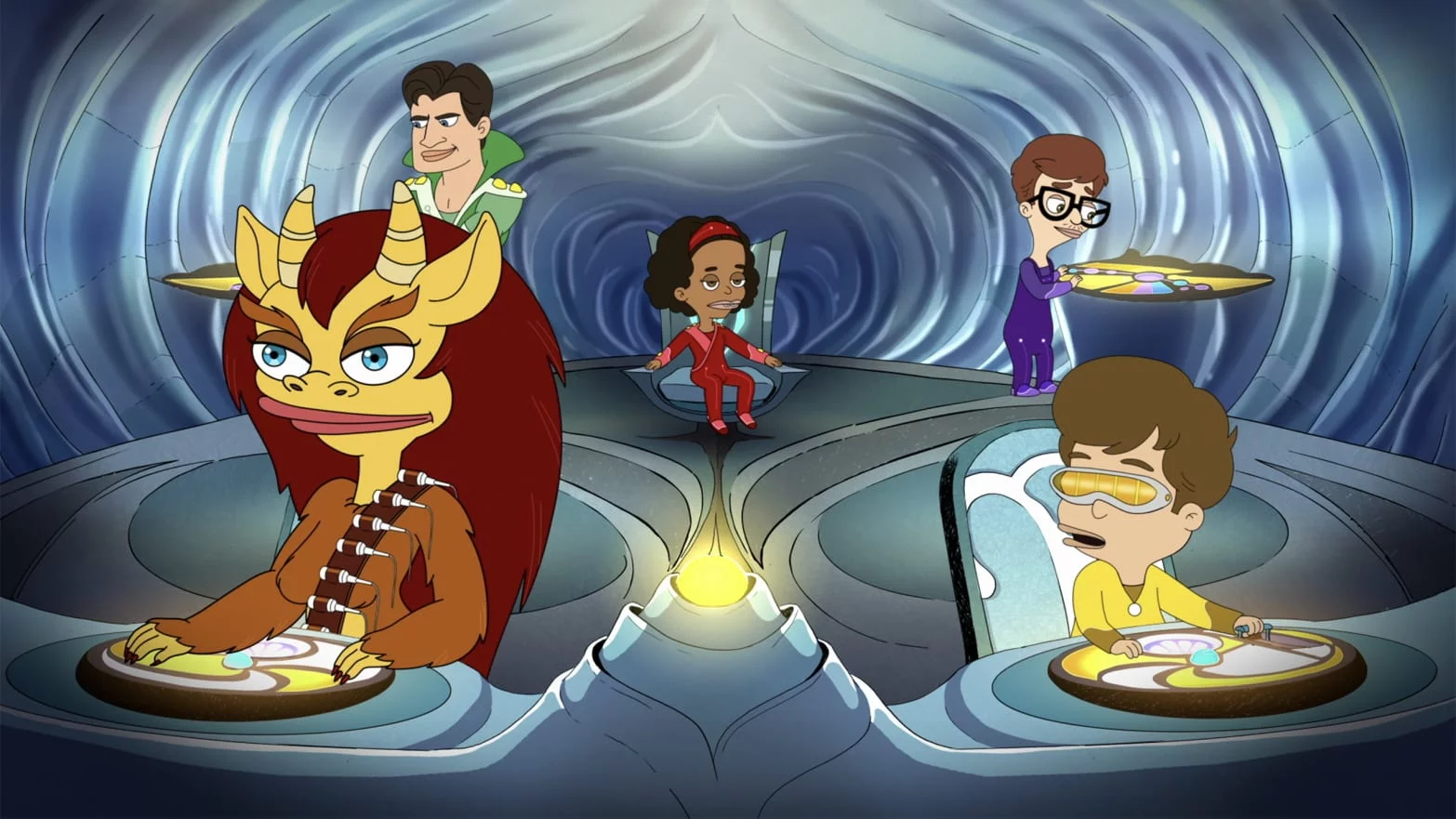 Image via Netflix.
Big Mouth keeps the basis of its content simple. Friends fight, love flourishes, and questions about identity remain ever-present. Despite how simple the show really is, it uses smart humor to achieve a level of comedy that we've been missing out on since the golden era of comedy kinds like The Simpsons, South Park, and Family Guy. The writers aren't afraid to be honest and are even less afraid to be vulgar. Nothing is off-limits. Amongst all of the dirty and inappropriate comedy is true vulnerability that can only be written based off of real experiences.
So, What Is Big Mouth Doing After Season 3?
The new season ends with the kids (ahem, budding adults) starting off their last summer before high school. With a confirmed 3 seasons ahead, they have plenty of time to explore whatever they want. Whether they skip straight to high school or deal with the long, hot days of summer, is unknown. At one point in the new season, Jay Bilzerian (voiced by Jason Mantzoukas) discovers a new Netflix series. He expresses that "Netflix has so much money, they made a show just for me!" So, they're certainly self-aware of how many experiences that they can showcase to help viewers identify with the wide range of characters.
Throughout the season there are multiple punches at Netflix, and references to other streaming services. They name-drop HBO and Amazon Prime Video, but not one of the other contenders in The Streaming Wars. Surprisingly, this didn't anger Netflix, even though some of the jokes seem to promote the other services. Nick Kroll has announced a Big Mouth spinoff called Human Resources, which will follow all of the Hormone Monsters when they aren't counseling their kids. So far, all we know is that Nick Kroll remains tied to the project, which will eventually stream on Netflix alongside Big Mouth.
So, readers, have you watched season 3 of Big Mouth yet? And are you excited about Human Resources? Let us know what you think in the comments!
Featured image via Netflix.
Meghan Hale is the kind of movie lover that has a "must watch" that is a mile long... and growing. When she isn't talking about the latest film and television news she is writing one of her many in-process novels, screaming film trivia at anybody who will listen, and working as a mental health care professional. Follow her on Twitter @meghanrhale for some fun theories and live reactions to all things entertainment.
Leave a comment