American Born Chinese Cast – Michelle Yeoh Joins 7 Others For Disney+ Series
Michelle Yeoh has been cast in a lot these past few months and I am all for it! From Shang-Chi and the Legend of the Ten Rings to the weirdly intriguing Everything Everywhere All At Once to taking the lead in The Witcher: Blood Origin. She is also set to lead the Star Trek: Discovery spinoff Section 31, currently in limbo because she's so busy. I'm thrilled to see a kickass Asian woman in starring roles! Well, she's got another one coming: the Disney+ series American Born Chinese based on Gene Luen Yang's best-selling graphic novel! So, what do we know about Michelle Yeoh and the cast of American Born Chinese, and what exactly will this series be about?
What Do We Know About Michelle Yeoh and the Cast of American Born Chinese?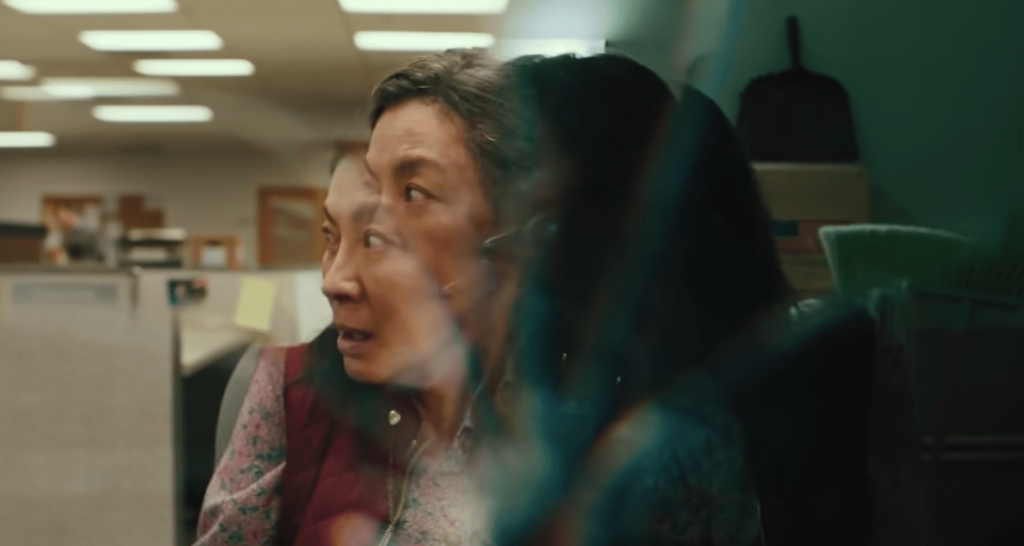 Image via Daniels
The Disney+ series will focus on the aforementioned American Born Chinese, which focuses on a Chinese American teenager named Jin Wang. Like many children of immigrants, he struggles to juggle his high school social life and his immigrant home life. One day, a new foreign student introduces himself to Jin and suddenly, he's thrown into a whirlwind of Chinese mythology, identity issues, and familial drama.
According to Variety, Yeoh will play Guanyin, an unassuming auntie who helps her nephew Wei-Chen navigate the challenges of American high school while maintaining her secret identity as the all-powerful Buddhist bodhisattva of Compassion. The article also announced that there were seven other people cast in the series. They include Ben Wang, Yeo Yann Yann, Daniel Wu, Chin Han, Ke Huy Quan, Jim Liu, and Sydney Taylor and these are the roles that they'll play:
Ben Wang as Jin Wang, the American teen whose parents immigrated from Taiwan, and who is struggling to carve out exactly who he's supposed to be, socially and culturally.
Yeo Yann Yann as Christine Wang, Jin's mom. A strong-willed, opinionated woman with a sly wit, she loves her family deeply.
Chin Han as Simon, Jin's father. He is a hard-working, devoted father and husband who is bumping up against the "bamboo ceiling" at his job.
Daniel Wu as Sun Wukong "The Monkey King," the legendary, all-powerful god of the Chinese epic Journey to the West, who enters our world in search of his son.
Ke Huy Quan as Freddy Wong, a fictional character from a popular mid-1990s sitcom.
Jim Liu as Wei-Chen, Jin's friend. a teen who has just arrived in the United States, his sweet demeanor belies the deeper mystery of his true identity.
Sydney Taylor as Amelia, a friendly "All-American" girl who is Jin's classmate and crush.
In addition, American Born Chinese will bring together some of the best and brightest Asian American creatives in the industry. It will be directed by Shang-Chi director Destin Daniel Cretton and Yang himself will be one of the executive producers. Bob's Burgers executive producer Kelvin Yu and his brother, Charles Yu (Westworld), as well as Melvin Mar (Doogie Kamealoha, M.D.), Jake Kasdan (Doogie Kamealoha, M.D.), and Asher Goldstein (Just Mercy) are the other executive producers. The Yu brothers are acting as the writers for the series.
It's exciting to finally have this graphic novel come out in a live series, especially because it brings to light important issues, such as racism, stereotypes, and trying to find yourself in the United States. Yang has also written another series of graphic novels called Boxers and Saints, which are two companion graphic novels that tell the story of the Boxer Rebellion as well as the story of Joan of Arc.
Michelle Yeoh in Crouching Tiger, Hidden Dragon | Image via Sony Pictures
The series is currently in pre-production but watch this space for more information as we get it.
Are you excited that Michelle Yeoh was cast in American Born Chinese? Let us know in the comments below!
Featured image via CBS Interactive.
Leave a comment