MCU's Ironheart: First Look At Riri Williams' Ironheart Suit And Anthony Ramos' The Hood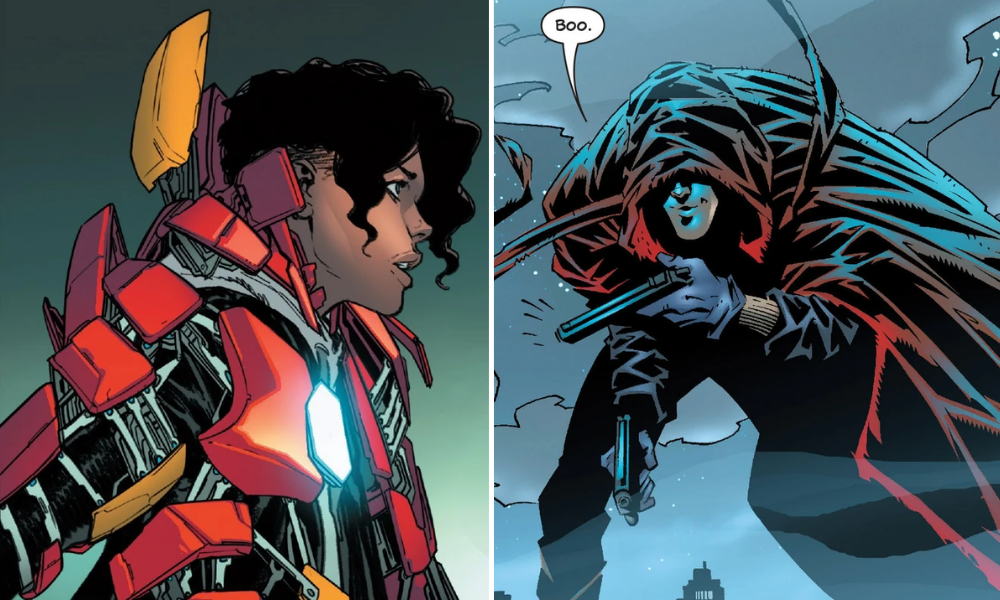 Leaked on-set photos of MCU's Ironheart give us a first look at Dominique Thorne's Riri Williams wearing her Iron Man-like suit. Other photos also confirm that Anthony Ramos will be playing The Hood.
MCU's Ironheart: First look at Riri Williams' suit
The most awaited sequel of Black Panther will finally be coming to the big screen this November. Black Panther: Wakanda Forever will also be Marvel's final film in Phase 4. Next year, Marvel will start Phase 5 with Ant-Man and The Wasp: Quantumania.
FULL SUIT pic.twitter.com/ITaqyXNogD

— Ironheart News (@ironhnews) August 8, 2022
 But aside from the comeback of our beloved Wakandan characters, Wakanda Forever will feature Dominique Thorne's Riri Williams for the first time. In the comics, Riri Williams is a gifted young girl with a genius-level intellect. She managed to build her own prototype of Iron Man's suit after reverse-engineering the outdated armor. She began her adventures as Ironheart shortly right after that.
Thorne's appearance in the Black Panther sequel will be a prelude to MCU's Ironheart. The Disney+ series will premiere in next year's fall.
In leaked on-set photos of MCU's Ironheart, we get the first look at the suit Riri Williams created. The prototype of William's suit very much looks like its comics counterpart. While the suit appears comic-book accurate, a report from Cosmic Circus says there's some change regarding Riri's background.
According to the report:
"Riri has been kicked out of MIT after she was caught doing some things she shouldn't – such as being paid to do other students' homework for them. I have heard that the money is going to a good cause though – for funding so she can build her own Iron suit."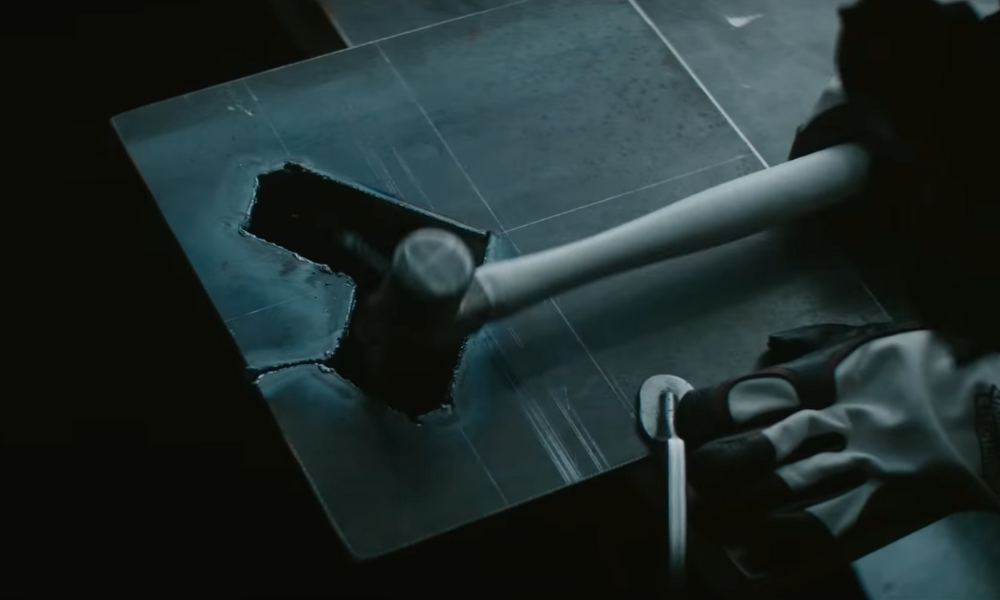 Marvel Entertainment
But as we've seen in the trailer for Black Panther: Wakanda Forever, Riri is already building her Ironheart suit. This report would not make sense, especially the need to fund her suit, if at the end of Wakanda Forever, she already has one. 
Anthony Ramos as The Hood
Aside from the leaked photos of Williams' Ironheart suit, new leaked photos confirmed the character that Anthony Ramos will play. Even before this confirmation, fans were already curious which villain would appear at MCU's Ironheart, and it seems like the show will dabble in some magic.
The leaked on-set photos feature the Hamilton star wearing a red cloak while holding a handgun. The look, like Williams' suit, is comic book accurate for the character The Hood.
First Look of The Hood from Ironheart pic.twitter.com/wp9JfeaDQ6

— MARVEL NEWS. (@EverythingMCU1) August 8, 2022
In the comics, Parker Robbins was once a petty criminal before he became a supervillain. He had a sickly mother who needed constant medical care, which pushed Robbins to drop out of high school and begin stealing and other crimes. Together with his cousin, they ravaged a nearby warehouse only to encounter a demon in a cloak. Robbins shot the entity and stole its cloak. Unbeknownst to him, the cloak has enchanting powers and comes from Dormammu. With the cloak, The Hood can teleport, blast demonic energy bullets from his guns, turn invisible, and even resurrect the dead.
It is still unclear at this moment if MCU's Ironheart will follow Robbins' storyline and how he was able to possess Dormammu's cloak and boots. Given that the previous MCU movies and shows have featured more information about the mystic arts, it's a safe guess that MCU's Ironheart will tap into the previous shows and movies' plots.
We'll finally know how Riri Williams became part of the Wakandan Force in Black Panther: Wakanda Forever in just a couple of months. Hopefully, the movie sequel will also give us more context on MCU's Ironheart.
Catch the MCU debut of Dominique Thorne as Riri Williams in Black Panther: Wakanda Forever on November 11, 2022. Meanwhile, MCU's Ironheart will stream on Disney+ late next year.
Paul is many things. He's a fan of anime, superheroes, and everything in between. He dedicates his downtime to annoying the heck out of his cats and dog.
Leave a comment