Neil Gaiman Looks Back At Old Tweet That Cast Mason Alexander Park As Desire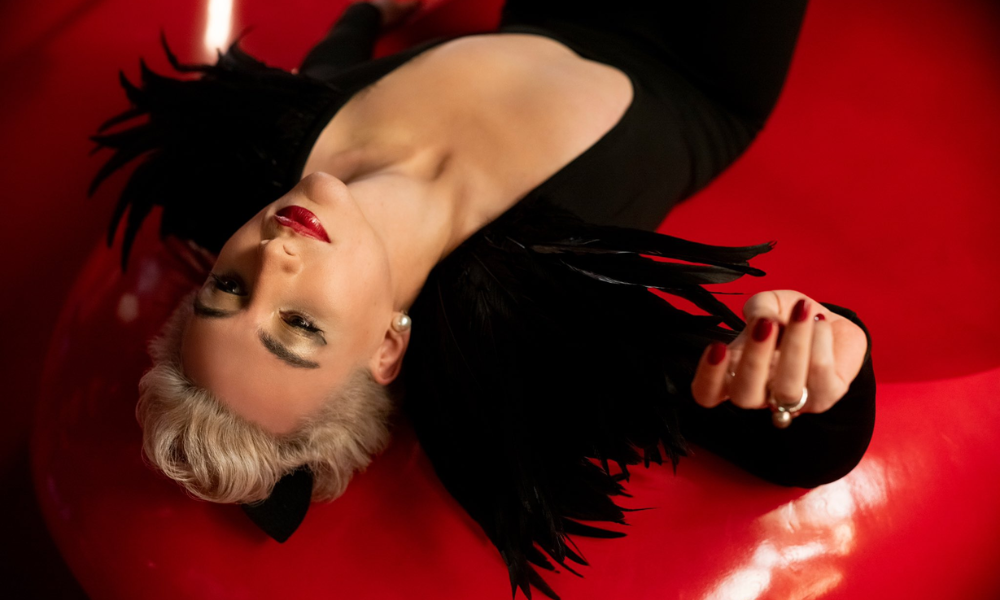 Neil Gaiman, the creator of The Sandman, reveals the tweet that made him cast Mason Alexander Park actor as Desire.
In case you've missed it, the adaptation of Neil Gaiman's The Sandman is now on Netflix. The show follows the comic book of the same name that first came out in 1989 and was originally published by DC Comics. Together with Neil Gaiman, David S. Goyer and Allan Heiberg developed the source material for Netflix. Meanwhile, DC Entertainment and Warner Bros. Television produced the show.
Just like the source material, The Sandman follows the story of Morpheus or more known as The Sandman. Morpheus is one of the seven Endless siblings and rules over his realm called The Dreaming. The story begins with Morpheus being captured in an occult ritual aimed to initially capture his sister Death. After being imprisoned for over a century, he managed to break free, only to know the severe damage his absence made to The Dreaming.
English actor Tom Sturridge plays the titular role of Sandman. Boyd Holbrook (The Corinthian), Vivienne Acheampong (Lucienne), and Patton Oswalt (Matthew) are also in the principal cast. Meanwhile, Game of Thrones alumna Gwendoline Christie plays Lucifer Morningstar in the show.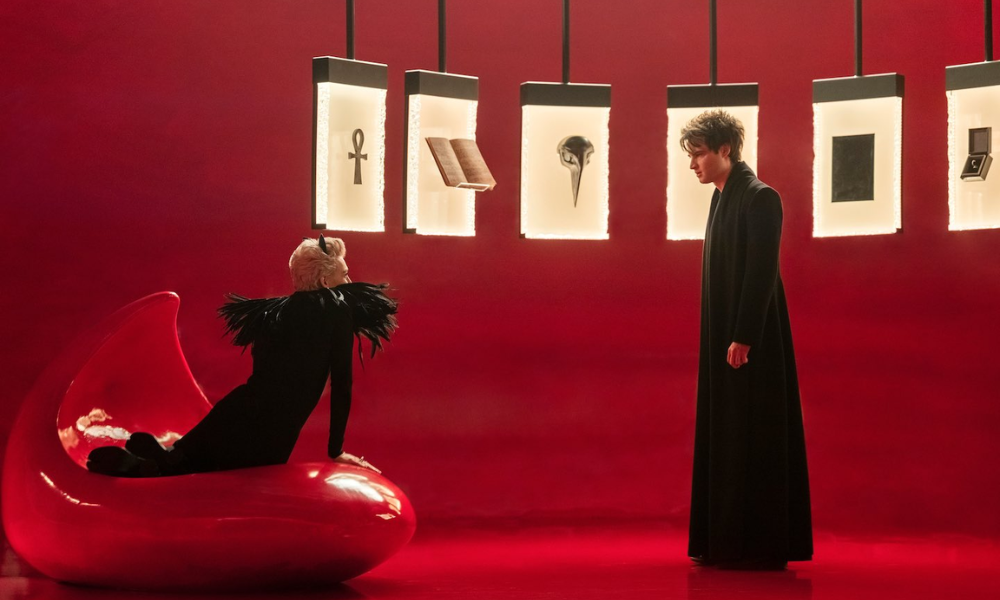 Twitter (@MasonAPark)
Mason Alexander Park actor as Desire
Aside from the incredible actors, the first season of The Sandman introduced us to some of the seven Endless. We've seen Kirby Howell-Baptiste's Death and Donna Preston's Despair. 
But probably, one of the most unforgettable characters in the first season is the portrayal of Mason Alexander Park actor as Desire. In a recent tweet, Neil Gaiman reveals the origins of Park's casting as Despair's mischievous twin.
In the tweet, Gaiman shared a screencap of a tweet he made in October 2020 contemplating his show's upcoming adaptation. 
The original tweet says, "I'm just about to watch the first day's "dailies" from Sandman, and realized that the people reading Sandman now are the last ones to get to read it in a world where there's been no Sandman adaptation, where you can't see it on a screen." The tweet ends with, "I heard the groaning hinges of the world." It's important to point out that the attempts to adapt The Sandman began in 1991, but every plan didn't come to fruition.
Park replied to Gaiman's tweet, asking if "Desire will be making an appearance S1? And if so, please tell me you haven't found them yet/are still auditioning." Together with their tweet is a gif of Sarah Paulson saying, "I am begging you from my soul."
In Gaiman's recent tweet, he reveals that Mason's reply in 2020 kickstarted the process of them playing Desire. 
Mason's reply began the process of getting @MasonAPark cast. But my original tweet now feels like it was written from a time that's passed. The groaning hinges of the world indeed. pic.twitter.com/kPFALLtxX7

— Neil Gaiman (@neilhimself) August 10, 2022
Playing Dream's long-standing rival
In the comics, Mason Alexander Park actor is described as an androgynous being with masculine and feminine physical qualities. They personify every human's desires and passions, and their seductive and enticing tone is a perfect way to capture the yearnings of every man.
In 2017, Gaiman decided to switch the pronouns used for Desire from "it/its" to "they/them." The decision further signifies that Desire's identity doesn't fall into the binary of she and he pronouns. Meanwhile, Mason Alexander Park actor is a non-binary, trans actor who previously starred in the live-action adaptation of Cowboy Bebop. 
Late last year, the casting of Mason Alexander Park actor as Desire and Kirby Howell-Baptiste as Death faced anti-trans and racist criticisms. Neil Gaiman quickly defended their decision to cast a non-binary, trans actor and a black woman to portray the characters. He firmly said, " give zero fucks about people who don't understand/haven't read Sandman whining about a non-binary Desire or that Death isn't white enough. Watch the show, make up your minds." 
Without a doubt, casting Mason Alexander Park actor as Desire is nothing but brilliant and spot-on. They brought a perspective about Desire that only a non-binary actor could bring to the table.
The Sandman is streaming now on Netflix.
[Featured Image: Twitter (@Netflix_Sandman)
Paul is many things. He's a fan of anime, superheroes, and everything in between. He dedicates his downtime to annoying the heck out of his cats and dog.
Leave a comment