Mary Elizabeth Winstead Ahsoka Character Rumors
Currently, fans of a galaxy far, far away are eagerly awaiting the arrival of the latest TV show – Ahsoka. Like with most of their projects, Disney has been pretty quiet about the important information. We know a few details about the roles of some actors in the show. For example, Rosario Dawson will be taking the lead role, while Natasha Liu Bordizzo is set to be Sabine Wren. We've known for a while that another actress is going to appear in Ahsoka – Mary Elizabeth Winstead. But just who will she play? Here's what we think.
Ahsoka Mary Elizabeth Winstead is Hera Syndulla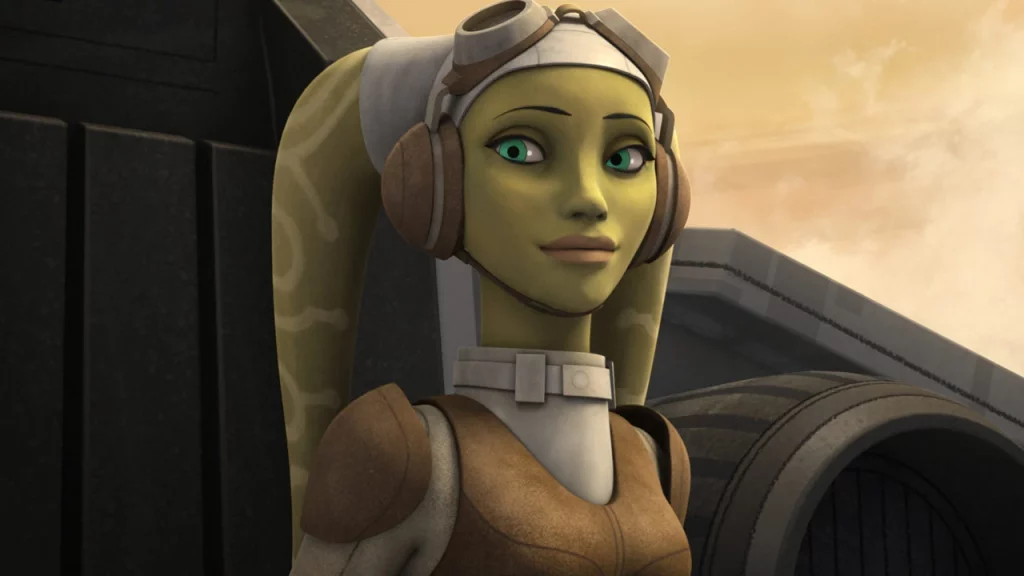 Image: Lucasfilm/Disney
Our first pick of Mary Elizabeth Winstead Ahsoka speculation is Hera Syndulla. Previously, Syndulla played an important role in establishing the Rebellion. She was Ahsoka's good friend, and she was essential in sowing the seeds of the Rebellion. Additionally, Syndulla was the captain of the Ghost. Any Star Wars Rebels fans will remember that this was an important ship from the show. After all, the lead character Ezra Bridge was a member of it!
Additionally, Sabine Wren was part of this Rebellion. So, it's clear that Hera Syndulla is a key figure for the Rebellion, and she already has lots of connections to Ahsoka. Perhaps for Ahsoka, Mary Elizabeth Winstead could take this role.
Ahsoka Mary Elizabeth Winstead is Doctor Aphra
Image: Lucasfilm/Disney
However, it could be that we'll see someone who's a bit more ambiguous with their morals. Namely, everyone's favourite treasure hunter – Doctor Aphra! So far, Aphra has only ever appeared in the comics, though she quickly became a hit with fans. Surprisingly, Disney is yet to commit Aphra to a live-action portrayal. Maybe for Ahsoka, Mary Elizabeth Winstead could be the first to portray Aphra in the flesh.
After all, including Aphra would be a great way to include someone who isn't so clear-cut with their morals. Aphra worked alongside and against Darth Vader in multiple ways, including in between A New Hope and The Empire Strikes Back. She's similar to Han Solo, but it's clear that she doesn't want anything to do with the overall battle for the Galaxy. So, this gives her a wider scope for some crazy adventures. However, it might be hard to tie Aphra into the events of Ahsoka, so this might remain a wish.
Also, it could be that for Ahsoka, Mary Elizabeth Winstead is going to play an enemy instead of an ally. Barriss Offee was a Jedi Padawan who turned evil during The Clone Wars. She was behind the Temple bombing that eventually led to the Jedi kicking Ahsoka out of the Order. Including Offee would be an interesting way to explore a darker plot, in line with the dark nature of the Galaxy. We could see Ahsoka wrestling with her guilt, and it could remind fans that the Jedi Order is not infallible.
Ahsoka Returning Characters
Image: Lucasfilm/Disney
Additionally, Disney could go very left field and choose a powerful female figure from Star Wars Legends. Namely, it could be Mara Jade! Currently, Jade is not part of the Star Wars canon, although she is a firm favourite with the fans. In Legends, Jade was the Emperor's Hand who eventually turned good and fell in love with Luke Skywalker. She's not appeared in the Disney version of Star Wars yet, but perhaps in Ahsoka, Mary Elizabeth Winstead will change things. Maybe we'll see Jade re-enter the franchise, although it would be difficult for them to do this. It's not impossible, though – after all, stranger things have happened in Star Wars!
However, it's also important to remember that in Ahsoka, Mary Elizabeth Winstead will play someone entirely new. As fans love returning characters, relying too much on those that came before can stifle the plot. Maybe Disney will make a completely new character for the show, and they'll be unlike anyone we have seen before. That's just as exciting, too!
What are your thoughts? Who do you think Mary Elizabeth Winstead will play in Ahsoka? Is it one of these characters above, or are you hoping for someone new entirely? Let us know your thoughts in the comments below!
Hi! I'm Arvyn, and I'm an English teacher from the UK. I've been teaching English online for over 4 years to students from all across the world and all ages. Outside of work, I'm a huge fan of reading, video games, and playing with my adorable kitties. See ya!
Leave a comment