Marvel Studios Vision Disney+ Series Reportedly In Development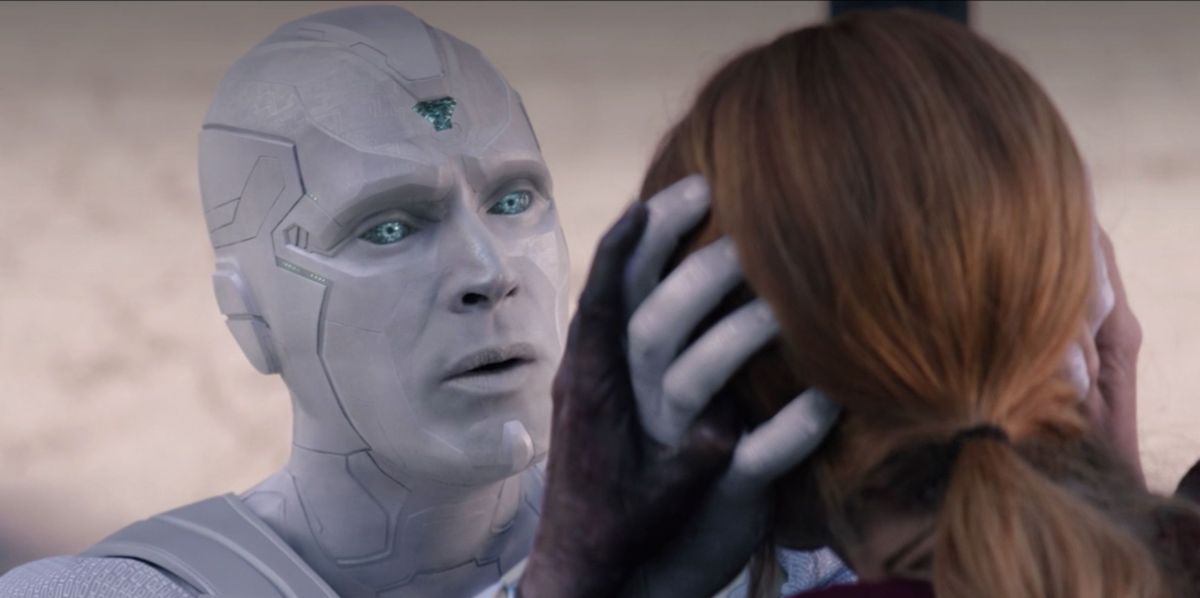 According to new reports, Marvel Studios Vision Disney Plus could possibly be returning to the Marvel universe starring in this own TV series on Disney+. The show would keep Paul Bettany playing the role of Vision. Marvel Studios has shown favor towards Bettany for quite some time now. He first made his appearance as Jarvis, the Artificial Intelligence who assisted Tony Stark in the Iron Man movies. He later made his live-action debut as Vision in the Avengers: Age of Ultron all thanks to the Mind-Stone. Unfortunately, after playing in a few Marvel movies, Vision finally met his fate in Endgame.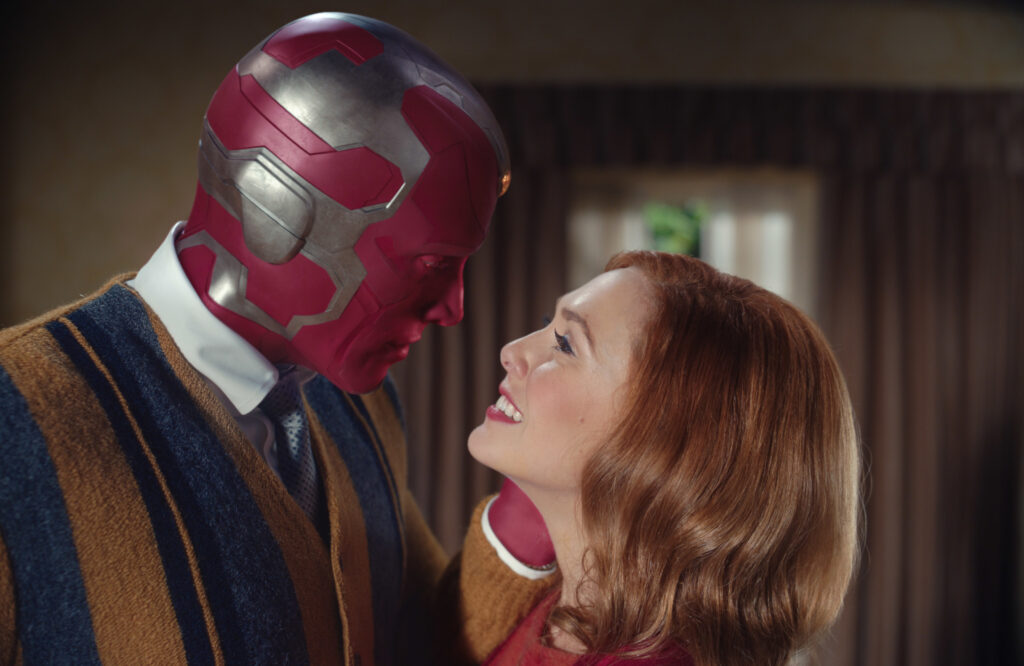 Vision and Wanda
In the Disney+ series WandaVision, we bear witness to a heartbroken Wanda Maximoff (Elizabeth Olsen) as she creates an alternate reality in order to cope with the loss of Vision. S.W.O.R.D. on the other hand is running experiments on Vision's remains, leading to the creation of "white" Vision. Once S.W.O.R.D. realizes exactly what is going on, they assemble all of Vision's body parts and attempt to stop Wanda. The series ends with a white Vision flying toward the sky, fleeing the scene. Fans everywhere were left to wonder what was coming next for Vision, but it appears we might have our answer.
Marvel Studios Vision Disney+ Series
In an episode of The Hot Mic podcast, insider Jeff Sneider claims that Marvel Studios and Disney+ have opened up the writer's room for their newest project. Reports say Marvel plans to call it Vision Quest. The title itself is one of the character's most memorable arcs in Marvel Comics, dating back to 1989 in West Coast Avengers. In the comics, Vision is dismantled, taken apart, and turns white as a ghost. We already saw this portrayed in WandaVision. Although – Sneider made the remark that he did NOT know if the new show will come from that comic's storyline. He also revealed that this information is "coming from a good source that has been accurate in the past."
Hex Vision and White Vision
If you follow the comics, you know it was just a matter of time before they brought Marvel Studios Vision Disney Plus back to the film scene. There are a few different speculations as to what is next for Marvel Studios Vision Disney Plus and Wanda. At the end of Doctor Strange in the Multitude of Madness, Wanda is left with an extreme cliffhanger. Perhaps in the creation of this new show, we will see the two reunited again. Still, nothing is set in stone (yet) and this is all speculation.
With the popularity of WandaVision, Marvel can't go wrong with releasing a show specifically based around Marvel Studios Vision Disney Plus. There is already one other upcoming WandaVision spinoff in midst of this. Agatha: Coven of Chaos is set to be released on Disney+ in December 2023. Filming starts in a few months and reports have said that this show will make its appearance sooner rather than later.
Marvel and Disney+ have a lot up their sleeves, so we can only hope that we hear more updates soon!
Nicole enjoys escaping reality and immersing herself in any world possible - that includes anime, gaming, and superheroes.
Leave a comment