Marvel Newcomer Reveals BTS Photos Of His Debut As Skaar In MCU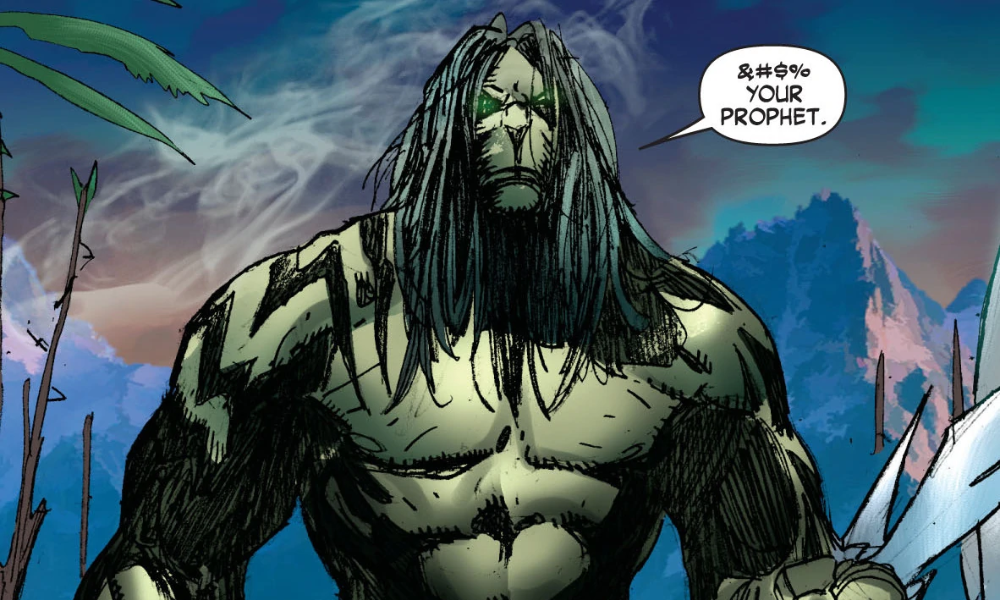 Marvel newcomer, Wil Deusner, shares exclusive BTS photos and his experience debuting Hulk's son Skaar in MCU. The actor posted this following his appearance in She-Hulk: Attorney at Law.
Lots of unexpected events have been going on in the Marvel Cinematic Universe, especially with the finale of She-Hulk: Attorney at Law. One of these is that the Hulk becomes a father to a son named Skaar. 
An offspring of the Hulk and Caiera the Oldstrong, Skaar comes from the Planet Sakaar. This implies that Skaar in MCU appeared because Hulk thought of prolonging his lineage while controlling the planet. His history was thoroughly detailed in the comics, including stories in Doctor Doom, Silver Surfer, and many others. 
Indeed, having Skaar in MCU is another chapter in this epic story we must all watch for. Details about how his story will unfold are not yet known. But before fans know what stories lie ahead for this new hero, the young actor behind Skaar found himself having fun while on the set. With Deusner's debut, we welcome another fresh face in the MCU together with Xochitl Gomez, Imana Vellani, and many others. 
Actor Shares exclusive BTS photos
Wil Deusner, the young man portraying Skaar in MCU, shares some behind-the-scenes photos on his Instagram. Expressing his excitement, Deusner said that it has been "such an honor working with such incredible people."
One of his captions reads: 
"woah… hey guys! this is me as a 7 foot tall green guy 🙂 been sitting on this one for a while now, super excited to have been a part of this super fun show and it was such an honor working with such incredible people!"
Photo: Instagram
In another Instagram post, Deusner shares photos of him wearing his mocap equipment, further revealing that he wasn't able to take that much pictures:
"I didn't get to take a lot of pictures on the set of She-Hulk but it was a wild new experience! i had to act with dots all over my face in these itchy gray pajamas, i wore this vest with all the mocap equipment in it, and everyone had to act to a golf ball attached above my head, so that was weird. luckily one of the producers drew a nice lil face on it. if i remember correctly, we named him paul :)"
Though his appearance as Skaar in MCU in this television series is brief, it sure left this young man with much enthusiasm. Viewers and fans alike are hoping that this energy would spark more projects involving the Hulk's son in other TV series or movies.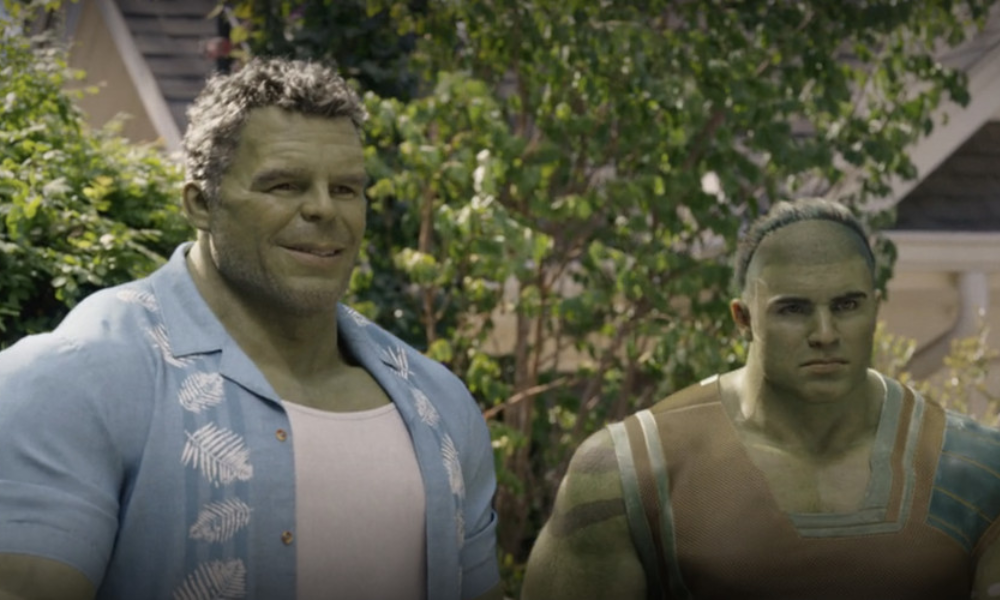 Disney+
The future of Skaar in MCU
Will we ever see Skaar in MCU again? Rumors have been floating around saying that Captain America: New World Order could be where we'll see She-Hulk and Skaar again. This is further corroborated as a major villain – the Leader – is set to appear in this movie. Marvel Comics fans can recall that the Leader once controlled Skaar to be a spy to his father. 
There's also another epic: the World War Hulk movie, which focuses on all the Hulks. And, of course, shall Marvel and Disney renew She-Hulk for another season, we expect the young Hulk to make his appearance again.
Skaar would most likely appear in the Avengers: The Kang Dynasty or Secret Wars. Marvel has a lot of explaining to do with Skaar's age and how he turns out to be like a fully grown man, but this also builds up more creative space for the young hero's future.
There is still no news on when and where we'll see the character next. The only hope is that Skaar in MCU appears in more shows often.
The complete season of She-Hulk: Attorney at Law is now streaming on Disney+.
Paul is many things. He's a fan of anime, superheroes, and everything in between. He dedicates his downtime to annoying the heck out of his cats and dog.
Leave a comment