Love Death + Robots Volume 3 Official Trailer Released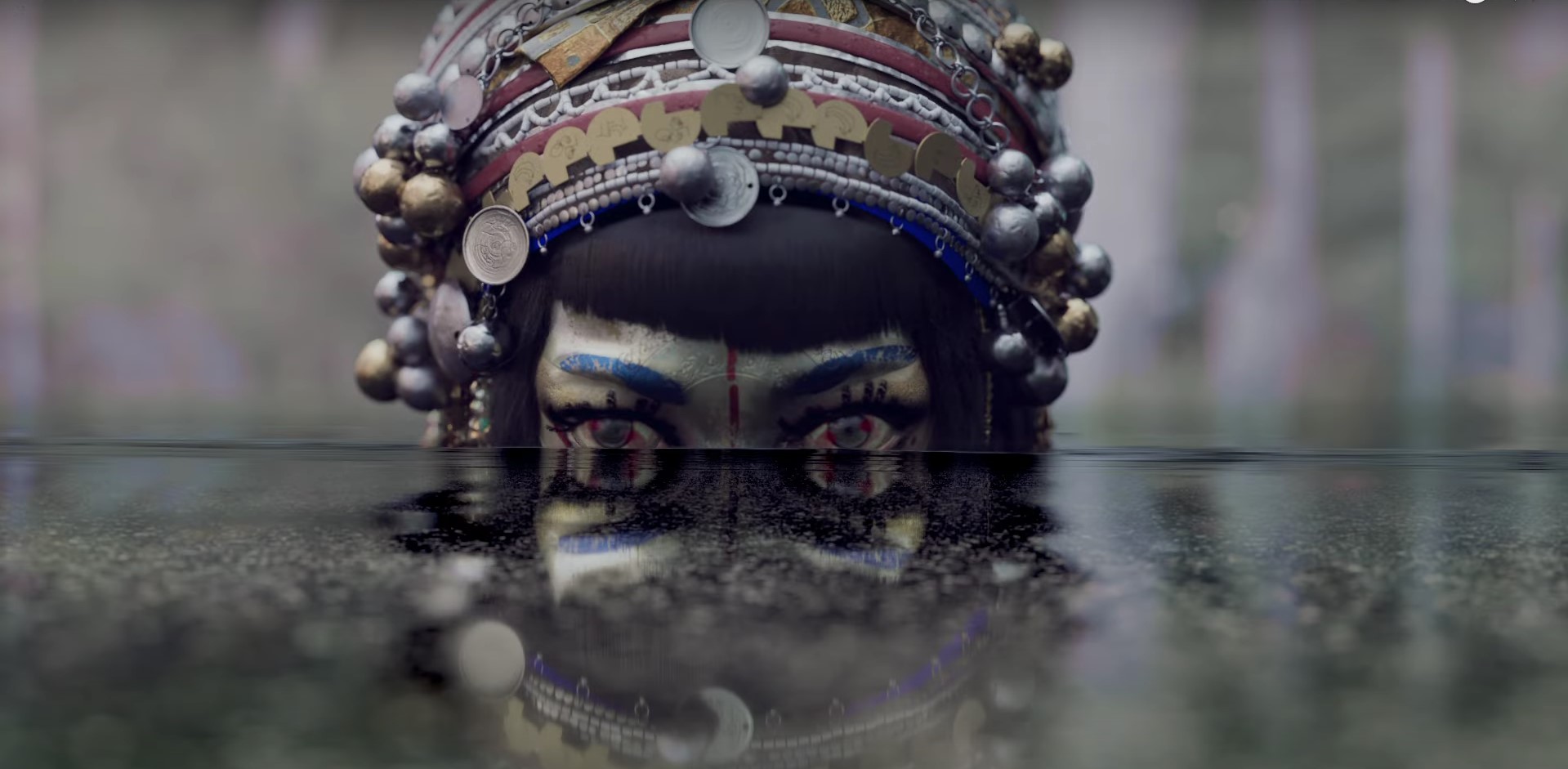 Today Netflix announced the release of a new season of Love, Death, + Robots. The third season is near, and this streaming company announced it with a fresh trailer for volume 3. We will see action, romance, and a fight between humans and machines in this one.
Netflix posted the new trailer on their various social media, reaching all fans of this series. That shows that the level of quality far exceeds the second season and the first. Every season, Netflix tries to improve this product and always succeeds. Although this time, they had to show off and hire staff for this first-class production.
What did the new trailer for Love, Death, + Robots Volume 3 bring? Keep reading this post to find out.
Love, Death + Robots Volume 3 Trailer
The new trailer for this Netflix streaming came out today, and it left many gasping. We see robots emerging from the water, crabs, mermaid mode, or in other shapes. In many cases, the robots were fighting with humans, either soldiers, sailors, or fishers.
We also see a sort of Banshee coming out of the water when a group of soldiers finds her. The creature emits a sound wave that knocks down the humans, and they flee from the humanoid robot, similar to Cleopatra.
The trailer indicates that the season will be more focused on the sea as a habitat with a lot of organic diversity. Sea cities, mermaid animals, or other types of mammals are seen living in a large city, similar to Atlantis. Astronaut-like women explore unknown lands with a classical melody that fills the production with eeriness.   
Along with the trailer of this third season, Netflix also released more information about it. For example, this season will have a total of nine chapters, although the approximate duration of each one was not detailed. Each chapter has a different story directed by a different renowned director.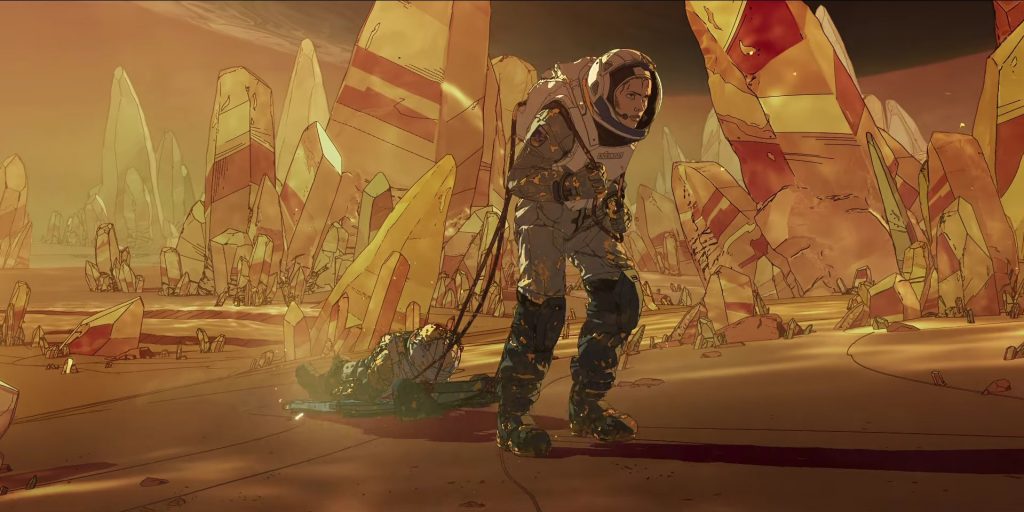 Image via Netflix
Nine Episodes with Exceptional Directors
The first chapter is called "Three Robots: Exit Strategies," directed by Patrick Osborne. The second chapter of this series is titled "Bad Travelling," whose director was iconic David Fincher. The third episode was directed by Emily Dean and was called "The Very Pulse Of The Machine."
The fourth episode of this production is titled "Night of the Mini Dead," who commanded them were Robert Bisi and Andy Lyon, and the fifth episode is "Kill Team Kill," directed by Jennifer Nelson. The sixth episode is based on a story by Bruce Sterling that was called "Swarm" and was directed by Tim Miller.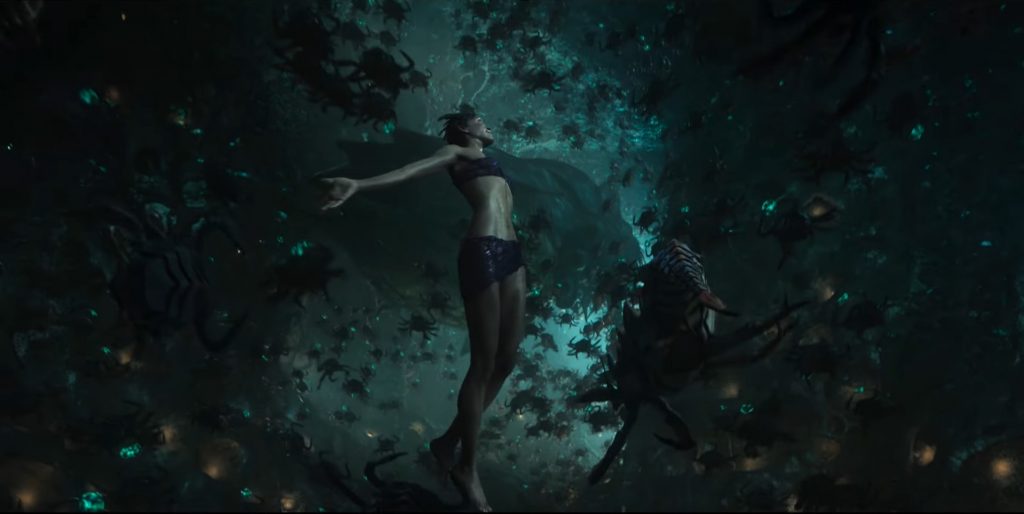 Image via Netflix
In the seventh episode, we will see an episode called "Mason's Rats," directed by Carlos Stevens. The eighth filming of this season was titled "In Vaulted Halls Entombed" and was directed by Jerome Chen. We have the ninth chapter called "Jibaro" to finish this season, led by Alberto Mielgo (Pinkman.tv).
As you can see, the third season of Love, Death, + Robots will start soon, and Netflix has already left us a trailer to know what will be in it. We will see nine chapters, each telling a different story under a particular director and style. The trailer shows us various robots under diverse scenarios, such as in the sea, swamp, and ocean depths.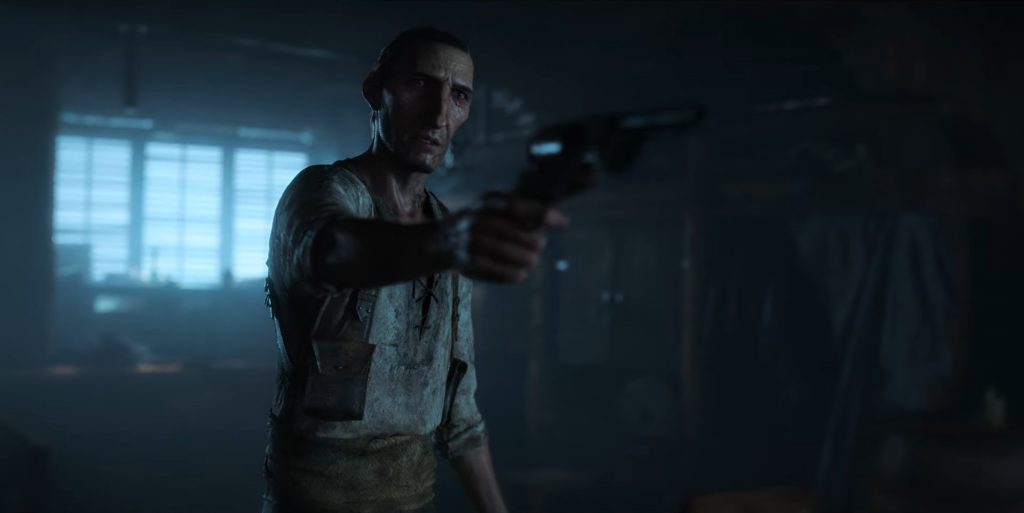 Image via Netflix
This third season promises, and with the directors who participated in this one, it is likely better than the second one that won 11 awards. Despite having lost many subscribers recently, Netflix continues to look for new ways to improve. 
Tell us in the comments which episode excites you the most!
Featured Image via Netflix
Leave a comment