Loki Season 2 Directors Announced – Justin Benson And Aaron Moorhead Join Team
We've been excited for more episodes of Loki from the moment a second season was announced during the first season finale credits. While we certainly haven't seen a shortage in new Marvel Cinematic Universe titles, we also haven't been able to stop thinking about those big reveals that came from the God of Mischief's Disney+ series. We're finally getting some more details on the series' future, and now the Loki season 2 directors have been announced with Justin Benson and Aaron Moorhead joining the team.
Justin Benson and Aaron Moorhead Join As The Loki Season 2 Directors
Loki's first season, which debuted on June 9th, 2021, was directed by Kate Herron. She quickly revealed that she would not be returning to the show's second season, claiming that she had only ever committed to one season and had other plans for her future. This includes watching the new content as a fan rather than a creator. We can't blame her, considering how fun it is to watch as a fan!
Instead, Aaron Moorhead and Justin Benson will be taking the directors chair for Loki season 2. The directing duo is jumping into the MCU in full force, as they are also co-directing episodes of Moon Knight together. Moon Knight premieres on Disney+ on March 30th, 2022. Other projects of the pair include The Twilight Zone and Archive 81. It has not been revealed if they will direct every episode of Loki season 2, but they will take on the "majority of the episodes."
The Disney+ and Marvel team is growing. Tom Hiddleston is set to return as an executive producer and series star (after all, how could they make it without him?), and Michael Waldron, the first season's showrunner, will be executive producing as well. Eric Martin, who wrote episode 4 and co-wrote episode 6, will be the head writer.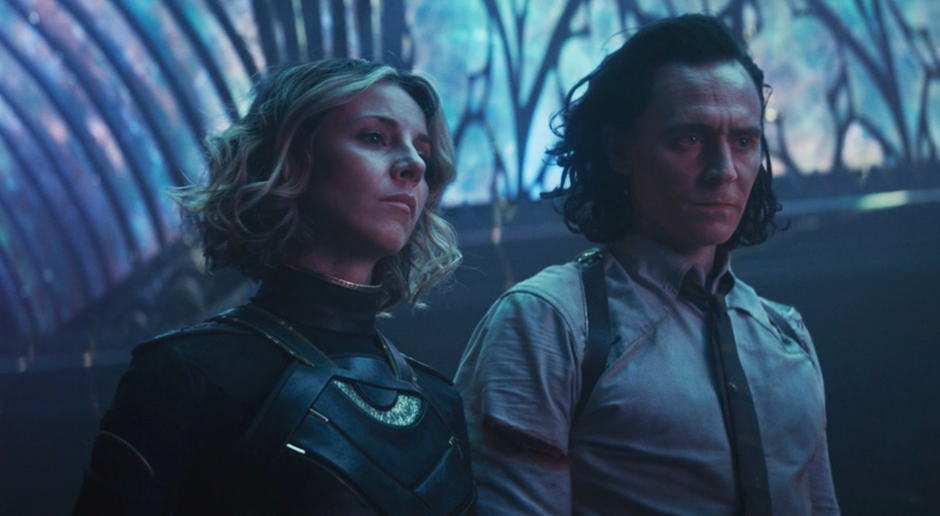 Image via Marvel Studios.
What Glorious Purpose The Future Of Loki Holds
Season 2 of Loki is set to start filming in the summer of 2022. Based on our best estimates, this means that the new episodes could premiere as early as October of 2023.
It's more than likely that Marvel titles releasing earlier than Loki season 2 will continue the big reveal that Jonathan Majors' Kang has entered the multiverse. The actor is already tapped to lead Ant-Man and the Wasp: Quantumania, which premieres on July 28th, 2023.
Another upcoming film, Doctor Strange in the Multiverse of Madness, is releasing May 6th, 2022. It will likely have even more tie-ins to Loki and the potentially devastating impacts on the multiverse. None of the Loki stars are confirmed to be featured, but some hints suggest that the Time Variance Authority could make an appearance. Thie biggest clue is that a background featured in the Doctor Strange trailer looks suspiciously like a TVA portal.
Based on how much is bound to happen in the MCU between now and 2023, it's hard to guess where season 2 will take us. Will Loki still be trapped in the wrong universe? Or maybe he'll escape and join Ant-Man in his film. Wherever they go, if it matches the excitement of season one, then we're in.
Loki Season 2 Does Not Have A Release Date.
Readers, are you excited to see that Loki season 2 has found its directors with Justin Benson and Aaron Moorhead? Let us know what you're hoping to see in the upcoming season. And while you're in our comments, drop how you think it'll connect to the rest of the franchise.
Featured image via Marvel Studios.
Meghan Hale is the kind of movie lover that has a "must watch" that is a mile long... and growing. When she isn't talking about the latest film and television news she is writing one of her many in-process novels, screaming film trivia at anybody who will listen, and working as a mental health care professional. Follow her on Twitter @meghanrhale for some fun theories and live reactions to all things entertainment.
Leave a comment