Live-Action Dungeons & Dragons Show Now In The Works!
Dungeons & Dragons has been on a roll these last few years. Sure, it's been fairly slow. But, the brand isn't known for its fast-paced content addition. We've got a "new version" coming in 2024. Now, there's a live-action Dungeons & Dragons show in the works.
We're just off the news of the upcoming Dungeons & Dragons film. And, last year also saw Dungeons & Dragons Last Alliance coming into play. But, we barely had time to breathe before Deadline reported a new TV show.
Apparently, Paramount+ already ordered an eight-episode adaptation of the popular tabletop RPG franchise. There's already a pilot script ready. And, the direction of the first episode is already under Rawson Marshall Turber's watch.
Needless to say, the show is in good hands. Paramount+ was already responsible for the amazing Halo TV show.
The thing is, to say that the project is ambitious would be an understatement. Let's dive into it and see exactly why I say that.
A collaboration between eOne and Paramout+
Two giants, akin to you and your friends trying to slay Vecna for the 100th time. (Image credit: Wikimedia Commons)
The lead studio behind the Dungeons & Dragons TV show is eOne. They showed the project back in November. They gained the attention of several buyers. Yet, Paramount+ won the competition. Now, the two studios will be partnering for the show.
That said, it's definitely not the first time they've worked together. Moreover, it's not even the first Dungeons & Dragons project they've done. The two studios are also co-producing Dungeons & Dragons: Honor Among Thieves. The movie is under Jonathan Goldstein and John Francis Daley's direction.
The movie will be coming to theaters on March 31. We still know little about the film. All I know is that it'll follow a group of thieves. And, the plot revolves around a score gone wrong. In the end, the team will have to save the world from evil.
As for the characters, we have your regular party. There's a barbarian, paladin, sorcerer, druid, and rogue. So, viewers will feel right at home if they've ever played a D&D campaign. However, we know next to nothing about the TV show.
The ambition behind the live-action Dungeons & Dragons show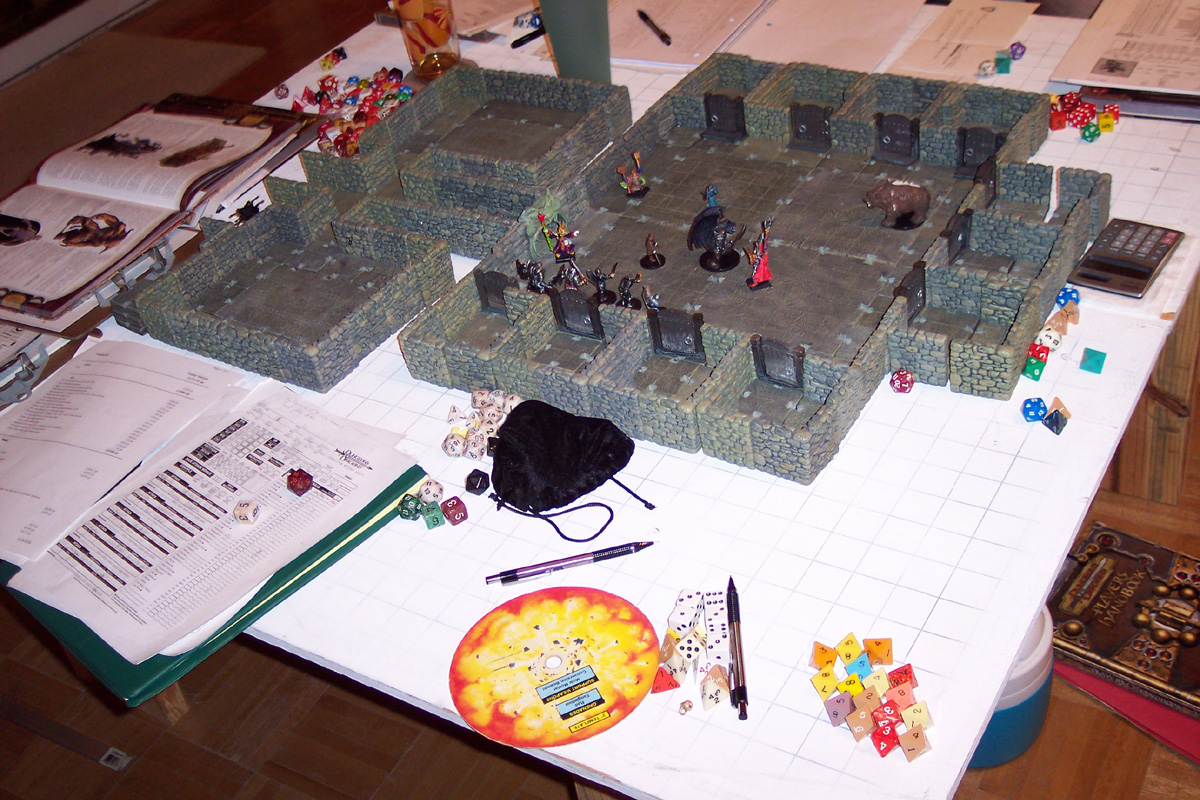 The project might be as ambitious as my biggest Dungeons & Dragons campaign. (Image credit. Wikimedia Commons)
Adapting the D&D universe to television has been a priority for eOne. This shift came after Hasbro acquired the company. But, they probably care a lot more about the brand than you might think. The TV project is a huge undertaking for the company.
Media outlets sell the project as the studio's largest project ever. And, plans could include starting a D&D cinematic universe. The project would span different scripted and unscripted shows. Plus, Paramount+ and eOne already own the D&D movie. So, we might see these two projects as the start of that.
Needless to say, a live-action Dungeons & Dragons show has a lot of lore to grab from. In "vanilla" D&D, there are countless stories and characters. Then, we have Forgotten Realms, Eberron, Ravenloft, and even Dark Sun. Only those campaign settings have something for everyone. From horror to post-apocalyptic settings, there's a lot of ground to cover.
Thus, the lore and content are there. D&D has laid an entire universe for eOne and Paramount+ to adapt. And, given Critical Role's and other D&D-related brands' success, the audience is there.
But, let's not get ahead of ourselves. For now, let's see how the film pans out. Then, let's wait for the TV show, and so on.
An experienced team to ensure the series' quality and success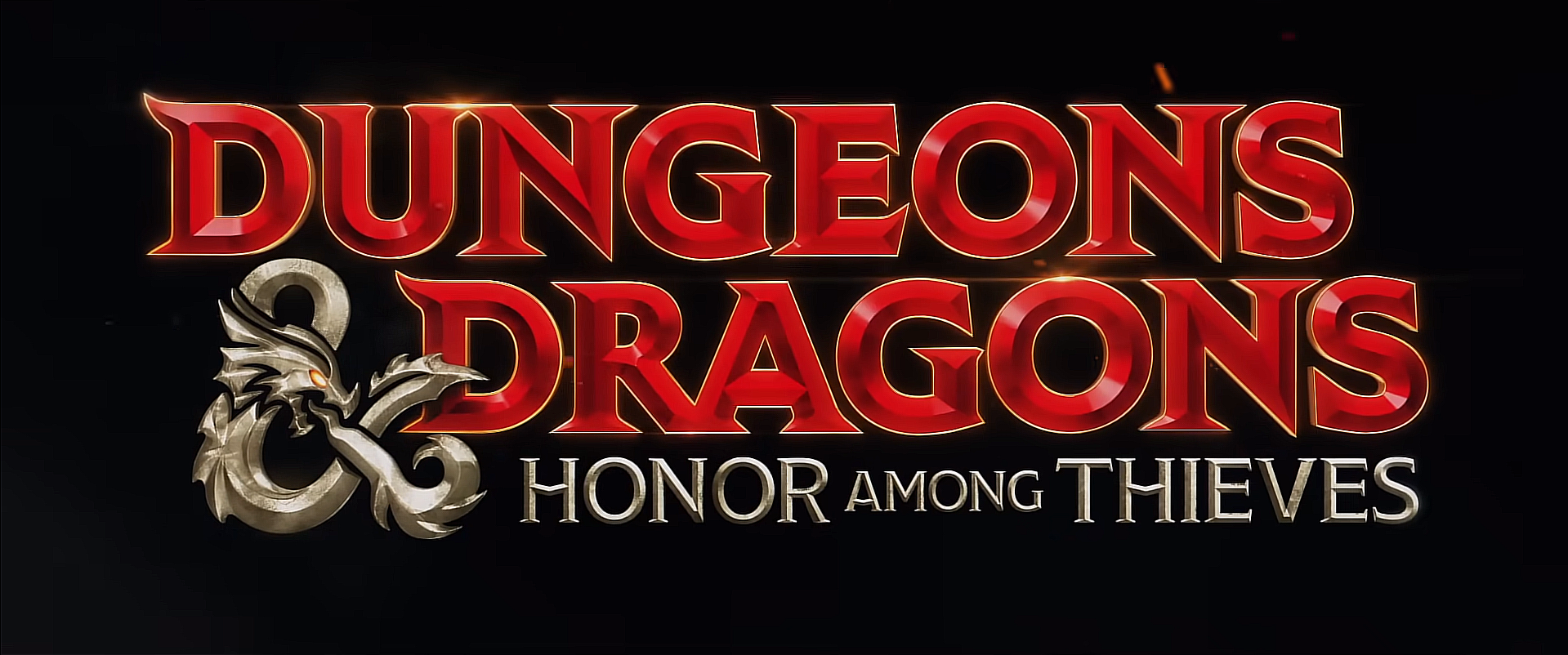 It's not the first time these two companies work together. (Image credit: Paramount Pictures)
As I mentioned, the team behind the Dungeons & Dragons TV show is nothing but experienced. Paramount+ already found massive success with their Halo adaptation. And, the two studios have already worked on a D&D movie.
So, there's more than just general industry experience. We have brand-specific experience on our hands here.
Moreover, we have one final piece of the puzzle.
Rawson Marshall Thurber is another reason to feel excited about the series' quality. The director was responsible for Red Notice. If you don't know, that's the movie with Dwayne Johnson, Ryan Reynolds, and Gal Gadot. It's basically an action-comedy about thieves and a huge heist.
Of course, that might not be your cup of tea. And, you might also wonder what it has to do with the D&D show.
Well, Red Notice is Netflix's most-watched movie of all time. The movie broke streaming records on the platform. And, it boasts a 92% audience score on Rotten Tomatoes. As such, it's a good reason to trust Thurber's skills this time.
Regardless, let's not overhype the show. So far, it's an interesting offering from a solid and experienced team. I'll wait until Honor Among Thieves comes out before getting my hopes up.
Featured Image Credit: Max Pixel
Leave a comment