A Live-Action Blade Runner 2099 Series Is Coming From Amazon Studios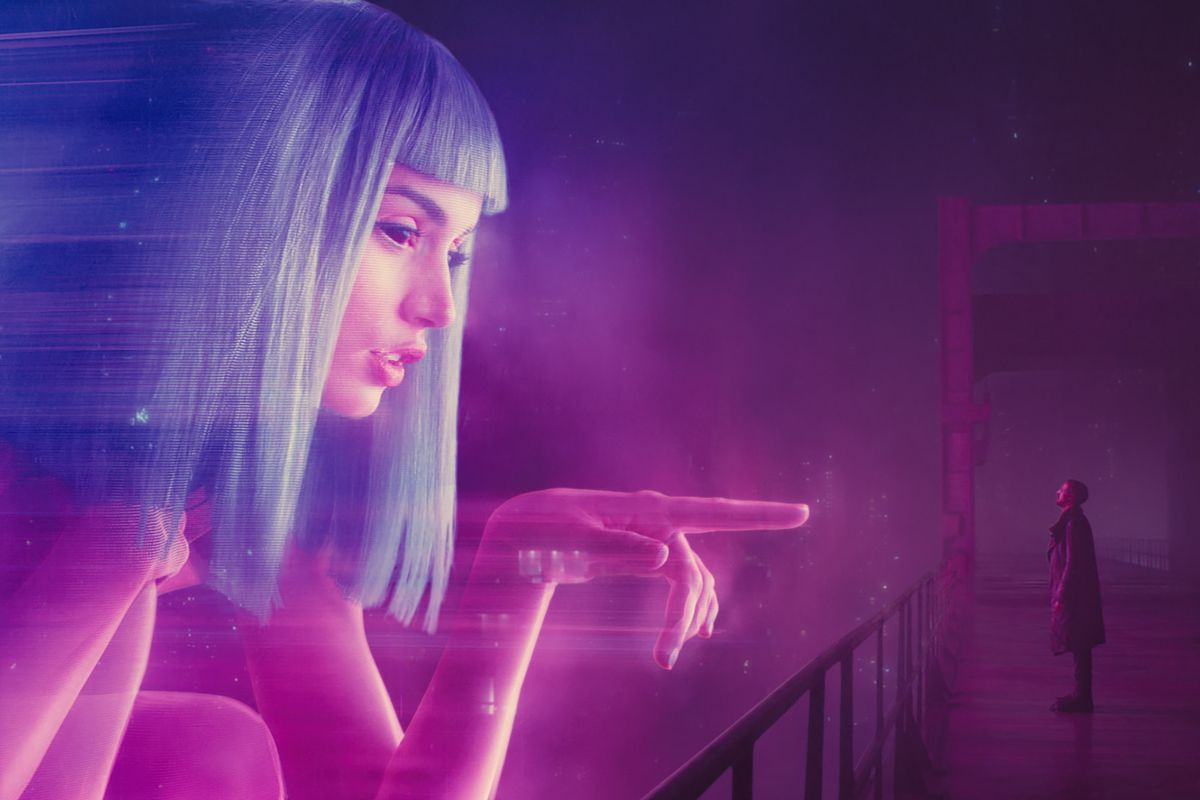 Do androids dream of electric sheep? Philip K. Dick asked this question in his novel of the same name back in 1968, and we're still trying to figure it out. It's such an important question that it inspired the Blade Runner franchise. The next installment will be a live-action series, Blade Runner 2099, coming to Amazon Studios.
A Live-Action Blade Runner 2099 Coming From Amazon Studios
Blade Runner, the Ridley Scott-directed sci-fi flick, was released in 1982 to modest success. Over time, it solidified itself as one of the genre's greatest hits. Based on the above-mentioned Philip K. Dick novel, it tells the story of Rick Deckard (Harrison Ford), a bounty hunter/Blade Runner that goes from killing androids to emphasizing with them.
The franchise has evolved to include two feature films (Blade Runner and Blade Runner 2049) and various short films, comic books, video games, novels, and more. Most recently, Crunchyroll and Adult Swim debuted Blade Runner: Black Lotus, an animated series that takes place within the storyworld in the year 2032. The anime received mostly mixed reviews.
In addition to boosting the sci-fi genre as a whole, the Blade Runner franchise has had a significant cultural impact, especially within the cyberpunk genre and community. This subgenre follows settings that exist within a dystopian future, where the bad is bad, but the good is incredibly high-tech.
Despite the more recent box office failures of more recent titles like Blade Runner 2049, the franchise has kept a cult following big enough to deserve an upcoming live-action series pulling the story forward even more to 2099.
Blade Runner. Image via Warner Bros.
What We Know About The Live-Action Series So Far
Amazon Studios is currently fast-tracking the live-action series, which will be titled Blade Runner 2099. Ridley Scott, the director of the first film, (and more recently, The Last Duel and House of Gucci) will be executive producing the series. He is also interested in directing, but this has yet to be confirmed.
Silka Luisa (Shining Girls) will be co-executive producing and writing the series. Also listed as co-executive producers are Andrew Kosove, Broderick Johnson, Michael Green, Ben Roberts, Cynthia Yorkin, David W. Zucker, and Clayton Krueger.
It is being produced by Alcon Entertainment, Scott Free Productions, and Amazon Studios.
The announcement is one of many recent pieces of Blade Runner news. Alcon Entertainment acquired the rights to the franchise in 2011 and has continued to develop it. This includes a recent licensing deal with Striker Entertainment. They also reportedly keep multiple staff members who work to keep the timeline organized and the continuity intact. So, we won't be surprised if even more comes out soon.
Blade Runner: Black Lotus. Image via Crunchyroll.
Is Blade Runner 2099 Taking The Place Of The Third Blade Runner Film?
Denis Villeneuve, the director of Blade Runner 2049, showed interest and hope for a third feature film. Ridley Scott showed similar excitement, adding that he had plans for one. These plans were likely halted when 2049 only earned $259 million on its $185 million budget, failing to make up its break-even cost.
Despite the box office failure, the film was well-received by critics who praised it for its acting performance, direction, and aesthetic. Other folks criticized the lengthy runtime and vague marketing, citing these as reasons for the box office failure. Even Ridley Scott agreed, claiming that it was "long. Too long." And hey, we aren't exactly disagreeing.
Plans to round out the trilogy likely could have followed key characters from the first two films, like how 2049 brought back Deckard. Mackenzie Davis, who played Mariette in 2049, was asked about the future of her character in a recent interview and claimed that she was never under the impression that there was more of her story.
We might get another film sequel in a few decades. Still, the live-action series title of 2099 has us doubting that its plotline will be related to the previous feature film characters, especially considering the massive time jump between the titles.
It's clear that the world is rapidly evolving, especially within the Blade Runner universe, so it's really anybody's guess on where they can take the series.
Blade Runner 2099 Does Not Have A Release Date.
Remember when 2019 rolled around and we all sat there in amazement that we live in the time that Blade Runner saw as the distant future? We'll do the same in 2032 and 2049, too. But 2099? That really is the future. Let's just hope that it doesn't include as much dystopia as our favorite genre predicts.
Readers, we want to hear what you hope to see in the Amazon Studios Blade Runner 2099 live-action series. Considering how endless the possibilities are, we're ready to start theorizing now. Are you hoping for something similar to the Crunchy Roll/Adult Swim series? Or tonally similar to the feature films? Or maybe there's a comic book arch that you'd love to see on the big screen. Whatever it is that you're hoping for, drop your thoughts in the comments!
Featured image (Blade Runner 2049) via Warner Bros.
Meghan Hale is the kind of movie lover that has a "must watch" that is a mile long... and growing. When she isn't talking about the latest film and television news she is writing one of her many in-process novels, screaming film trivia at anybody who will listen, and working as a mental health care professional. Follow her on Twitter @meghanrhale for some fun theories and live reactions to all things entertainment.
Leave a comment