Light & Magic Trailer Released
It's not very often that we see what goes behind the lens, especially not with Disney. They are a company that is very secretive about how they make movies. However, they have finally given us a trailer for Light & Magic, a documentary about Industrial Light & Magic. This group worked on visual effects.
Light & Magic Disney
Many of us don't even give a second thought to the hard work of creating a film. After all, most of it's done with computers now, instead of by hand. Although that does make things easier, visual artists work just as hard today. Technology doesn't make everything easier, which is important to remember!
So, for Light & Magic, Disney decided to take a step back in time. We will learn about the company Industrial Light & Magic. This will be a documentary that looks at ILM's work. It will explore the beginning of the group and their work over the years.
George Lucas started Industrial Light & Magic way back with the first Star Wars movie. Lucas recognized that a lot of work needed to happen. Otherwise, he couldn't make the galaxy look realistic, so he formed ILM. At the time, they were part of Lucasfilm and worked on the visual effects for the movie. The group also looked at animation and virtual production.
As such, the new series Light & Magic helps to document all of the hard work that the team put into the visuals. It will show each of the group's successes, as well as the failures and difficulties. Disney has also promised that the series will be "immersive."
Industrial Light & Magic Technology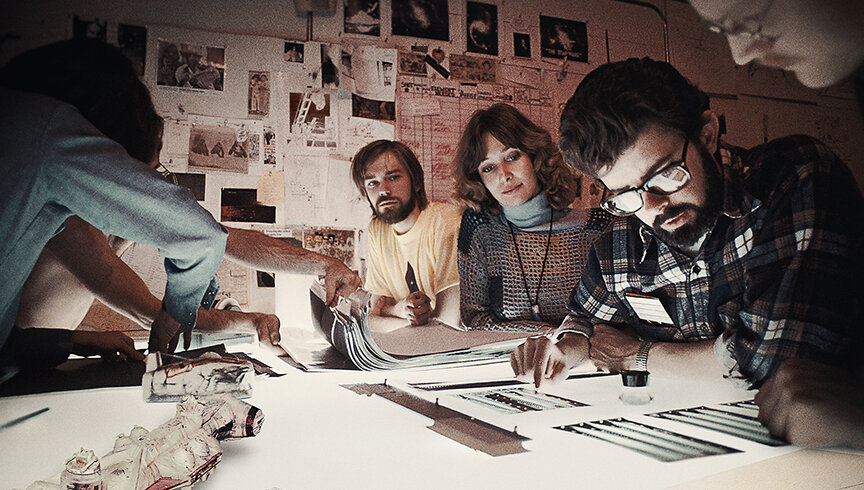 Image: Lucasfilm/Disney
The filmmaker for the series is Lawrence Kasdan, who has been nominated for several Oscars. Kasdan will show the work of Industrial Light & Magic as they attempt to translate Lucas's ideas onto the big screen. Kasdan worked alongside executive producers Brain Grazer, Ron Howard, Kathleen Kennedy, and others. Disney has stated that they gave Kasdan "unparalleled access" to create a detailed documentary as part of the show. So, we can expect lots of interesting behind-the-scenes details.
Naturally, it isn't easy to overstate the importance of the ILM group. They had a huge effect on changing visual effects in the film industry. Indeed, many people consider them pioneers for the way they led creativity and innovation. According to Industrial Light & Magic's official website, they "advanced the art of optical compositing." They also had "numerous other advances in effects technology."
They also "led the way in the use of computer graphics and digital imaging in feature films." This included "breakthrough techniques such as morphing" and others. In recent years, Industrial Light & Magic created technology to "allow storytellers the ultimate flexibility."
ILM Movies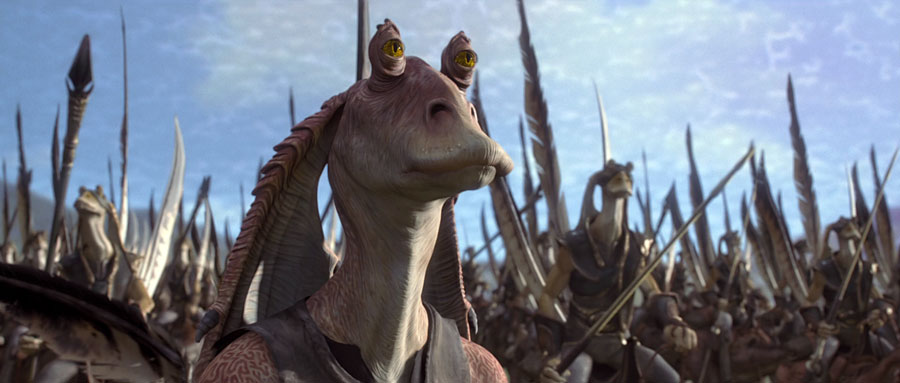 Image: Lucasfilm/Disney
Industrial Light & Magic's impact can be felt across the film industry. Even early CGI in movies like Jurassic Park and Terminator 2 owe themselves to this special group. Additionally, the group paved the way for films such as The Perfect Storm and Star Wars: Episode I – The Phantom Menace.
The company even helped to make talented movie creators like James Cameron, Joe Johnston, and Phil Tippett. So, it seems natural that Disney has created a documentary series to examine the history of ILM. This documentary will also show the decisions that led to Industrial Light & Magic becoming famous.
Kasdan said this about Industrial Light & Magic:
"I realized that in 40 years, I never understood how it happened, what I did know is that ILM is a house of geniuses. It was a wild place. At first, nobody knew how it was going to work. It was a lot of improvising, which led to a lot of communication. People realizing the skills they had could be expanded. For 40 or 50 years, it's been that kind of environment, where geniuses can be geniuses."
Unlike other Disney+ shows, Disney has decided to drop all the episodes of Light & Magic at once. You can catch the entire six-episode series from July 27th only on Disney+.
What are your thoughts? Are you excited to watch this series? What other documentaries would you like to see Disney make?
Hi! I'm Arvyn, and I'm an English teacher from the UK. I've been teaching English online for over 4 years to students from all across the world and all ages. Outside of work, I'm a huge fan of reading, video games, and playing with my adorable kitties. See ya!
Leave a comment