Leslye Headland Creating Upcoming Star Wars Series for Disney+
The Star Wars franchise may have left the big screen for the foreseeable future, but there will certainly be no shortage of series! Following the success of The Mandalorian, Disney and Lucasfilm seem to be putting most of their efforts into streamable shows for the universe, marking a new era. A new Star Wars series is on the way, pairing up Leslye Headland with the world of Disney+.
Leslye Headland Will Create Disney+ Star Wars Series
As fans have learned, the plot details of all Star Wars projects tend to remain quite secretive. So, we currently know very little about this upcoming project. Though, it has been reported that it will be female-centric and will take place in "a different part of the Star Wars timeline than other projects," so we can certainly expect something refreshing.
Many of the recent franchise films have focused on some pretty badass female leadership. While some may think that Rey is a Mary Sue, she's still proven her worth to the galaxy. Other semi-recently introduced characters like Jyn Erso and Rose Tico have added impressive feminine flairs to their respective stories. And if we're talking about Star Wars, we can't forget Padmé Amidala and Princess Leia, who helped pave the way with their strong characters. This upcoming series will come from a female voice, giving us confidence that we'll see at least one character that can inspire fans everywhere.
So, Who Is Leslye Headland?
Leslye Headland is not new to the television scene. Her most recent claim-to-fame was her involvement in Russian Doll. She co-created the Netflix series with Natasha Lyonne and Amy Poehler. In addition to her role as co-creator, Headland was also responsible for co-writing three episodes. She has frequently spoken about her desire to challenge female-driven narratives, using Russian Doll to "explore a show about a female protagonist that asked spiritual and existential questions," going against the grain of many other female-driven films and television shows.
Headland also has plenty of directing credits under her belt, including episodes of Russian Doll, Heathers, and the feature film Sleeping with Other People. It's unclear whether Leslye Headland will direct any or all of the episodes from the upcoming Star Wars series for Disney+. Though, based on her credentials, we wouldn't be surprised.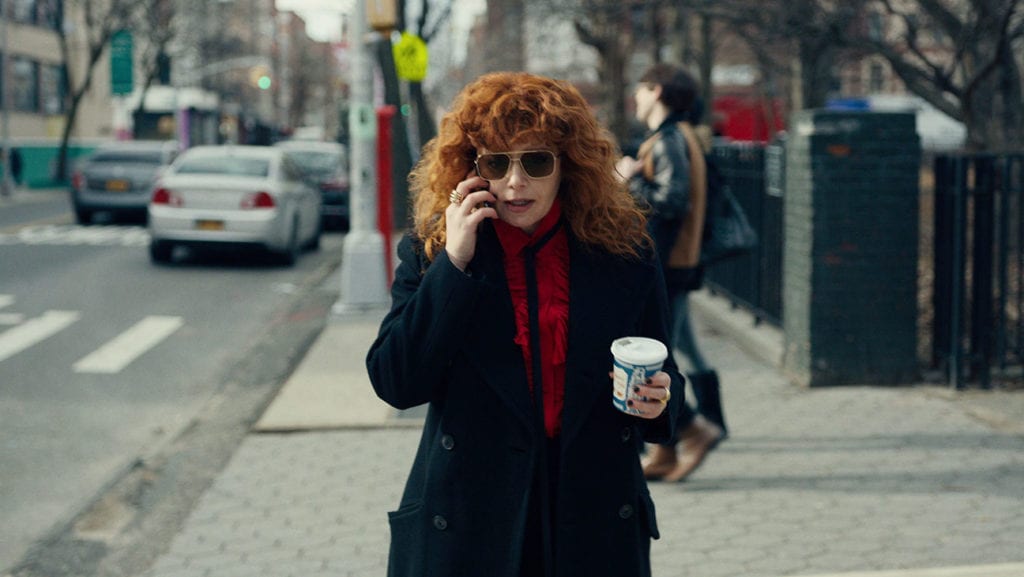 Russian Doll. Image via Netflix.
Star Wars Is Building A Home At Disney+
We may be used to seeing Star Wars stories told through film, but the story world continues to evolve. A third season of The Mandalorian has already been announced. Other upcoming Star Wars shows include an Obi-Wan Kenobi series and a Rogue One prequel series. We're eager to see how the next few years changes what we know about Star Wars.
So, how do you feel about this upcoming Star Wars series by Leslye Headland for Disney+? Let us know what you hope to see from the project in the comments!
Featured image via Disney / Lucasfilm.
Meghan Hale is the kind of movie lover that has a "must watch" that is a mile long... and growing. When she isn't talking about the latest film and television news she is writing one of her many in-process novels, screaming film trivia at anybody who will listen, and working as a mental health care professional. Follow her on Twitter @meghanrhale for some fun theories and live reactions to all things entertainment.
Leave a comment