Last Of Us Image Gives Deadly Warning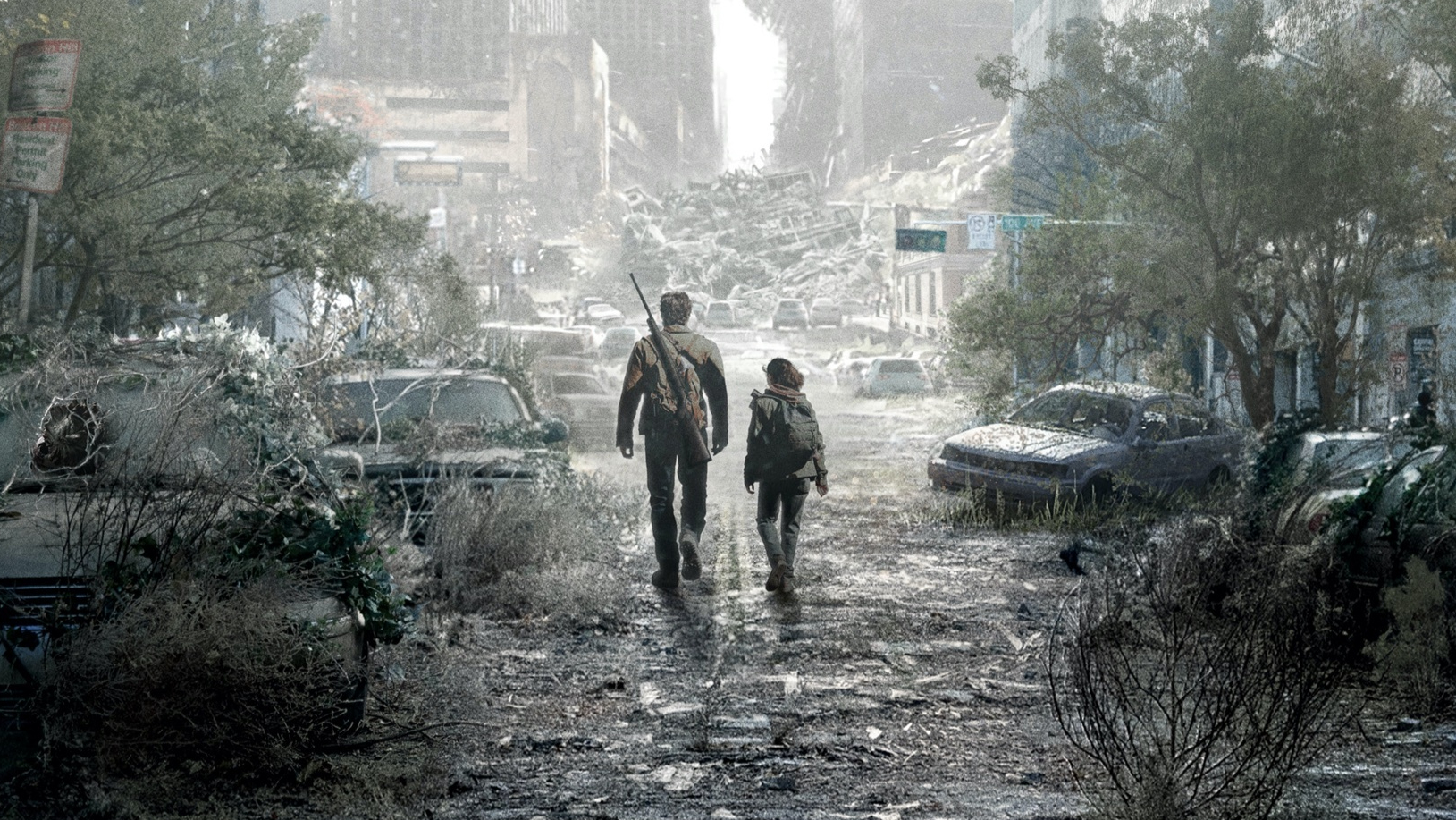 As part of the countdown until HBO airs its live-action version of The Last of Us, the company has revealed an image daily in December. Each The Last of Us image has given us an interesting preview of the show, including the action and plot parts. HBO uploaded these images to their social media accounts as we count the days until the show's January premiere. Now, one of the most recent images has sent fans into a meltdown. This is because it references one of the game's key moments. Check it out below!
In the image, we can clearly see a plow truck covered with armor. On it, someone has written RUN in capital letters. If you've never played the game, this might seem unimportant. However, fans of the franchise will immediately recognize where it came from. In the game, there's a scene where Joel and Ellie are traveling across America. A zombie bit Ellie, but she has natural immunity and survives. During their trip, the pair encounter some unsavory characters in an armored truck. Naturally, this leads to a pretty tense chase sequence!
This sequence occurs around the game's middle in Pittsburgh. To escape the danger, the pair must fight to escape raiders who want their stuff. Equally, the pair also need to avoid the people in the truck who are shooting at them. It's a lot of running and a clear example of the game's power. Although it's tense, the environment is rich, and the storytelling is beautiful. So, seeing that HBO will adapt this moment in this Last of Us image gives us high hopes for this adaptation. 
The Last of Us Image Preview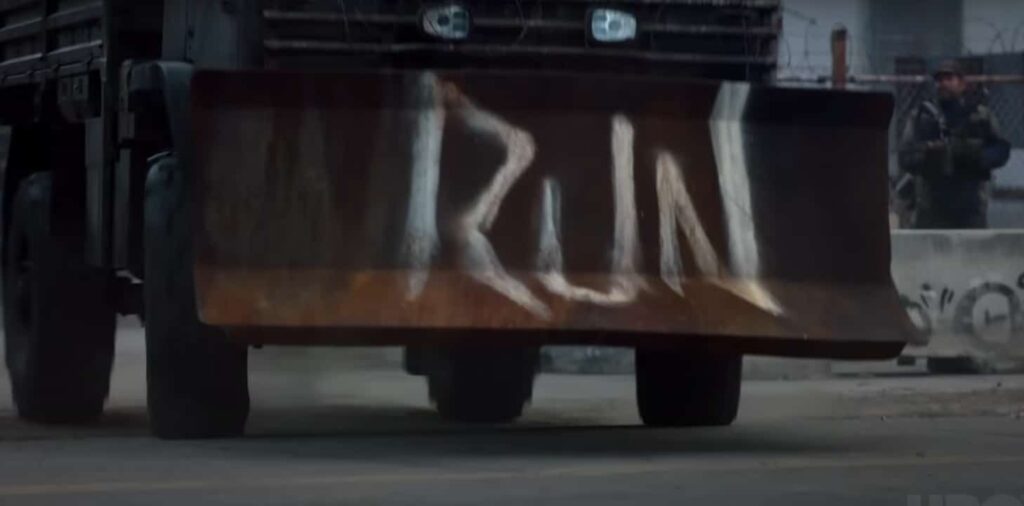 Image: HBO
If that wasn't enough, HBO also wrote the caption "endure and survive" to accompany this photo. That's certainly something that Joel and Ellie tried to do during these tense scenes. Hopefully, HBO will successfully translate these moments into the TV show. Pedro Pascal plays Joel in this adaptation, and Bella Ramsey plays Ellie.
However, this Last of Us image shows just one of the dangers in this world's franchise. Of course, there is the undead – known as clickers or the infected – roaming around. Naturally, that makes it hard for people to survive, which causes the apocalypse. However, the game also clarifies that humans can be just as dangerous as natural threats. In fact, humans committed many of the worst atrocities in the game! As such, this is one of the reasons that so many fans love this series. It pulls at your heartstrings in a way that few video games manage to do.
Clearly, HBO aims to do the same thing, at least from this Last of Us image. They're aiming to bring this tense chase sequence into live-action. Hopefully, it'll have the same effect on us as when we first played it.
Also, other cast members include Gabriel Luna as Tommy, Anna Torv as Tess, and Merle Dandridge as Marlene. There are also several guest stars like Nico Parker, Murray Bartlett, Nick Offerman, Melanie Lynskey, Storm Reid, Jeffrey Pierce, Lamar Johnson, and many more. We know that Brad Leland, Rutina Wesley, and Scott Shepherd will also appear, although their roles are currently unclear.
Outside of this Last of Us image and other sneak peeks, HBO has promised the series will be one of the "most faithful" video game adaptations ever. Also, it's the largest TV production in Canadian history, so they've invested a lot of money!
TLOU HBO Date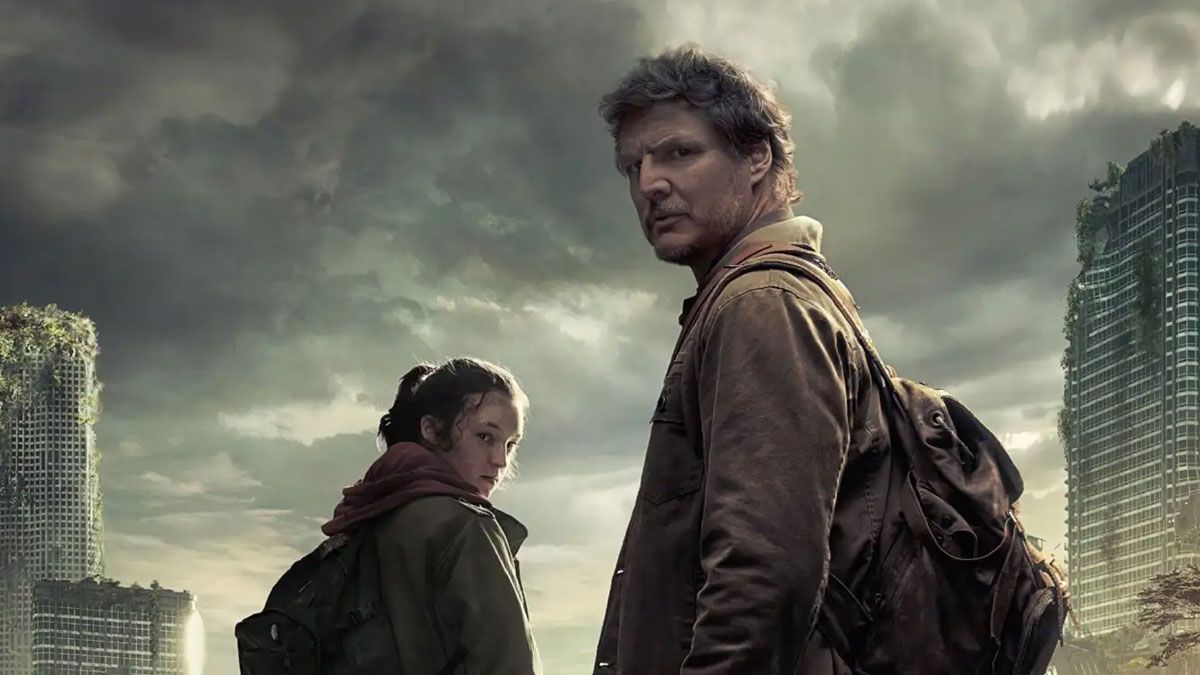 Image: HBO
You can catch the first season of HBO's The Last of Us from January 15th, 2023. There's no word on a second season yet, although the first one contains ten episodes.
Hi! I'm Arvyn, and I'm an English teacher from the UK. I've been teaching English online for over 4 years to students from all across the world and all ages. Outside of work, I'm a huge fan of reading, video games, and playing with my adorable kitties. See ya!
Leave a comment