Kaley Cuoco and DC Universe Harley Quinn Animated Series is Foul, Violent…and Kind of Brilliant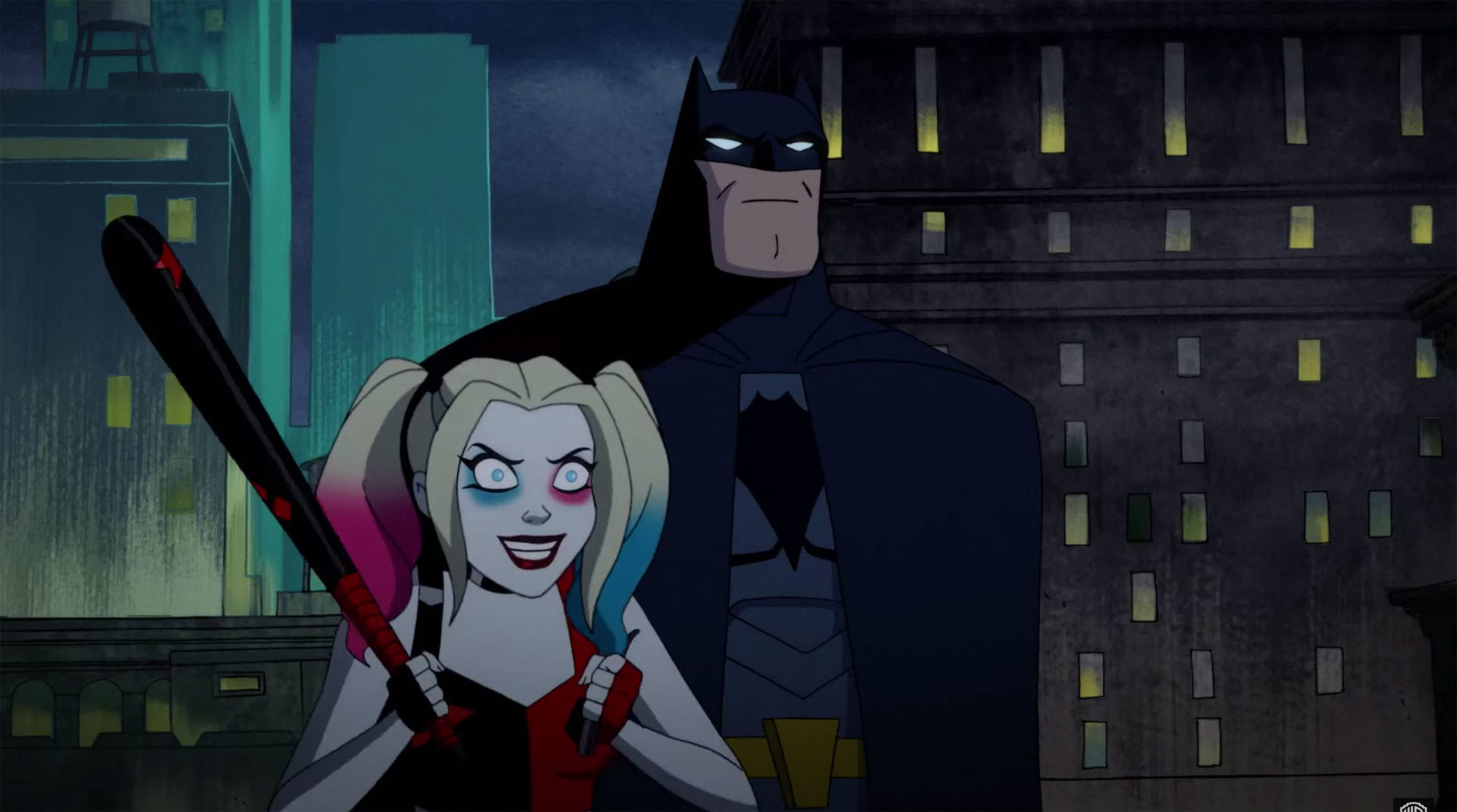 The Harley Quinn animated show was announced at the same time as the DC Universe streaming platform, but it took quite a long time for the series to debut. That wait was worth it. Kaley Cuoco brings Harley Quinn to life in an animated setting as well as Margo Robbie does in live-action. Even better, it's not a carbon copy of her live-action counterpart OR the character from Batman: The Animated Series, though it does draw a bit from that iconic depiction.
Harley Quinn borrows from Batman, but Lets Kaley Cuoco Go Nuts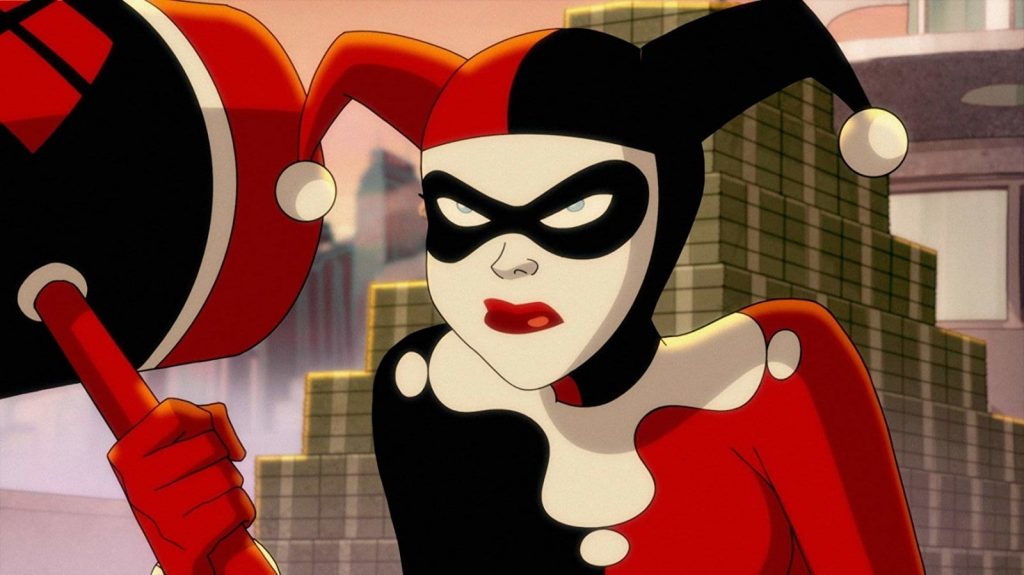 She starts in her classic costume. (Image: Harley Quinn, WB Animation)
And by nuts, I mean this is a crazy episode. From the opening scene of Harley Quinn ambushing a yacht of rich white guys (which they call themselves) and bashing kneecaps as Joker hijacks her hijacking, to her breakup with the clown prince…breaking everything in sight. In the same animated style as Batman: The Animated Series, we get organs exploding out of bodies, bones breaking through the skin, and at least one exploding head. At first, it's jarring—it's a nostalgic animation, but the minute Kaley Cuoco drops the first f-bomb and Harley breaks her first kneecap, you're jolted into a crazy new reality and should enjoy the ride.
Harley Quinn Doesn't Pull Punches When it Comes to Complex Ideas
Make sure you have a BFF like Ivy. (Image: Harley Quinn, WB Animation
One of the most essential parts of Harley Quinn's story is how the Joker emotionally and physically abused her for years, but also how she broke out of that relationship (and was trapped back in, and broke out again…). Even though Kaley Cuoco is always energetic, she still manages to tackle these themes very well because it's a very Harley Quinn way of addressing them. Also important is Harley's emotional support system, which is mainly Poison Ivy, who tells Harley things she doesn't want to hear, but also helps her start her path to healing. These are important topics, and through the craziness, Harley Quinn addresses them with a kind of respect only the title character can.
Kaley Cuoco and DC Universe Bring Together a Great Voice Cast for Harley Quinn
Always have your friends with you. (Image: Harley Quinn, WB Animation)
While Kaley Cuoco is excellent as Harley Quinn, she's not the only one who gets their character right. For Harley's "best friend but…love interest later in the series," Poison Ivy, Lake Bell brings just the right balance of smooth, confident, and sultry.
As Commissioner Gordon, Christopher Meloni is completely unhinged. His Gordon is unkempt, frenetic, and possibly mad. Batman has to keep telling him to calm down. Batman. (Voiced in this iteration by Diedrich Bader.)
Another scene-stealer is Jim Rash, who gives us a whimsical Riddler. And the Joker? While it'll be hard to live up to Mark Hamill, Alan Tudyk is excellent. Another odd surprise is J.B. Smooth, who voices Poison Ivy's roommate…Frank the Plant. And this is just episode one. We still have many characters to meet.
Grade: A Delightful Dish of Puddin'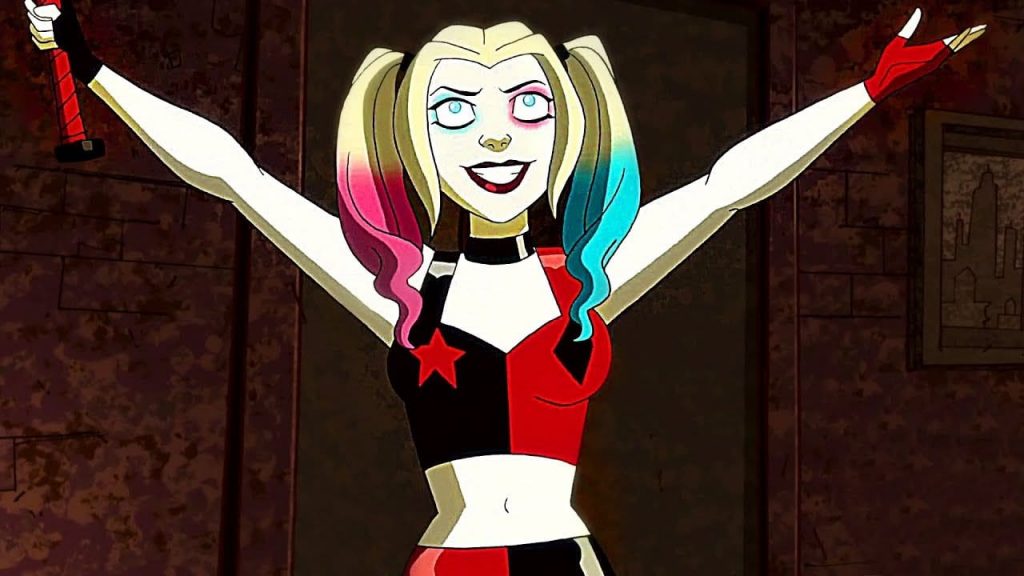 (image: Harley Quinn, WB Animation)
Roman Colombo finished his MFA in 2010 and now teaches writing and graphic novel literature at various Philadelphia colleges. His first novel, Trading Saints for Sinners, was published in 2014. He's currently working on his next novel and hoping to find an agent soon.
Leave a comment