Joseph Gordon-Levitt Developing Apple TV+ Drama Series About A Teacher
Whether it's an Academy Awards campaign, a massive, the Game of Thrones showrunners getting a multi-million dollar deal with Netflix, or just a new series announcement, streaming services are constantly releasing news. As the Streaming Wars continue to heat up, it's all about which platform can get out the right content to impress the masses. And, with recent announcements coming out left and right from Disney+, Netflix, and Amazon Prime Video, Apple TV+ hasn't had much to say. In fact, the upcoming streaming service doesn't even have a release date yet. However, they have been slowly dropping news about upcoming content. Their most recent news is that Joseph Gordon-Levitt will be developing a drama series for Apple TV+. So far, we're pretty excited.    game of thrones showrunners netflix
What We Know About the Joseph Gordon-Levitt Apple TV+ Collab So Far
According to sources at Variety, Gordon-Levitt will be writing, executive producing, and starring in the upcoming series. "Mr. Corman" will follow an elementary school teacher in Los Angeles (which we presume will be Gordon-Levitt) struggling with adulthood. There's plenty to explore there, and we can only imagine what Mr. Corman will end up struggling with. Gordon-Levitt will be producing under his company, hitRECord, alongside A24. It's a match made in heaven.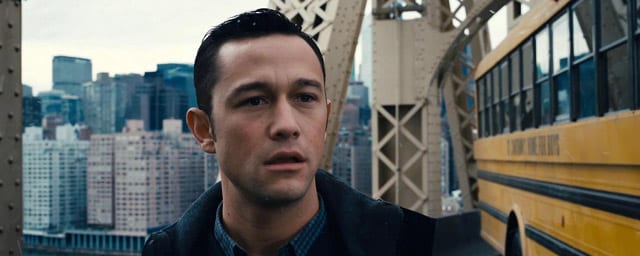 Image via Warner Bros. Pictures
Why We Trust Joseph Gordon-Levitt
Joseph Gordon-Levitt has been in the filmmaking scene for quite a while. His work on 3rd Rock from the Sun came after years of working on smaller parts, both on film and television. He will forever be known as the indie favorite Tom Hansen for his role in 500 Days of Summer. His role as John Blake in The Dark Knight Rises had us all hoping he'd be the next Robin. But, on top of all of his acting work,  he seems to be a behind-the-scenes guy at heart. hitRECord, an online production company, has been his center of attention for the past few years. His directorial debut in 2013, Don Jon, showcased his eye for storytelling. So, it seems like Gordon-Levitt might know what he's doing.
We don't expect a release date anytime soon (at least, until Apple TV+ gets on with it and gives us one for the streaming service). But, nonetheless, it'll be nice to see Gordon-Levitt back on the small screen with Apple TV+.
This series announcement joins the long list of upcoming streaming service content. So, readers, what are you most excited for?
Featured image by Gage Skidmore via Flickr
Meghan Hale is the kind of movie lover that has a "must watch" that is a mile long... and growing. When she isn't talking about the latest film and television news she is writing one of her many in-process novels, screaming film trivia at anybody who will listen, and working as a mental health care professional. Follow her on Twitter @meghanrhale for some fun theories and live reactions to all things entertainment.
Leave a comment